Lala Kent Celebrates Her Bestselling Book In A Very On-Brand Way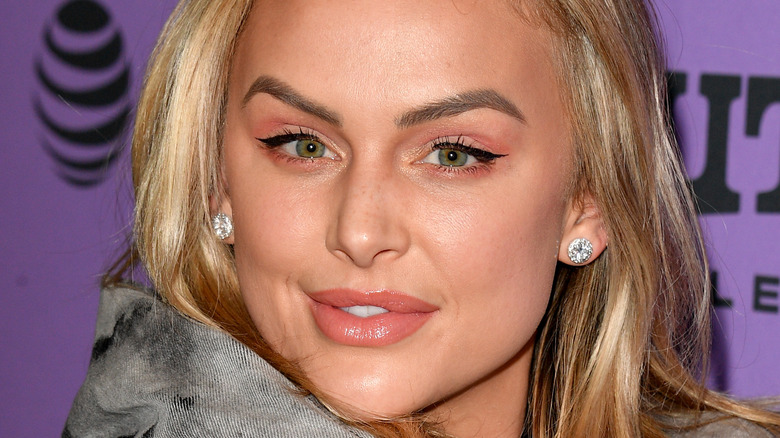 George Pimentel/Getty Images
There doesn't seem to be a single element of her life that Lala Kent isn't 100%  open about. Fans have gotten a raw inside look at just about everything that she has gone through, but her blunt realness can be either a hit or miss. When Kent first joined "Vanderpump Rules" she rubbed a lot of her co-workers the wrong way, in part due to her willingness to bare all (in terms of her thoughts as well as her clothes) and in part due to her wrathful rage, per Screen Rant. 
Kent is undeniably entertaining, and her openness is what makes her such an entertaining reality TV star. The TV screen isn't the only place Kent spills all the tea; her podcast "Give Them Lala" has become a fan favorite spot to hear all the juicy details about her life. On the podcast, Kent has a no holds barred approach, especially when it comes to her ex Randall Emmett and his cheating. Kent has even called him out on the show for buying her a fake engagement ring, and for making her sex life miserable.
Now, she's revealing even more in her new book, "Give Them Lala," which, per Us Weekly, is a series of essays that tackles everything from "Vanderpump Rules" secrets to her childhood. And it looks like Kent plans to celebrate the book by giving herself some more Lala... 
Lala gifts herself new breasts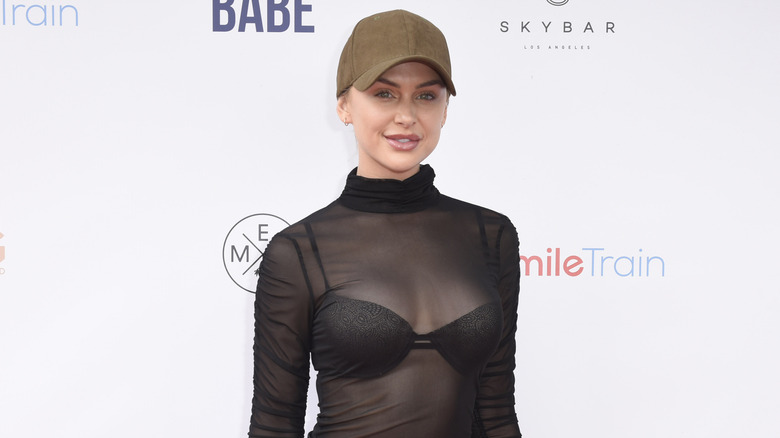 Vivien Killilea/Getty Images
When it comes to reality TV stars, despite how obviously their faces and bodies change over the years, they tend to make it a point to deny getting any work done. Well, not Lala Kent. From Botox to filler to breast augmentation, you name it, and Kent has had it done and openly shared it all, per Bravo TV. It's refreshing how forthright the "Give Them Lala" author is about her cosmetic procedures, and she's even letting fans in on her upcoming plans to get some more work done. 
Kent joined David Yontef on his podcast "Behind The Velvet Rope" to dish about her breakup and how she plans to mark her book debut."I want to celebrate. I'm going into surgery to have my boobies done on Friday," the singer shared, "I'll be down for a little bit, but the second that I'm up and at 'em, I will be taking my new boobs out to celebrate my national bestseller book." 
Never one to shy away from spilling all the tea, Kent opened up on how different her breasts feel after breastfeeding, "I'm just ready to get them up there, maybe a little bigger. I'm gonna get my groove back," she said. Kent also wanted to make it very clear, "It may sound like I'm getting my boobs done for men, but it's getting my boobs done for me."