What You Didn't Know About Lori Harvey's Olympic Dream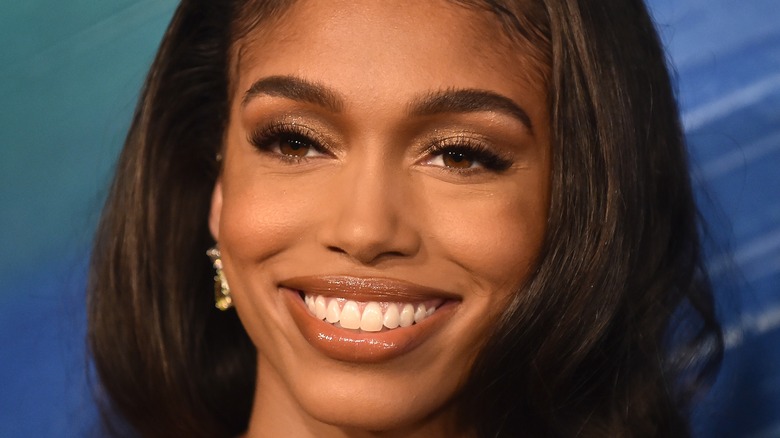 DFree/Shutterstock
Lori Harvey has lived her adult life in the public eye. It's only to be expected, with comedian Steve Harvey as her stepfather, fashion designer Marjorie Elaine Harvey as her mother, and her own drop-dead gorgeous looks. In fact, the Harveys are known as one of Hollywood's most attractive families.
Harvey's first modeling gig was as a 3-year-old, for a local store. Since then, Harvey's modeling career has landed her gigs with the likes of Dolce & Gabbana, Chanel, Calvin Klein, and Burberry.
Also garnering attention is the fact that Harvey's alleged dating history is filled with a who's-who of celebs, everyone from footballer Justin Combs to his father, rapper Sean "Diddy" Combs. She's been linked with singer Trey Songz and soccer player Memphis Depay. She dated rapper Future for a while, and he gave her a shout-out in "Accepting My Flaws," rapping, "Give me glory, give me Lori, that's victory, I'm gonna drop your name, is it chemistry?" Her latest squeeze is "Black Panther" actor Michael B. Jordan, who isn't shy about his romance with Harvey.
Despite all this media attention, the public hadn't heard her speak until recently when she recorded a makeup tutorial for Vogue and started giving interviews to several outlets. One of the topics Harvey discussed in the interviews? The fact that modeling wasn't her first career choice.
Lori Harvey dreamed of competing in the Olympics as an equestrian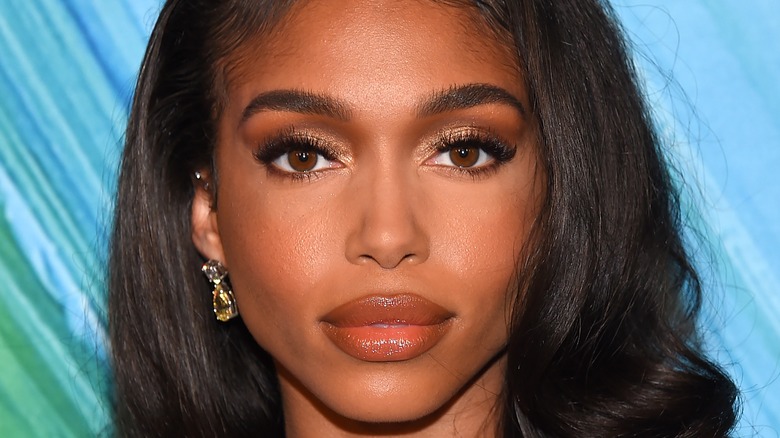 DFree/Shutterstock
Lori Harvey told Bustle that horseback riding was her favorite activity when she was young, especially after she started competing at age 14. "I'm in love with horses," she said. "That literally took up all of my time. I would be there from the time the barn opened until they closed."
It was only while riding that the model was able to experience something close to Zen. She told Bustle, "My mind constantly is going at a million things 24/7; it's hard for me to shut my brain down. When I'm on a horse, literally that is all I'm thinking about: Me in that moment and me and that horse."
Competing in the Olympics as an equestrian was her ultimate goal. "I wanted to ride competitively. I wanted to go to the Olympics. I had this whole plan," she said in a podcast interview with Behind Closed Doors.  Unfortunately, fate intervened when she was 18. "I got into a really bad accident. I tore my MCL and I broke my lower back, and that was kind of the end of my riding career."
Losing her dream was devastating. Harvey told PopSugar, "I had this plan in my mind for so long that this is going to be my life, this is going to be my career. I felt a little lost trying to figure out, 'OK, what am I going to do now?'"
She turned to modeling as a career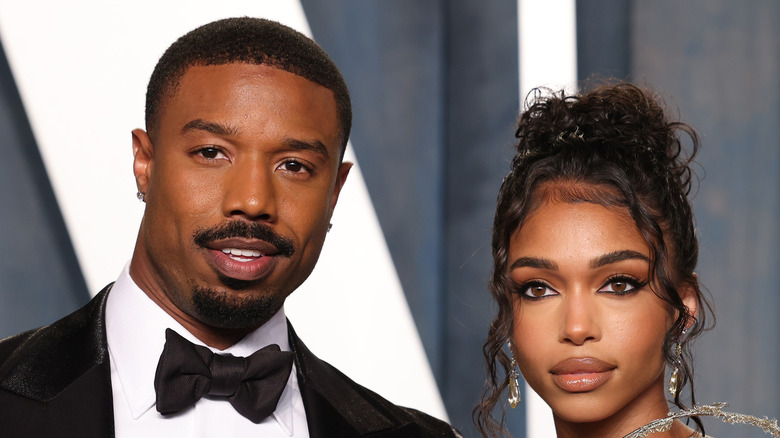 John Shearer/Getty Images
After giving up on an equestrian career and attempting a short stint in college (via Grazia) Lori Harvey returned home and evaluated her options. That's when she chose to pursue modeling full-time. "Now I only ride leisurely," she told Vogue.
Harvey has been fascinated with makeup and beauty products since a young age. The young model described to Vogue that watching her mother do her own makeup inspired her interest in beauty. "I'd sit, watch, and ask the makeup artist questions," she said. "Then I'd go in my bathroom and try to recreate those looks."
The 5'3" model now has more than 4.4 million followers on Instagram, and she recently founded her own skincare line, SKN by LH. She felt motivated by her experience growing up with rosacea and sensitive skin, and also by her desire to be a role model for a new generation of little girls. She told PopSugar, "There aren't a lot of big skincare brands that are headed up by or have been founded by Black people or, specifically, Black women, so I wanted to add to that list."