What Has Adrienne Frantz Been Up To Since Leaving The Bold And The Beautiful?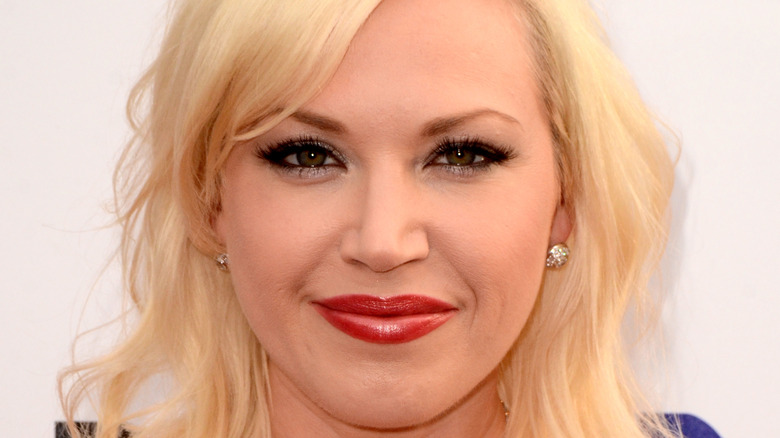 Kathy Hutchins/Shutterstock
Adrienne Frantz made a splash on the soap opera scene back in 1997 when she debuted on a new short-lived NBC soap opera called "Sunset Beach." 
Although she only appeared as Tiffany Thorne for 48 episodes, according to IMDb, she made such an impression on-screen that CBS's "The Bold and the Beautiful" scooped her up that same year to play the newly created role of Amber Moore. That character quickly became romantically involved with Rick Forrester (Jacob Young), the teenager she was oddly put in charge of babysitting (via Soaps In Depth).
Amber Moore would go on to become an iconic character on not one but two CBS soaps when she crossed over to "The Young and the Restless" and remained on the show for several years before returning to "The Bold and the Beautiful." The last fans saw Amber was in 2013, but, since then, Frantz has certainly been keeping herself busy. 
Of course, Amber only left town, so she could always pop up again one day.
Adrienne Frantz continued her acting career and even made a soap appearance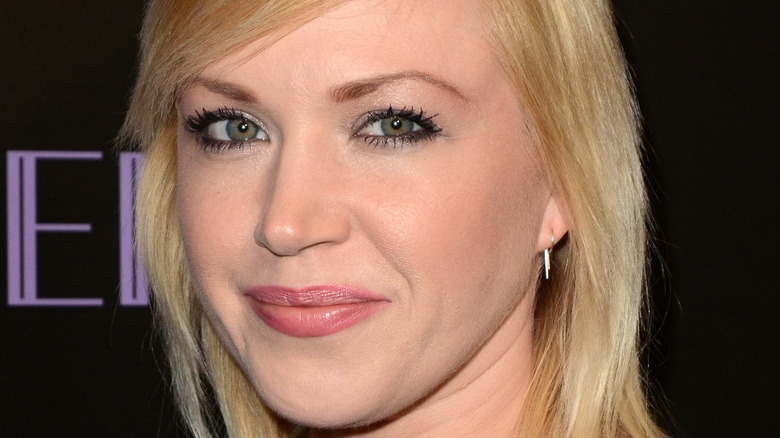 Kathy Hutchins/Shutterstock
Since Adrienne Frantz left "The Bold and the Beautiful" and her role of Amber Moore behind, she has appeared in several TV movies and series, including "A-Holes Anonymous," "Justified," "The Perfect Girlfriend," and "Maternal Instinct" (via IMDb).
In 2021, Frantz made a daytime comeback of sorts when she appeared on "Days of Our Lives: Beyond Salem" as socialite Sophie Faversham. While Frantz wasn't on the version of "Days of Our Lives" that airs on NBC each day, she did have a memorable role on the spinoff miniseries that streamed on Peacock in September. It was a role quite different from her longtime character, Amber Moore, but Frantz's work was still just as memorable.
With another version of "Days of Our Lives: Beyond Salem" on the horizon for July 2022 (via Deadline), it remains to be seen if Frantz will bring Sophie back to life. In the meantime, the actress remains occupied with a much more personal project.
Adrienne Frantz is raising a family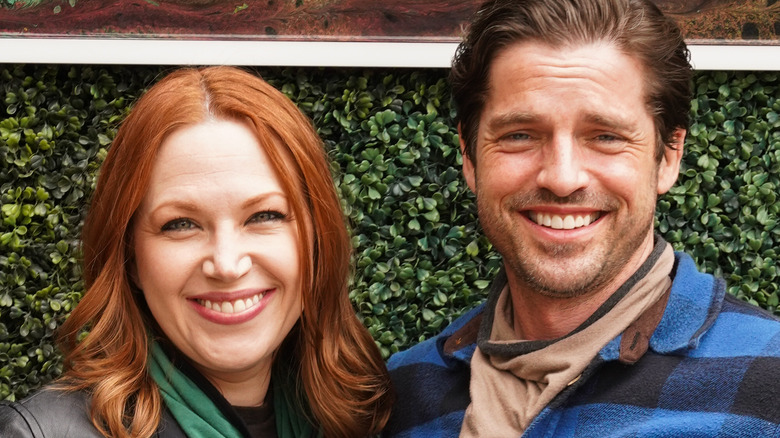 Presley Ann/Getty Images
In 2011, Adrienne Frantz married actor Scott Bailey, who is known to soap fans as Sandy Foster on "Guiding Light" from 2003 to 2006 (via IMDb). He even appeared with his wife on "Days of Our Lives: Beyond Salem" as Miles Faversham.
Frantz sent a message to her husband on Instagram when they celebrated their 10th anniversary and spoke of the family they have been creating. "Happy 10th anniversary to my best friend, love of my life, matesoul @scottbaileyofficial These 10 years have flown by!" Frantz wrote. "I love every amazing adventure! I love our kids and the one on the way! I can't wait to meet him! I love you! Cheers to 100 more together!"
The "one on the way" was Frantz's new baby boy, Killian Lachlan, who was born on March 2, 2022, joining sister Amelie, who was born in 2015, and brother Lion, who was born in 2020 (via Soap Central).
By April, Frantz was adjusting to having three little ones. "I have the most amazing job in the world!" she wrote next to a series of photos of her children. "I get to be mom to these wonderful babies! Which means unconditional undying love! We have had a hard few weeks without sleep adjusting to our new addition but I wouldn't change it for the world! I love them so much!"