Sistas' Devale Ellis Reveals How The NFL Prepared Him For Acting - Exclusive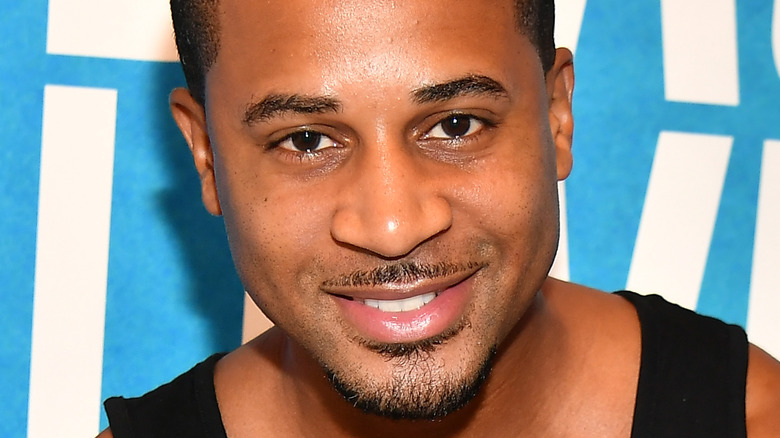 Paras Griffin/Getty Images
On the surface, being an actor and being a professional football player appear inherently different. One is a contact sport that tests players' mental and physical fortitudes, while the other challenges thespians to study and commit to their roles. Still, the two professions have more in common than viewers may realize, and there's no one better to compare them than former NFL player-turned-television-star Devale Ellis.
Ellis currently stars in "Tyler Perry's Sistas." In fact, he's become so beloved that per Deadline, BET+ has picked up a spinoff show starring Ellis and Crystal Hayslett called "Zatima." The series focuses on the pair as a couple, with the title being a combination of their characters' names (Zac + Fatima). But before he turned to acting, Ellis held a career in the NFL with both the Cleveland Browns and the Detroit Lions. 
Perhaps the most apparent connection between football and acting is how much commitment one must have to not only pursue but also maintain lives within these fields. They're challenging, but they reap plenty of rewards if you're successful. Still, in an exclusive interview with The List, Ellis revealed all of the ways his NFL career prepared him to act.
Ellis always knew he wanted to transition to acting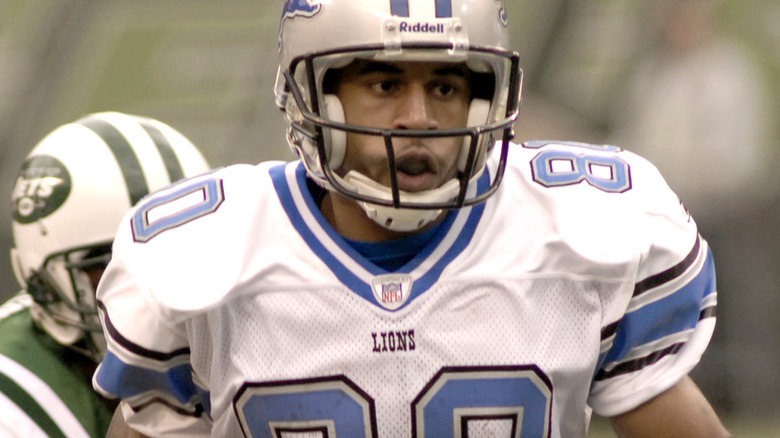 Tom Berg/Getty Images
Building a career in the entertainment industry isn't easy, but Devale Ellis had a plan that he knew would lead him to success. In our interview with him, he revealed how hands-on Tyler Perry is with his projects, showing that hard work and perseverance are the keys to success within this industry. The same applies to Ellis. As he explained, he knew he was good at football, so he pursued it to build his public profile and funds in hopes of pivoting to acting.
"I followed the role that I knew I was going to follow, which was play sports because I was athletic. Get my degree. The NFL was a possibility," he told us. "I said, 'If I could make a couple of million dollars playing football, I don't have to be a broke artist as I go on this journey.'" This method worked — and also opened doors in his relationship.
"My wife, at the time she was my girlfriend, that's how our love story started," Ellis continued. "I told her what my dream was and she was like, 'Oh, that's dope. So how we going do it?' That's how I ended up falling in love with her because she didn't shut down my dream."
Together, he and Khadeen Ellis worked toward busting the athlete into the acting world, bringing the dream he'd had since childhood to life. But he never lost the tools he learned from the NFL.
Ellis appreciates chemistry in both careers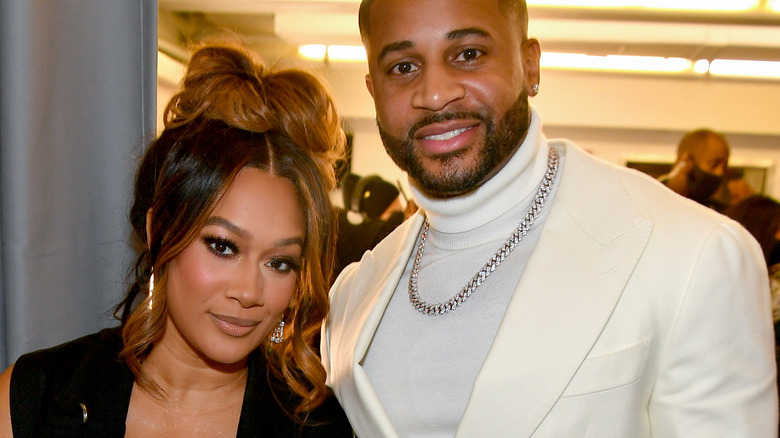 Paras Griffin/Getty Images
Devale Ellis has been able to utilize the gifts that his football career gave him in the entertainment scene. "The more you can do in the NFL, the better. [It's] the same way in entertainment, the more you can do," Ellis told us. To that effect, he's been honing his craft in various dramas, hoping to use them all throughout his career. "It gives you more ability to stick in a program, and then, all you have to do is get your foot in the door," he continued. "Once you get the foot in the door and you get to put some film on camera, other people get a chance to see you."
Still, there's one aspect of football that best prepared Ellis to act — the cooperation and communication one must have with their coworkers. "Being a football player, you have to speak to your teammates. You don't just show up on game day and say, 'I'm here, throw me the ball,'" he explained. "You have to have chemistry with your quarterback." The same is true when filming.
This is why Ellis has appreciated the extra time he's received with "Sistas" co-star Crystal Hayslett when filming during the pandemic. They've been able to grow their chemistry, which ultimately shows on the screen.
Season 4 of BET's "Sistas" returns on Wednesday, June 29. "Zatima" is slated to premiere in 2022.