RHOP's Ashley Boalch Darby Shares Sad Relationship News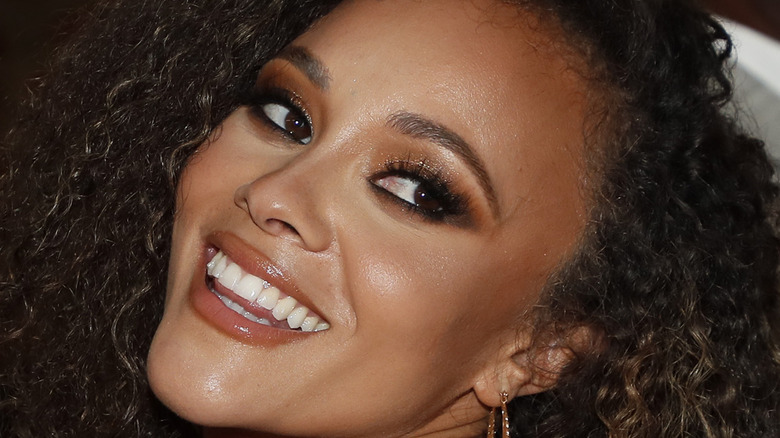 Paul Morigi/Getty Images
The "Real Housewives" umbrella has witnessed countless relationships come and go. Some are couple goals, while others' sole purpose in the show is to be a source of drama as they share every conflict they have with the public. Ashley Darby and husband Michael Darby have definitely fallen under the latter category. Over the years, viewers have watched the Darbys' tumultuous marriage play out on "The Real Housewives of Potomac." They're had their ups and downs, but definitely more downs. 
The Darbys have weathered many storms, from bickering over their joint restaurant venture, to the many allegations thrown at Michael, per Screen Rant. Through it all, the couple have fought to stay together and attempted to resolve their issues, for their own sakes as well as their two children, Dean and Dylan. 
In Season 5 of "RHOP" viewers witnessed the drama they believed would end it all. Michael was caught cheating and there was photographic evidence, and while Ashley dealt with it all head-on and on camera in the end she decided to fix things as she explained to Entertainment Tonight, "I love my husband, he's a great husband, and my relationship is going to withstand. It's strong enough to withstand a lot." Ashley added, "It's really going to be up to us to what we think is something we can overcome." Unfortunately, it looks like they finally made the call that it was time to stop overcoming.
Ashley and Michael announced their separation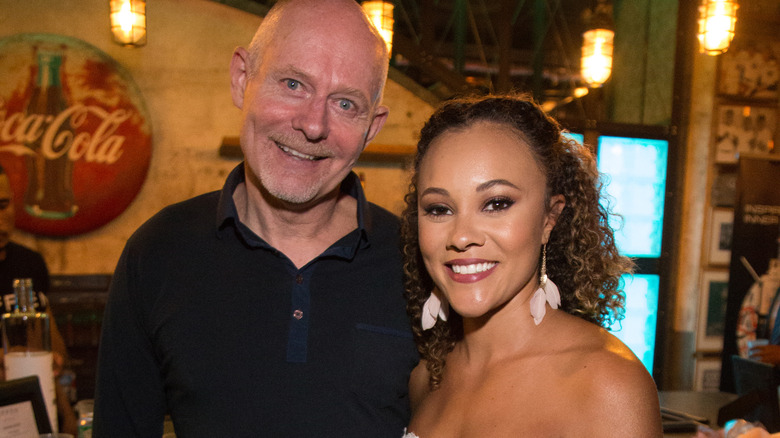 Brian Stukes/Getty Images
Almost every season of "RHOP," fans have circulated rumors that Ashley and Michael Darby had split. Each time, they returned to the screens and showed the public that they were fighting to stay together. It has been a minute since any allegations or gossip has been spread about Michael, which is why the news of their split actually came as a surprise — to an extent.
In an interesting move, Ashley decided to releasing a statement exclusively to Bravo TV announcing her divorce from Michael. The statement explained, "We have decided to separate. We are aware that there will be many speculative views as to why we have made this decision," she continued, "People will be quick to assume that the causes were too much intrusion by reality TV into the most personal parts of our lives, age gap issues, cultural problems, or child-rearing differences. Pieces of all these may have affected our pure love for each other, but no one reason is the root cause of our mutual decision to go our separate ways." 
After sexual harassment lawsuits, cheating scandals, and general disagreements due to their 29-year age difference, fans find it hard to believe that nothing specific provoked the separation. One thing is for sure, however, Ashley is set for life with the post-nuptial agreement she pushed to secure in Season 5, per Bravo TV. Ashley included in her statement a touching note, "We also know that true happiness can only be achieved by continuing to work together and putting our hearts and souls into raising our two beautiful boys, Dean and Dylan."