Jodie Sweetin Reveals How TV Dad Bob Saget Influenced Her Real-Life Parenting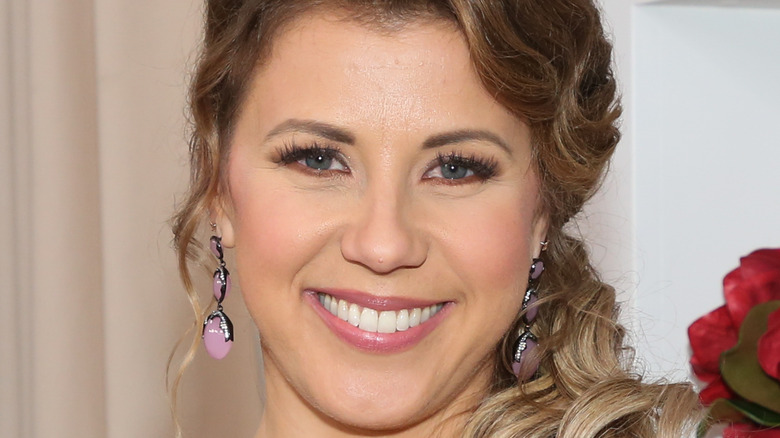 Paul Archuleta/Getty Images
People were left in shock over the heartbreaking death of Bob Saget. The comedian and "Full House" actor passed away suddenly in January 2022 at the age of 65. His cause of death was determined to be the result of Saget hitting his head and then going to sleep, per People.
While it was a comfort for his family and friends that there wasn't any foul play involved, they were still left reeling from the loss. Saget's "Full House" costars were especially devastated, with many taking to social media to express their grief, including onscreen daughter, Jodie Sweetin. In fact, her online tribute to Saget had fans in tears. "There aren't enough words to express what I'm feeling today. Nor are they big enough to capture even a slice of who he was," Sweetin wrote on Instagram.
Although the entire cast was close with one another, Saget and Sweetin had a special bond. In fact, when Closer Weekly asked him if he felt paternal with his on-screen daughters, Saget admitted that he did with Sweetin. "I do a little bit with Jodi," Saget said in December 2021. "When Jodi Sweetin was 9 years old, my daughter Aubrey was 7, and so they would play together, and Jodi slept over at the house. I felt like friends to everyone."
So it shouldn't come as a surprise that when it comes to raising her own kids, Sweetin is still looking to Saget for inspiration
Jodie Sweetin learned to communicate with her kids by watching Bob Saget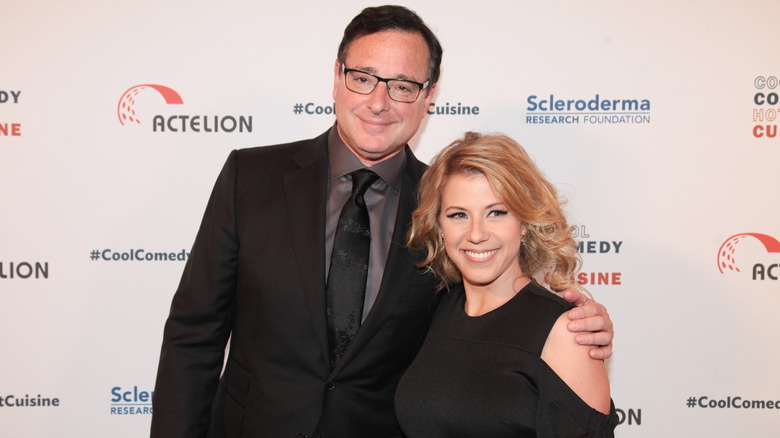 Kathryn Page/Getty Images
Jodie Sweetin revealed the parenting technique she uses that was inspired by her "Full House" dad Bob Saget.  "He didn't talk to them like they were idiots — and he did the same with me. He treated me with respect as a young person, and so did John [Stamos] and Dave [Coulier]," Sweetin said on the "Conversations with Olivia Jade" podcast. "I understood that, when I had kids, you can joke with them, you can have real conversations."
Sweetin, who is the mother of two daughters, Zoie and Beatrix (per People), also explained that her costars have "brought a level of humor to my parenting that my kids are also inheriting," adding "I learned a lot from them, and I continue to." 
One of the biggest lessons Sweetin learned from Saget, however, might be to never miss out on the chance to tell your loved ones how much they mean to you. "One thing I do know, is that we never missed a chance to tell each other, 'I love you,'" she wrote on Instagram. "Every time we talked, there were at least 3 or 4 exchanged at the end of a conversation, whether it was text, phone call or in person. And he usually had to have the last word, 'I love you more...'"