Maria Sharapova Shares Happy Family News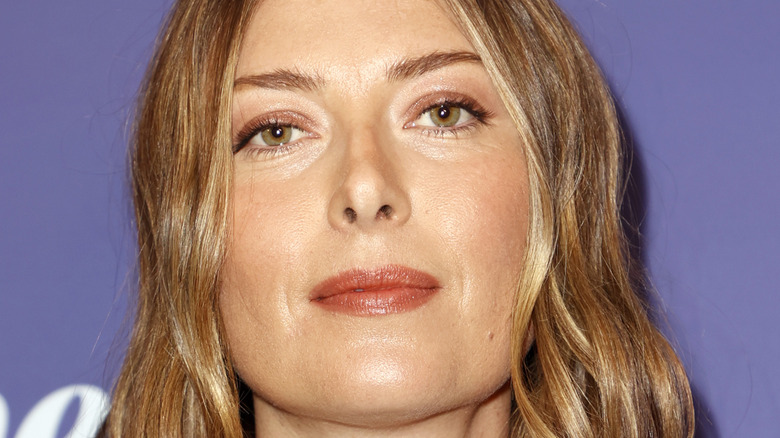 Frazer Harrison/Getty Images
Whether or not you are an avid fan of professional tennis, you likely recognize the name Maria Sharapova. She is one of the most prolific tennis professionals of her time, winning an impressive five Grand Slam titles (per Britannica).
When you think of tennis, you likely picture Venus and Serena Williams, who have spent much of their lives in the spotlight. While they may be the most famous women in the game, Sharapova has fought tooth and nail against them. She defeated Serena at Wimbledon, the most prestigious tennis tournament, earning her first Grand Slam title against a legend in the sport.
The Russian tennis star was involved in the sport for 28 years before she announced her retirement (per Vanity Fair). In 2020, she tweeted, "Tennis showed me the world — and it showed me what I was made of. It's how I tested myself and how I measured my growth. And so in whatever I might choose for my next chapter, my next mountain, I'll still be pushing. I'll still be climbing. I'll still be growing."
It seems Sharapova's next chapter is here as she recently announced some happy family news.
Maria Sharapova is pregnant
Russian tennis star Maria Sharapova announced happy family news on her 35th birthday. She took to Instagram to debut her baby bump on the beach. The sweet photo was accompanied by a caption confirming the pregnancy news. "Precious beginnings!!! Eating birthday cake for two has always been my specialty," she wrote.
Of course, all of her followers were excited. "OMG! Happy Birthday Maria and congrats on this special moment! We can't wait to meet your bundle of joy," one fan gushed in a comment that celebrated the big news.
This will be Sharapova's first child with her fiancé Alexander Gilkes, who she announced she was tying the knot with after her 2020 departure from tennis. The couple has been publicly dating since 2018 (per People). According to Page Six, Gilkes is a British businessman with connections to members of the royal family including Prince Willam, Prince Harry, Princess Eugenie, and Pippa Middleton.