Joe Alwyn Speaks Out About The Rumor That He's Engaged To Taylor Swift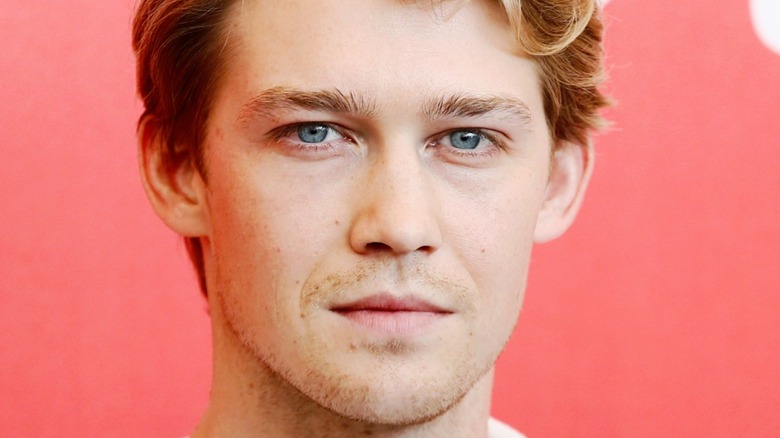 Andrea Raffin/Shutterstock
Taylor Swift and Joe Alwyn are notoriously private about their relationship. The queen of pop is careful about what she shares of her boyfriend of six years, per Insider, and any hints about their relationship are gleaned from her lyrics. During an October 2014 interview with Australian radio show Jules, Merrick & Sophie, Swift openly commented on the media's misogynistic perception of her songwriting process and her decision to write about her past relationships. 
Swift called out the fact that her male contemporaries such as Ed Sheeran get a pass on singing about love and dating, while she's faced criticism throughout her career. She didn't stop there — in 2021, the 11-time Grammy award winning singer turned to Twitter to condemn a sexist joke made on Netflix's hit series "Ginny & Georgia." In the scene, Ginny criticizes her mother's dating habits and tells her that she goes "through men faster than Taylor Swift," per Independent UK. Swift tweeted about the joke's misogynistic roots, writing, "Hey 'Ginny & Georgia,' 2010 called and it wants its lazy, deeply sexist joke back." 
The couple's decision to keep their relationship under wraps, then, doesn't come as a surprise — but that hasn't stopped speculation on their relationship milestones. Fans are convinced that Swift and Alwyn are engaged or married based on her rewritten lyrics for single "Love Story" on her re-recorded album "Red (Taylor's Version)."
Joe Alwyn finally responded to the engagement rumors... kind of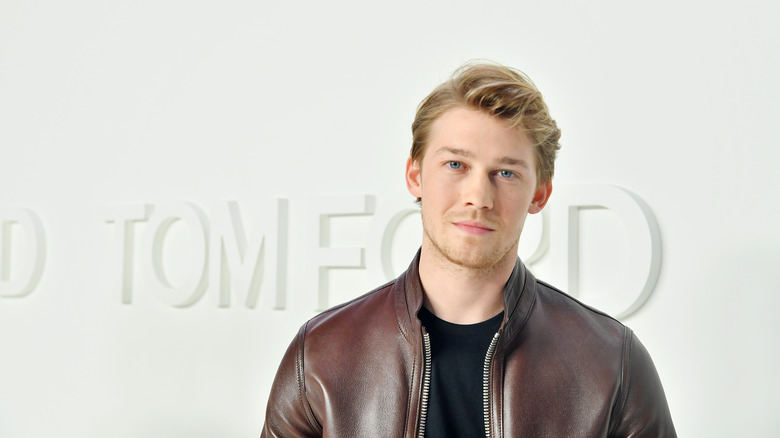 Stefanie Keenan/Getty Images
In an April interview with Wall Street Journal, Joe Alwyn acknowledged that he's aware of the engagement rumors about him and Taylor Swift, and is actively ignoring them. He got candid about the attention surrounding his relationship and he admitted that he would never reveal whether the rumors were true either way. "I mean, the truth is, if the answer was yes, I wouldn't say, and if the answer was no, I wouldn't say," he explained. Considering his private nature, his non-response wasn't surprising.
Alwyn recently told Elle UK that he doesn't understand the fascination behind their decision to keep their relationship away from the public eye. He clarified that it stems from a need for control over what they share. "We live in a culture that is so increasingly intrusive," he explained. "The more you give — and frankly, even if you don't give it — something will be taken."
It's clear that Swift shares this sentiment as she once confessed in an interview with Paul McCartney that dating publicly has had a serious impact on her.