What We Know About A$AP Rocky's Arrest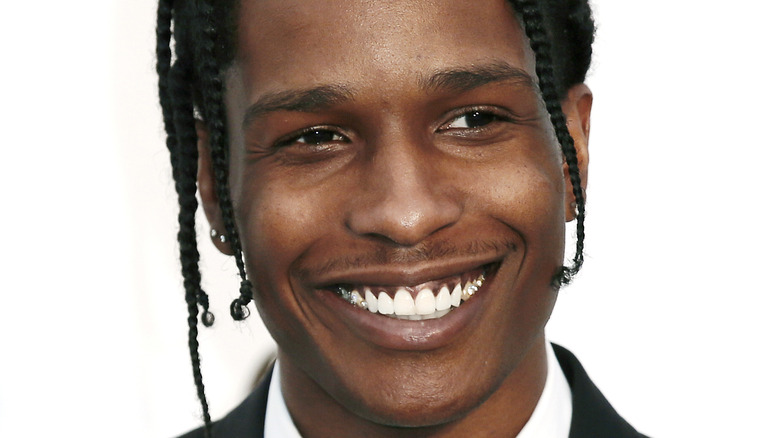 Andrea Raffin/Shutterstock
It has been a rough week for A$AP Rocky. The rapper, who recently announced he was expecting a baby with his girlfriend, Rihanna, was accused of cheating in April 2022 (via TMZ). The rumors couldn't have come at a worse time, as fans were recently speculating that the couple was engaged.
The rumor was generated online and claimed that the rapper was seeing Amina Muaddi, a shoe designer. However, she quickly dismissed the rumor, saying, "I've always believed that an unfounded lie spread on social media doesn't deserve any response or clarification, especially one that is so vile. I initially assumed that this fake gossip – fabricated with such malicious intent – would not be taken seriously." She continued, "Therefore I have to speak up as this is not only directed towards me but it is related to people I have a great amount of respect and affection for. While Rih is continuing to live her serene, best-dressed pregnancy life and I go back to my business – I wish everyone a beautiful Easter weekend!"
The couple further proved the rumors were just that when they were seen on vacation together in Barbados (via The Daily Mail). However, upon their arrival back to Los Angeles, A$AP Rocky found himself in hot water with the police. 
A$AP Rocky was been arrested after returning from a vacation with Rihanna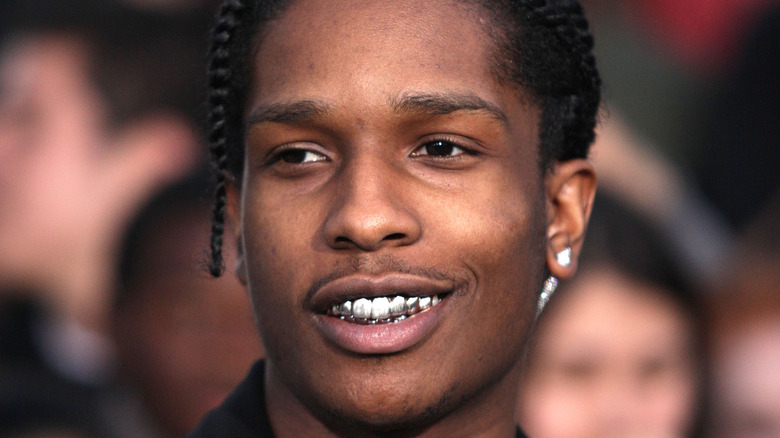 DFree/Shutterstock
According to TMZ, A$AP Rocky was arrested upon arrival at LAX airport in Los Angeles. He arrived at the airport on a private jet and was taken into custody immediately after landing. The outlet uncovered that he is being arrested for alleged assault with a deadly weapon with a gun.
NBC News broke the news that the rapper was arrested in connection with a shooting that went down on November 6, 2021, in LA. A$AP Rocky allegedly shot the victim three or four times with one bullet grazing his hand. He has since recovered.
The Los Angeles Police Department took to Twitter, issuing a statement that read, "Early this morning, LAPD officers arrested Mayers (AS$AP Rocky) for assault with a deadly weapon (firearm) at the Los Angeles International Airport. The case will be presented to the Los Angeles County District Attorney's Office for filing consideration." It appears the police department searched the home of the rapper as well, but the evidence found is unknown at this time.