How Prince Harry Keeps Princess Diana's Memory Alive For Archie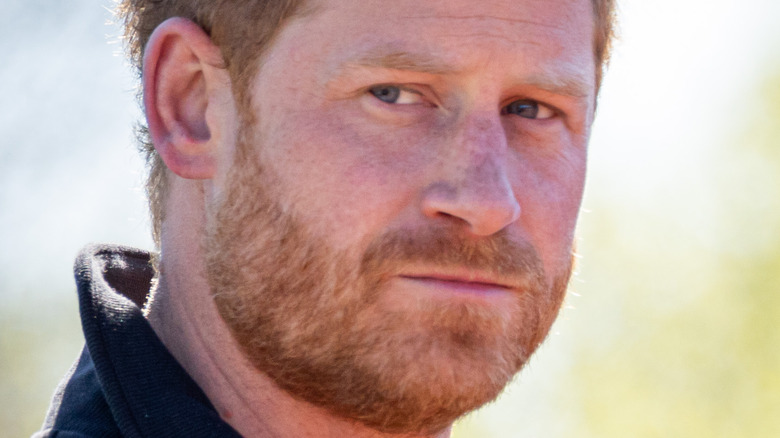 Patrick Van Katwijk/Getty Images
From the annual Christmas brunch to ceremonies like the Changing the Guard, there are tons of different traditions that the royal family follows. Heck, their own bloodline ruling the country is one of the oldest traditions out there. Now that Meghan Markle and Prince Harry have officially left the royal family, however, they're taking matters into their own hands. The Duke and Duchess of Sussex have children of their own, so they're finding ways to keep their family memories alive.
Harry has had a busy year so far. He and Meghan have officially been on their own in the United States for two years now, and it only makes sense that their first trip back to England would stir some emotions. They pair stopped at the Invictus Games after their trip where Harry gave an interview talking about someone very special to him — his mom. 
It turns out that the once-royal family has the sweetest way to remember Princess Diana that will seriously warm your heart. 
Prince Harry talks to Archie about 'Grandma Diana'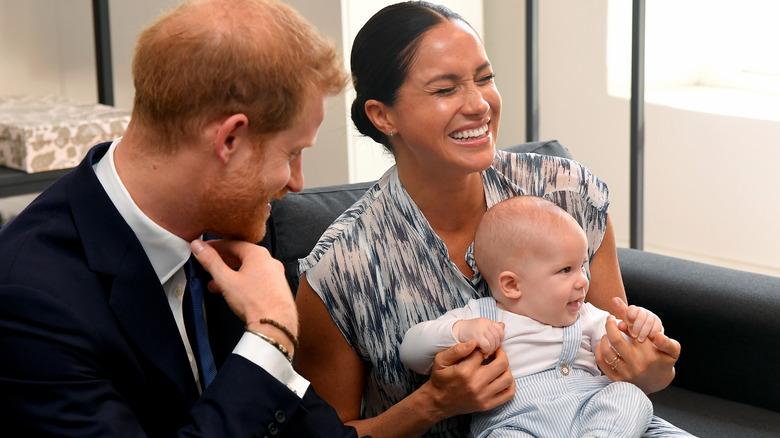 Pool/Getty Images
Prince Harry had a heartfelt interview with Today's Koda Hotb at the Invictus Games all about his late mother. He spoke about how he can feel his mother's influence in his life in the past two years more than ever before, and when asked in the interview if he can feel his mom's presence, he said, "It's constant and it has been for the past two years." Considering that his son, Archie Mountbatten-Windsor, is about to turn three, that makes a lot of sense. 
It turns out that Archie's at the age where he's starting to understand the concept of family members, and Harry and Meghan didn't forget Princess Diana. Harry revealed that he has told Archie about his grandmother, who would be 60 years old if alive today. "I don't tell him all the stuff that happened but that this is Grandma Diana and we have a couple of photos up in the house," he said in the interview. If that's not the sweetest thing you've heard today, then we don't know what is. 
The family honors Princess Diana in meaningful ways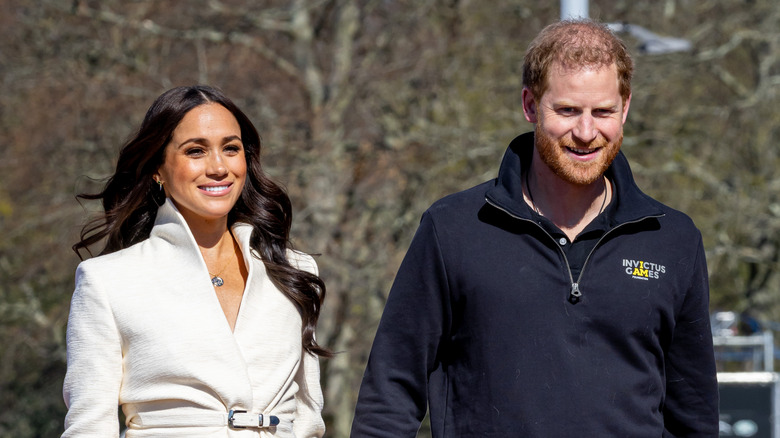 Patrick Van Katwijk/Getty Images
The photos on the wall aren't the only way that Meghan Markle and Prince Harry are keeping the memory of Princess Diana alive in their home — the couple's daughter actually got her name. In June 2021, Lilibet Diana Mountbatten-Windsor joined the family, and naturally her name is a combination of two very special women in the family. The first is a nickname from Queen Elizabeth's childhood and her middle name is in honor of Princess Diana.
Harry has also honored his mother in multiple speeches throughout his life, and it turns out Meghan has her own way to honor her children's late grandmother as well. People have noticed just how similar Meghan's style is to Princess Diana's, especially since leaving the royal family. Of course, using Diana as Lilibet's middle name is by far the most long-lasting way to keep the late princess close in the family, but it's nice to see the entire family have their own ways to honor her as well.