Prince Harry Believes His Mom Has Been Helping Him In A Major Way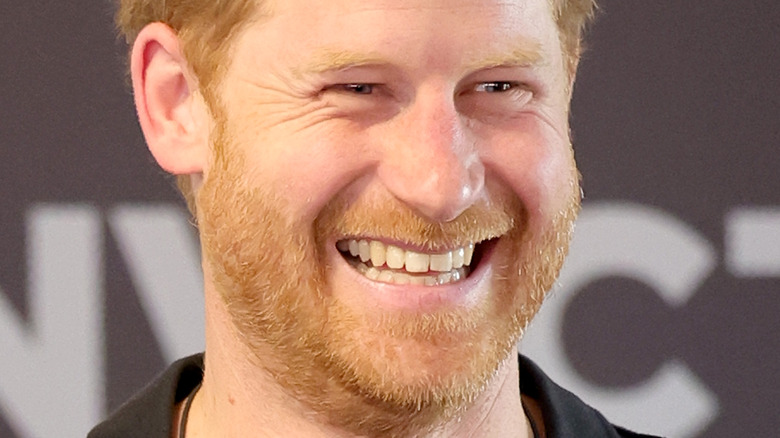 Chris Jackson/Getty Images
Anyone who's ever lost their mother knows the guttural pain that occurs with that loss and the way it changes you forever. Prince Harry was just 12 years old when his mother, Diana, Princess of Wales, was killed in a car crash in 1997 (via The U.S. Sun).
Dealing with such a traumatic loss as a child is a tragedy, especially for Harry, who also had to deal with keeping up his royal duties. In an interview with Oprah Winfrey in 2021, the Duke of Sussex shared how he felt at her funeral. "It was like I was outside of my body and just walking along doing what was expected of me," he said (via the BBC).
Years later, he still did what was expected of him, and it took a toll on him in the form of panic attacks and drinking to mask the pain (via Today). His father didn't tend to his emotional needs of losing a parent and yet still expected him to do all the things he had to do as a member of the royal family. 
"My father used to say to me when I was younger, he used to say to both William and I: 'Well it was like that for me so it's going to be like that for you,'" he told Oprah in the Apple docuseries "The Me You Can't See." 
"That doesn't make sense. Just because you suffered doesn't mean that your kids have to suffer. In fact, quite the opposite — if you suffered, do everything you can to make sure that whatever negative experiences you had, that you can make it right for your kids," Harry continued (via Today).
More than two decades after his mom's death, the Duke of Sussex is still convinced his mom is helping him.
Prince Harry feels Diana's presence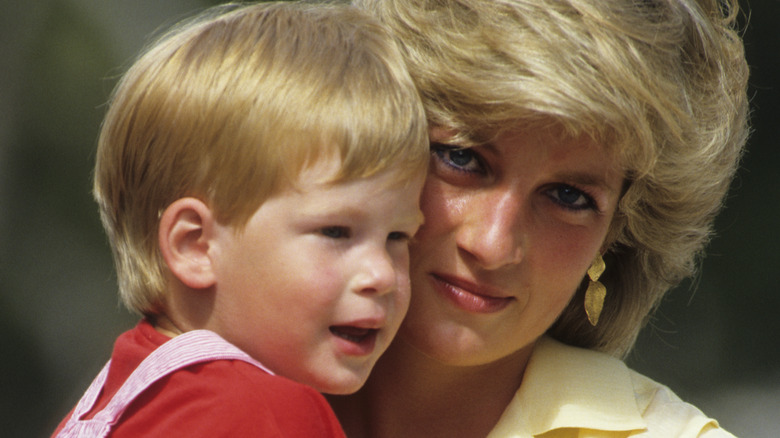 Georges De Keerle/Getty Images
In a "Today Show" interview, Hoda Kotb spoke with Prince Harry about the Invictus Games in the Netherlands and how he and his family are doing. Hoda asked the duke if he talks to his kids about his mom. Here, Harry confirmed that he does. More specifically, he points her out in photos and explains that she is Archie and Lilibet's Grandma Diana, though he doesn't share the tough parts of Diana's life and death with them.
Then, when Hoda asked if Harry ever feels Diana's presence, Harry confirmed that he always has. "For me, it's constant, and it has been over the last two years. More so than ever before. It's almost as if she's done her bit with my brother and now she's very much helping me," he explained. "She's got him set up now she's helping me set up. That's what it feels like."
After leaving the royal family as a senior working member, moving to California, and raising his two children with his wife, Meghan Markle, Harry feels his life is now coming together. He believes Diana is partly responsible saying he feels her "presence in almost everything that [he does] now." He concluded, "[I feel her] more so over the past two years than ever before. She's watching over us." Body language experts have compared Meghan and Diana, so in a way, Diana lives on through the Duchess of Sussex in some manners, too (via Marie Claire).
Harry has also been on record recently saying, "I certainly hope and believe everything I do makes [Diana] proud," and we certainly believe it to be true (via Newsweek). Now, with Diana's presence stronger, we're just left wondering if parenting has been easier for Meghan and Harry since Lilibet's birth.