Thomas Mann Names The Films And Artists That Inspired His Chariot Performance - Exclusive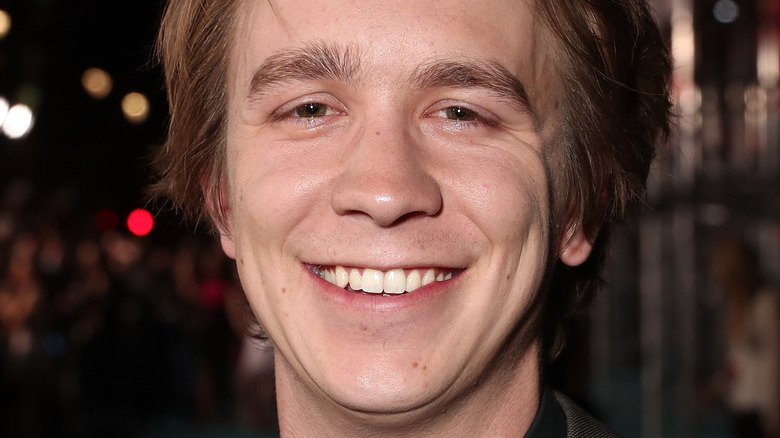 Todd Williamson/Getty Images
Cinema is back following COVID-19-induced theater closures around the world, and with it myriad genres. 2022 has presented to theater goers murder mysteries in the form of "Death on the Nile," superhero films like "The Batman," and comedic adventure films like "The Lost City," and it's now offering viewers an experimental psychological thriller centered on the idea of reincarnation.
That's right: Adam Sigal's "Chariot," now in select theaters and on Shudder, stars Thomas Mann as Harrison Hardy, a glitch in the reincarnation system who begins to remember his prior lives, even if he doesn't realize what's happening. John Malkovich's Dr. Karn upholds the reincarnation tradition and attempts to help him through his dreams, but Harrison's encounters with Rosa Salazar's Maria — a lover from a former life — push him too close to full remembrance. It's therefore the job of Rory (Shane West) to handle Harrison.
In an exclusive interview with The List, West revealed that the film's ambiguities and intrigue were purposeful, that the film's mystifying nature is actually key to its success in many ways. Naturally, due to this, viewers are able to find their own paths in the film. Still, he added that "Chariot's" sets helped bring its characters to life. 
Meanwhile, in his own exclusive interview with The List, Mann revealed how he approached the film as well as how it tested his personal philosophies on life. Then, he named the films and artists that most inspired his performance in "Chariot."
Thomas Mann's Harrison is an amalgamation of everything before him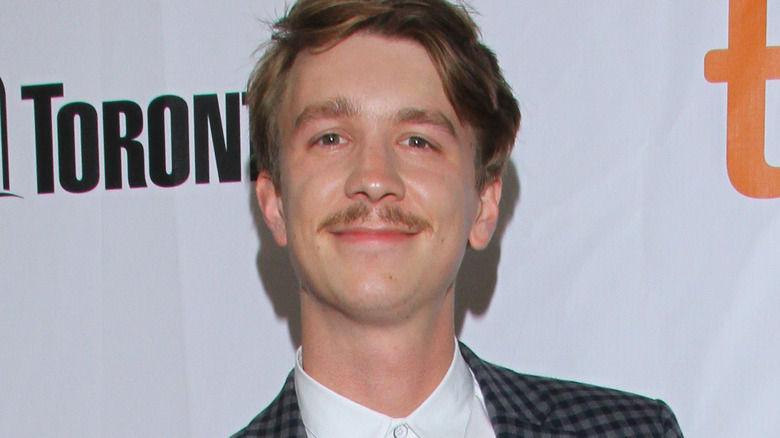 Jeremy Chan/Getty Images
When talking with Thomas Mann, the "Hansel & Gretel: Witch Hunters" actor revealed his own inspirations when approaching "Chariot" and also one of director Adam Sigal's. "It was so long ago that I'm trying to remember what movies I watched," he told us when asked of his inspirations. "I know [Sigal] used 'Jacob's Ladder' as a reference." 
As for his own inspirations, Mann continued, "'Barton Fink,' the Coen brothers film, [and] 'Eraserhead,' which is a David Lynch movie. I watched 'Barton Fink' to prepare for it because that also takes place in a hotel or an apartment building type situation," before adding, "That had a very similar vibe to me, and we're trying to take a lot of the idiosyncrasies of that and bring them to this movie." 
The "Project X" star added that everything he needed was ultimately in the script and that he didn't need to rely much on outside references. "If something is all there on the surface and it makes perfect sense to you when you read the script, then there's nowhere to go from there," he explained. "You want to live in the gray areas a little bit and I feel like this movie did that really well."
It's his trust in the film's director that connects his personal references with the film's essence: "Was I lost? I wasn't, I trusted Adam enough that he knew what the through line was because the character himself, Harrison, doesn't know what's happening to him either."
"Chariot" is now playing in select theaters. The film is also available on demand and for digital rental or purchase.