How Ex On The Beach Stands Out From The Reality TV Crowd, According To Its Stars - Exclusive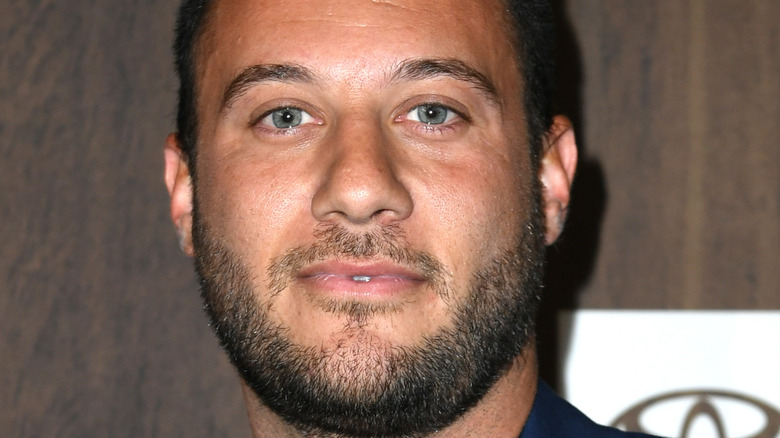 Jc Olivera/Getty Images
Reality competition series can seem like a dime a dozen now, and tuning into the genre really is escapism television at its finest. And while it can be argued that reality dating shows kicked off with "The Bachelor," the premise of watching just one man or woman date 30-plus people now feels a bit tired. Cue shows like "Love Is Blind" and "The Ultimatum" — the former giving people the chance to date a variety of hopefuls, with the catch that they can't see one another, and the latter putting committed couples to the test in "trial marriages" with someone else's partner. These shows may seem a bit bonkers, but they provide SO much entertainment. If you're looking for yet another reality romance program to add to your list, you might want to tune in to Season 5 of MTV's "Ex On the Beach."
The show is essentially what it sounds like — the contestants find themselves on a gorgeous beach, basking in the sunlight, trying to find a new love, only to face their exes who shake things up. As Season 5 is currently airing, The List sat down with the stars of the show for an exclusive interview to ask every question we could score, including what exactly sets "Ex On the Beach" apart from the cluttered reality dating show pool.
Da'Vonne and Arisce's past reality TV experiences were incredibly different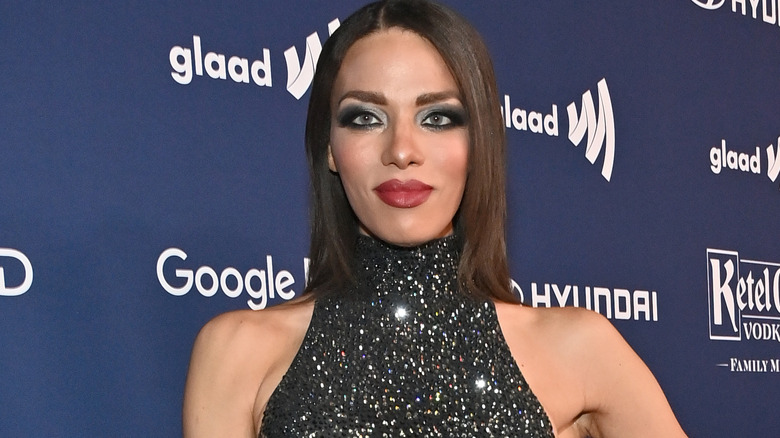 Stefanie Keenan/Getty Images
As you tune into Season 5 of MTV's "Ex On the Beach," you may see some familiar faces. Da'Vonne Rogers and Arisce Wanzer — two stars of MTV's unique dating show experience — have been on the reality scene before, so naturally we had to ask them what set their "Ex On the Beach" experience apart. For Rogers, her past on "Big Brother" and "The Challenge" prepared her for "Ex" ... sort of.
"I'm used to doing competition shows ... We're fighting for money, so it gets a little ugly sometimes," Rogers told The List. "This time, I was like, 'Oh, okay! I get to sit on the beach with a fine man' ... Little did I know that I was in for the longest and hardest summer that I've ever experienced."
Wanzer had previous reality show experience starring on "Strut," but she said "Ex On the Beach" posed a significant challenge, as no one knew what was going to happen in the paradise setting. "You don't know what ex is going to wash up, and I thought that was pretty exciting," Wanzer shared.
Bryce and David expressed how 'Ex On the Beach' is a more 'free' environment than other shows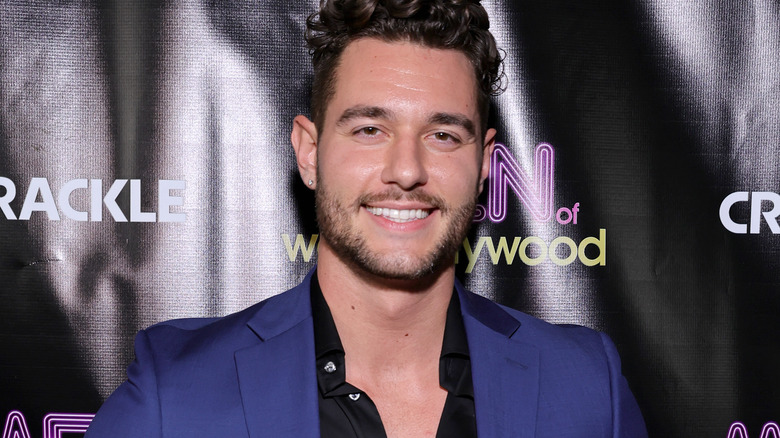 Matt Winkelmeyer/Getty Images
Joining Da'Vonne Rogers and Arisce Wanzer during the sit-down chat with The List were Bryce Hirschberg and David Barta, both reality television veterans. Fans of "Too Hot To Handle" will recognize Hirschberg, and Barta made a name for himself on "Paradise Hotel." So what set "Ex On the Beach" apart for these two contestants? Barta and Hirschberg highlighted the physical aspects of "Ex," sharing that viewers can expect a lot more ... action.
"'Too Hot to Handle' is a bit of a different show where you've removed the physical aspect of dating ... and I'm a very physical touch type of person," Hirschberg shared. "The overall difference is I had almost no PDA on 'Too Hot to Handle' and probably lots of PDA on this show."
For his part, Barta echoed Hirschberg's sentiment, sharing that "Ex On the Beach" is a bit of a "free-for-all" and not just limited to traditional couples. "In those shows before, pretty much you had to stay in the same heterosexual couple to survive and stay on the show," Barta said. "'Ex On the Beach' was ... really the first dating show I was on where there [were] multiple and actually many members of the LGBTQ community."
"Ex On The Beach" Season 5 airs Thursday nights at 8:00 p.m. ET/PT on MTV.