Has Jill Duggar Dillard Decided On A Name For Her Baby Yet?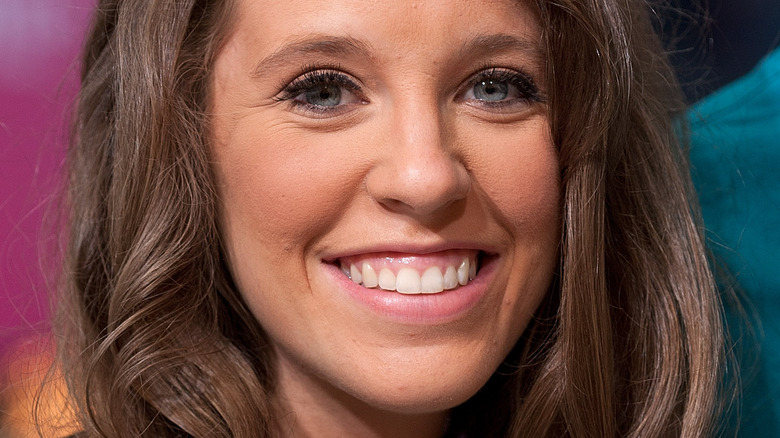 D Dipasupil/Getty Images
It's been five years since Jill Duggar Dillard decided she'd had enough of reality TV, but being the star of her own life is keeping her even busier than when the cameras were on her. Dillard has two young sons — Israel, who just turned 7, and Samuel, now 5 — and her Instagram feed notes such happy moments as swim lessons, sidewalk-chalk drawing, family trips, and birthday celebrations. 
The former "Counting On" star is also expecting her third baby after suffering a devastating miscarriage last fall, per her family's blog. The new arrival, another boy, is due in early July, and despite Dillard receiving a positive COVID-19 diagnosis in March, she and the baby are doing fine. 
And that's not all: Just after Easter, Jill announced that her husband, Derick, has a new job, and the family is moving to be closer to his workplace. (Presumably, the new home will be big enough to accommodate the new arrival.) When one of Jill's followers recently asked where they were moving, Derick jokingly referenced an old Chris Farley "SNL" sketch in his reply, saying, "In a van down by the river."
In the same Instagram post, Jill shared a picture of her feet and Samuel's taken during a recent obstetrician's visit. "So thankful that all is well with our active baby boy!" she wrote. She then answered a question on the minds of all her fans: Have they chosen a name yet? 
Fans have suggestions for Jill Duggar Dillard's new baby's name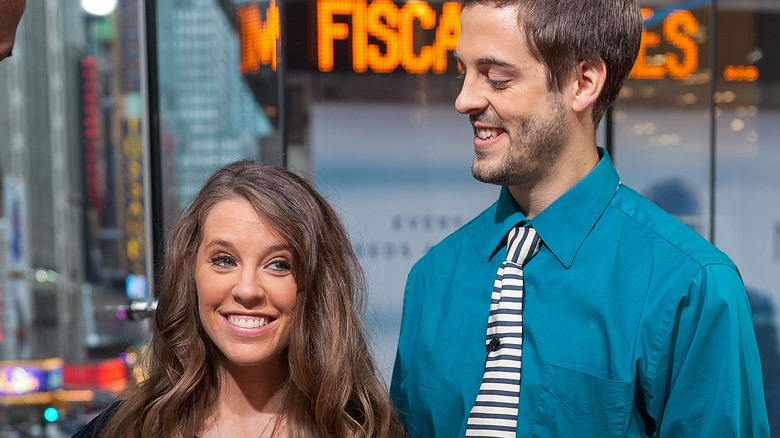 D Dipasupil/Getty Images
With nearly three months to go before the arrival of her third son (via Us Weekly), Jill Duggar Dillard told her fans that she and her husband, Derick Dillard, haven't yet made an important decision. "Several of y'all have asked ... We still haven't settled on a name yet, but have several in mind!" she wrote on Instagram. "It's just taking us longer to decide this time."
Jill herself grew up in the famous Duggar family, where each kid's name starts with "J" (including sister Jinger, pronounced "ginger"). She opted not to keep that tradition going with her own family. Her sons are named Israel David and Samuel Scott, and when she miscarried in her third pregnancy last year, she and Derick posthumously named their child River Bliss (via the Dillard family's blog). 
Many of Jill's fans suggested that she stick to the theme she already established with the two boys: Both have names of Biblical origin, and the suffix "el" means God. Samuel, for instance, means "who resembles God?", per Nameberry. They offered an impressive list of "el" boy names to choose from: Ezekiel, Gabriel, Abel, Nathaniel, Daniel, Cyriel, Herschel, Nigel, and Noel. Another follower has a different theory: They believe the Dillards are choosing first initials that will eventually spell out "Israel." 
One suggestion, however, is probably going to get a thanks-but-no-thanks. "My suggestion for a baby boy name is Jedi," said a follower. Maybe she thinks the Force will be strong with the new Dillard son?