Days Of Our Lives' Sal Stowers Gets Honest About Her Mental Health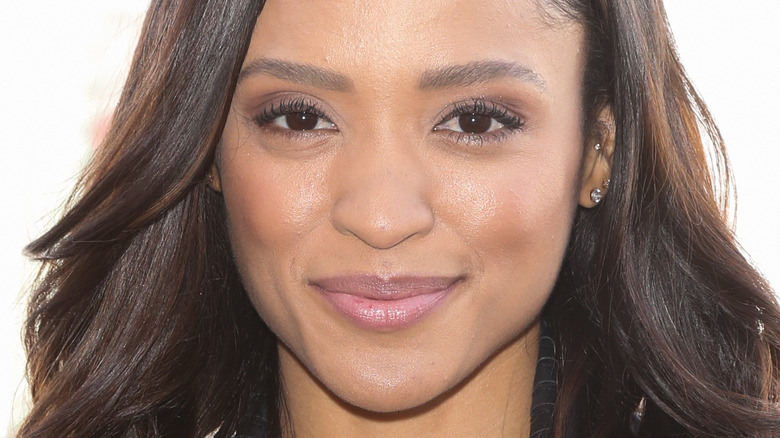 Paul Archuleta/Getty Images
"Days of Our Lives" fans first met former "America's Next Top Model" star Sal Stowers when she came to Salem as the character of Lani Price in 2015. When Lani came to town, she was introduced as a young and eager police officer who had been hired at the Salem Police Department. She was also interested in getting to know Mayor Abe Carver (James Reynolds) as the daughter of Abe's former fling, Tamara Price. Lani later told Abe that she was his daughter, and he was completely thrilled. Abe embraced Lani and immediately fit her into his family as she bonded with both him and his son, Theo (via Soap Central).
During her time in Salem, Lani has been at the center of plenty of drama. She has been involved in some scary situations as a police officer and has also had many twists and turns in her personal life. Lani had a previous romance with J.J. Deveraux but eventually fell in love with fellow police officer Eli Grant. Eli and Lani's relationship timeline eventually sees them married and raising twins, Jules and Carver, together. However, Lani's life was turned upside down when she was told that Abe and Tamara weren't her biological parents and that her Aunt Paulina was actually her mother (via Soaps in Depth).
While Lani has dealt with much stress during her time in Salem, Stowers says that she also has issues with her own mental health.
Many famous people, including soap stars have been open about their mental health issues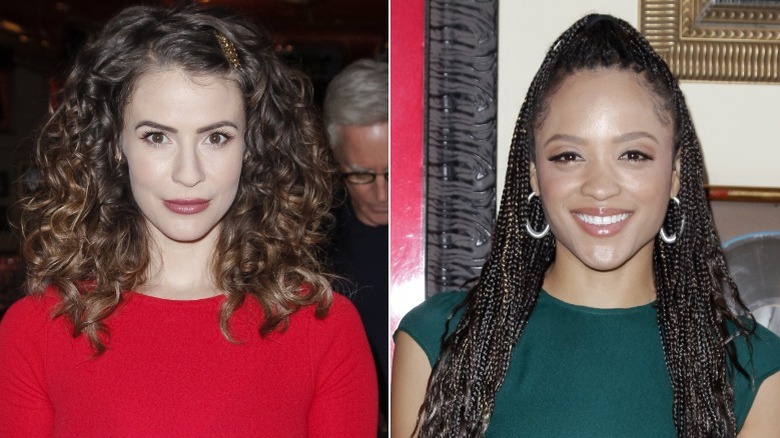 Tibrina Hobson & Tibrina Hobson/Getty
Mental health has become a very important topic in public discussion, with many celebrities speaking out about their own issues in hopes of ending its stigma. Stars such as Chrissy Teigan, Billie Eilish, Demi Lovato, Selena Gomez, Kristen Bell, Lady Gaga, Zendaya, and Ariana Grande, as well as many others, have all been very open about their struggles with mental health (via Diversus Health). Soap stars are no different. Sal Stowers has gone public with her own personal struggles, while other soap actresses have also been outspoken about the topic.
Former "Days of Our Lives"-turned-"General Hospital" star Kirsten Storms has revealed her struggles with mental health, including her experience with bipolar disorder. During an interview, Storms admitted that it was a long journey for her to create a medication regimen that has worked for her, per Soaps. "DOOL" actress Linsey Godfrey has also been candid about her mental health, including her borderpolar diagnosis — a term that refers to a person who has both bipolar and borderline personality disorders, per People.
It appears that Stowers may have some people to talk to when it comes to the struggles that she's experienced with self-confidence and negative self-talk.
Sal Stowers get candid about learning to love herself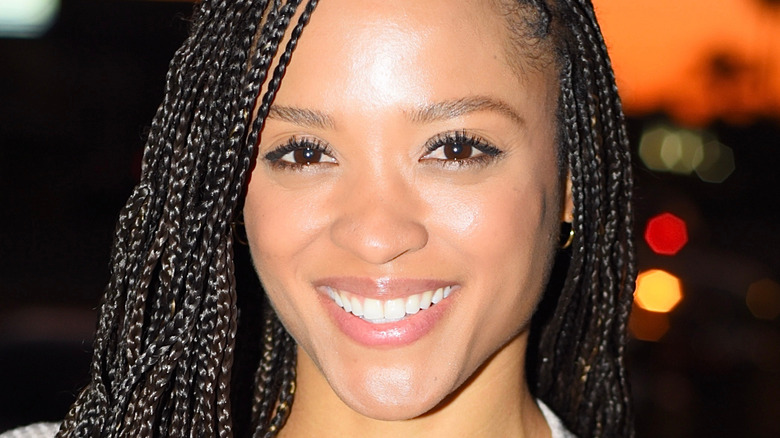 Michael Mattes/Shutterstock
According to Soaps, "Days of Our Lives" actress Sal Stowers says that she's often found herself under harsh criticism, but that at times she's her own worst critic. However, the soap star recently admitted that she knows it's a problem for her and that she's been working on it. "I've been learning a lot lately about myself," Stowers previously wrote on Instagram. "For example, I am extremely hard on myself, and I can sometimes be my own mental punching bag. It makes me really sad to admit that," she added.
However, Stowers says that she understands her problem and is currently taking the steps to treat herself with love and kindness each day. "The good thing is that I am aware of it," she said, "and working every day to give myself grace, self-compassion, and love like I have never done before." In another post, the former "America's Next Top Model" star told fans that they have to fight through their fear in order to inspire themselves and find the strength they need to power through.
It seems that Stowers is inspiring not only herself but her fans as well by speaking openly about the issues that she faces and encouraging others to love themselves as well.
If you or someone you know is struggling with mental health, please contact the Crisis Text Line by texting HOME to 741741, call the National Alliance on Mental Illness helpline at 1-800-950-NAMI (6264), or visit the National Institute of Mental Health website.