Laci Mosley Shares The Classic Sketch She Hopes To Bring Back To iCarly - Exclusive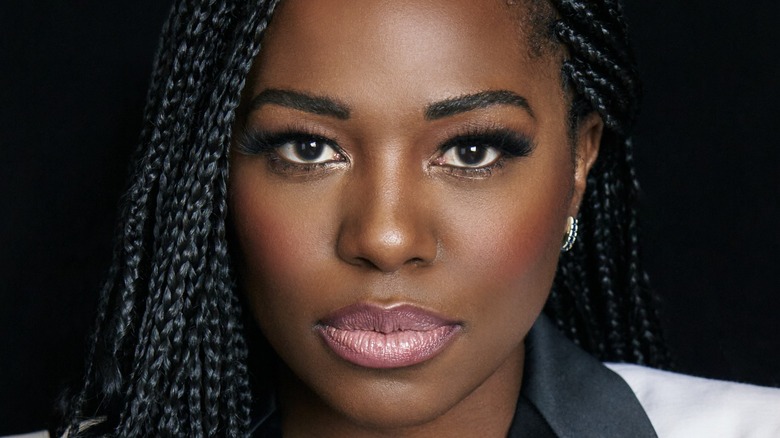 Riker Brothers
Socks have always been an essential part of the original "iCarly" series. After all, will we ever truly be able to forget about Sam's (Jennette McCurdy) butter sock? How about all of the bright, funky pairs that Spencer (Jerry Trainor) was often wearing?
Since "iCarly" first premiered on Nickelodeon back in 2007, actress and comedian Laci Mosley hasn't been able to forget about all the cool socks the cast had on their feet. "I remember — I shouldn't say this, because then I'm going to curse myself into having it happen — but I always remember the individual toe socks that they would put on their feet," she laughed during an exclusive interview with The List.
Seeing as she now plays Harper (Carly's BFSS, aka "Best Friend Since Sam") on the Paramount+ revival series, it would make sense that fashion is always on her mind. As an aspiring stylist, Harper wears all sorts of fabulous outfits. However, Mosley has not yet been able to rock some of the series' iconic standout socks, and she wasn't shy about sharing her opinion on this missing fashion statement.
Laci Mosley wants to see more toe socks on screen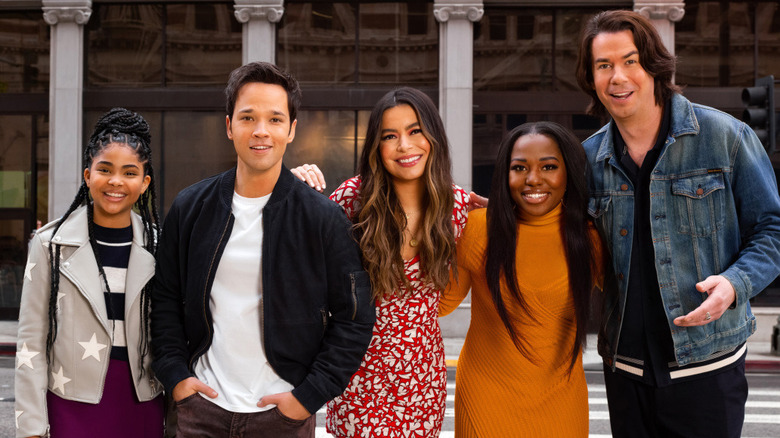 Sami Drasin/Nickelodeon/Paramount+
Now that the "iCarly" cast is all grown up in the revival series, each of the characters has their own set of problems. Carly (Miranda Cosgrove) is set on making her web series more popular than ever. Harper (Laci Mosley) is hanging on to her dream of becoming one of Seattle's most fabulous fashion stylists. Freddie (Nathan Kress) is still searching for the love of his life.
In the end, none of these characters seem to be thinking much about what they're wearing on their feet — but Mosley hopes she can bring back the iconic "iCarly" footwear fashion sometime soon in the reboot. "I don't know if I actually want that to happen to me, but it was one of my favorite bits on the original show," she told The List.
Seeing as Harper is always on the lookout for the hottest trends, styling her BFF Carly in some sweet toe socks may be the next big thing. "Maybe we bring it back for Miranda," Mosley laughed. "She'll kill me."
New episodes of "iCarly" are available Fridays exclusively on Paramount+.