Prince Harry Reveals Why He Waited To Marry And Have Kids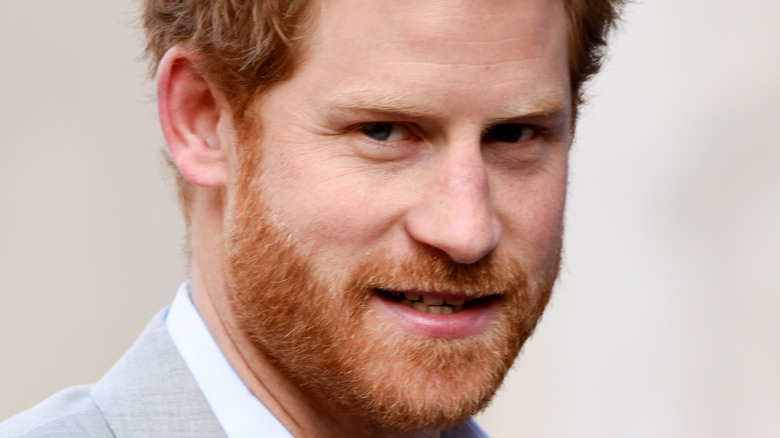 LINGTREN.COM/Shutterstock
Now that Prince Harry is out of the royal family, there aren't quite as many opportunities for him to give speeches anymore. Thankfully, the world got its dose of royal wisdom at the 2022 Invictus Games. In one of his long slew of interviews he did for the event, Prince Harry talked about why he waited to be out of the Army before having a family, per People, and this could be the reason why royal spectators don't see much of him anymore.
The Invictus Games have a special place in Prince Harry's heart. According to Royal UK, he founded the event for wounded servicemen to "support rehabilitation and generate a wider understanding and respect for wounded" after a trip to the Warrior Games in the United States. Not only that, but it was also one of the first times that he and his now-wife Meghan Markle stepped into the public eye together. Add to that the fact that Prince Harry himself is a military man, and it makes perfect sense that the interviews he gave at the event got pretty deep.
He's spoken about keeping Princess Diana's memory alive and even talked about his meeting with Queen Elizabeth during his time at the 2022 games. But one of his most heartfelt moments came when he talked about his own wife and children. 
Prince Harry wanted to be out of the military before starting a family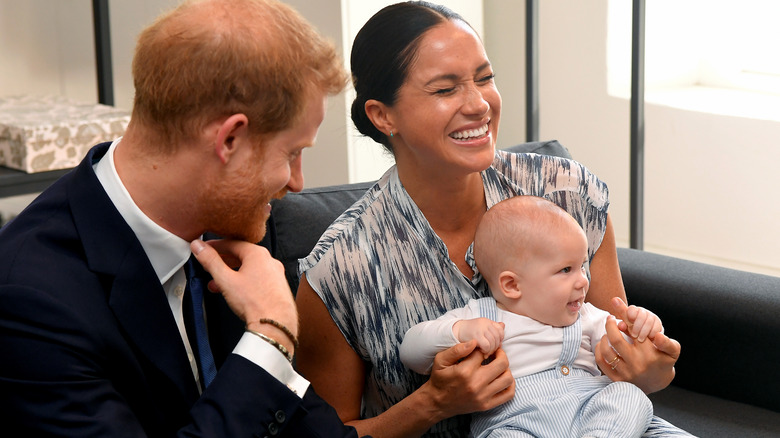 Pool/Getty Images
Prince Harry has somewhat of a bad-boy past. His pre-Meghan Markle days involved dating a whole lot of models and having late nights out, per Harpers Bazaar. But it turns out that his reason for not settling down sooner might be nobler than you think. In an interview with People, Prince Harry talked about why he waited to start a family, and it all revolved around his ten years in the Army. 
"Being a dad certainly adds another emotional layer to it," Prince Harry told the magazine. "When I was in the Army, I promised myself I would be out before having a wife and kids, because I couldn't imagine the heartache of being apart for so long during deployment, the risk of possibly getting injured and the reality that my family's lives could be changed forever if that happened."
So if you're wondering why you haven't seen Prince Harry in a while, there's a good chance it's because he doesn't want to leave his family's side. Heck, he didn't even travel to the Invictus Games alone. Markle was right there with him. Despite leaving the royal family, it looks like Prince Harry is a family man through and through.