Prince Harry Just Got Roped Into Meghan Markle's Legal Battle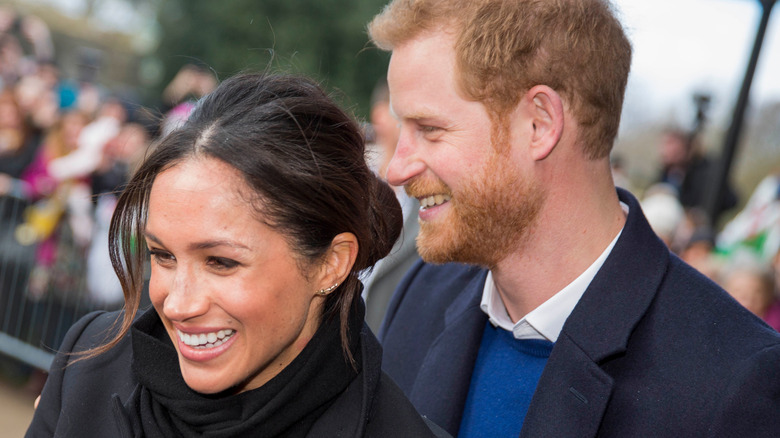 ComposedPix/Shutterstock
Meghan Markle has long endured extensive, highly-publicized issues with her estranged family. Meghan's dad, Thomas Markle, has repeatedly criticized her, including claiming Meghan didn't invite him to her 2018 wedding. At one point, Thomas even urged Prince Harry to call it off completely, as The Independent notes. During his appearance on "Big Brother VIP," Thomas made an emotional plea for his daughter to hear him out, even writing her a letter taking accountability for his past behavior. 
Meghan's half-sister, Samantha Markle, has been less remorseful. The Irish Sun details how, ever since Meghan and Harry's relationship came to light in 2016, Samantha has spoken out against her famous sister. In fact, per Buzzfeed, Samantha's Twitter account was suspended after she was found to have been harassing the "Suits" star online for years. She also wrote a memoir, entitled "The Diary of Princess Pushy's Sister Part 1," in which Samantha lays out how much of an alleged pain Meghan was growing up. 
The Duchess of Sussex rarely makes any kind of statement about her family, but when she briefly discussed them during her Oprah Winfrey interview, Samantha took notice. 
Meghan Markle's sister is suing her for defamation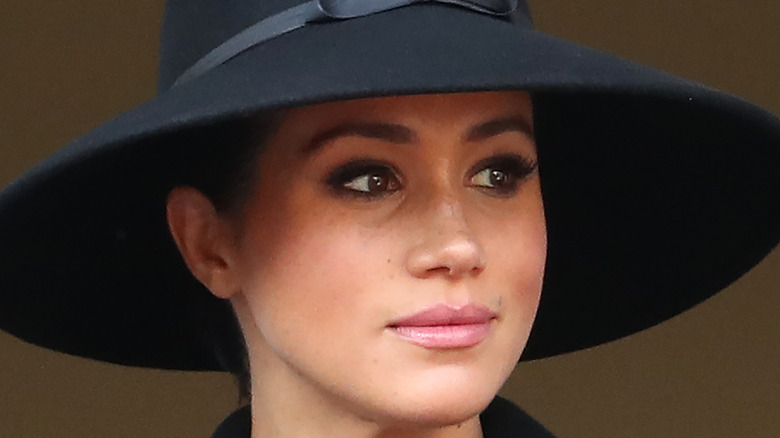 Chris Jackson/Getty Images
In March 2022, TMZ confirmed that Meghan Markle's sister was suing her. Samantha Markle lodged a lawsuit over claims the duchess made during her explosive interview with Oprah Winfrey. Samantha is suing for defamation over what she termed Meghan's fictional "rags to royalty" story. Among other things, the former "Suits" star described herself as an "only child" despite her half-sibling, with whom she shares a father, and also referred to their last meeting being years ago, which Samantha denies. 
Likewise, Meghan claimed Samantha changed her surname only once she was publicly linked to Prince Harry. She described a difficult childhood in general, with little financial stability, but Samantha countered that their dad, Thomas Markle, paid the way for Meghan to attend top-notch schools and even funded her acting classes, too. The author charges her half-sister with negatively affecting sales of her memoir, as well as preventing her from getting work, and also causing severe emotional and mental distress.
Meghan's lawyer, Michael Kump, stated firmly, "This baseless and absurd lawsuit is just a continuation of a pattern of disturbing behavior. We will give it the minimum attention necessary, which is all it deserves." As Cosmopolitan points out, in response to her sister's supposed "tell-all" book, Meghan memorably told Oprah, "I think it would be hard to 'tell all' when you don't know me."
Prince Harry has also been named in Samantha Markle's lawsuit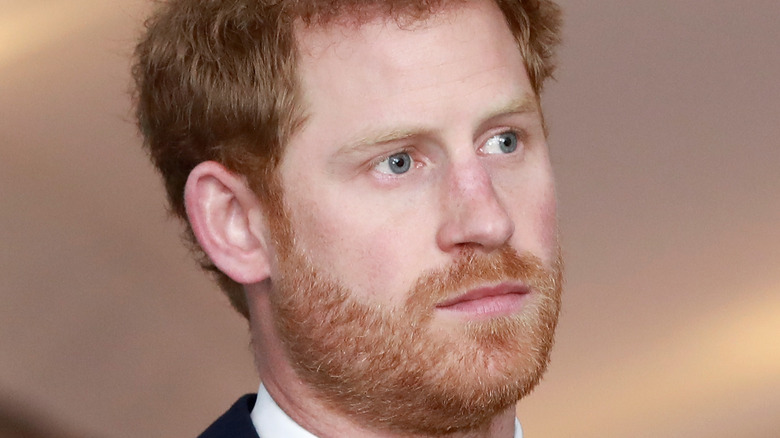 John Phillips/Getty Images
According to Us Weekly, Prince Harry has now been named as an "Interested Person" in Samantha Markle's defamation lawsuit against Meghan Markle, per court records obtained by the outlet. Samantha is seeking damages amounting to more than $750,000 for the alleged harm caused by Meghan's Oprah interview. Funnily enough, in a recent interview with the Daily Star, Samantha expressed a desire to sort things out with her half-sister once and for all. 
She stated, "Harry and Megan are always saying people have a voice and they should be heard. That includes your family." As far as the author is concerned, rather than cutting them off, "If you are a humanitarian and a compassionate person and all these things you claim to be, you listen to your family and you try to think, 'what do we need to do to have a meeting of the minds? Let's resolve conflicts, let's be adults about this and let's show that we are bigger people.'"
Samantha reckons Meghan and Harry need to apologize to her, if they're going to move forward, and ideally she'd like the Sussexes to do so publicly. However, that's unlikely to happen the longer this lawsuit drags on.