Sarah Palin Reveals What She Really Thinks Of Donald Trump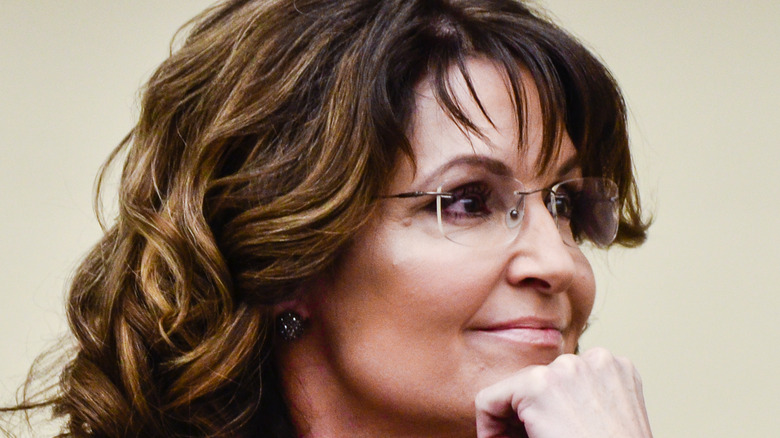 Kris Connor/Getty Images
Sarah Palin is attempting to mount a comeback in her home state of Alaska; the former governor recently announced she's running for Congress. Per CNN, Palin intends to occupy Alaska's sole seat in the House of Representatives. Although she hasn't held office for years, she remains a celebrity in her own right. After resigning as governor in 2009, her abilities as an orator helped her find fame as a convention speaker. In fact, Palin made these eyebrow-raising remarks during her speech at AmericaFest in late 2021. 
Palin even regularly contributes to Fox News. The controversial politician is potentially looking to redeem herself, after losing her high-profile defamation case against the New York Times. According to The Guardian, the jury rejected Palin's claims that the broadsheet slandered her name by incorrectly associating her with a 2011 shooting. Judge Jed Rakoff ruled that, regardless of the jury's verdict, the former governor was unable to provide evidence that the publication shared the incorrect news with malicious intent. Although Palin claimed the editorial caused her emotional distress, she was also unable to provide examples of how her reputation or bottom line were damaged. 
She's been hinting for a while at possibly running for office again, with CNN noting Palin recently told Fox, "We need people, like Donald Trump, who has nothing to lose, like me." But, how does she really feel about the former president?
Sarah Palin would endorse Donald Trump for president again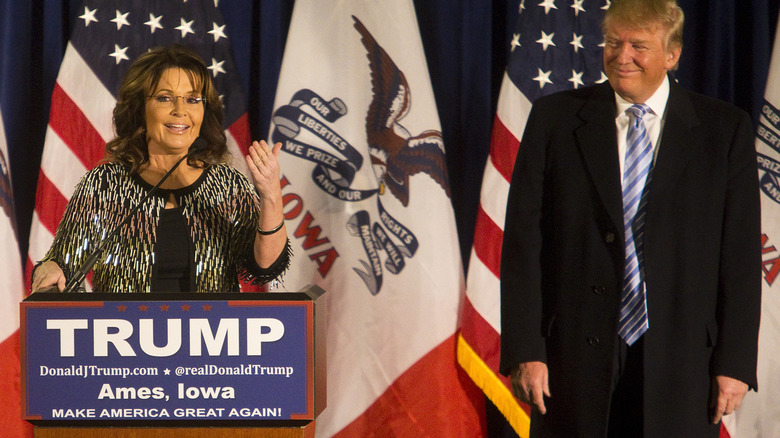 Bloomberg/Getty Images
As the New York Post notes, Sarah Palin was so confident in Donald Trump's ability to run the country that she actually endorsed him early in his campaign. The two got close long beforehand and continue to share a special bond nowadays, too. The former president refuses to confirm whether he's planning to run again, but former staffers such as John Kelly think Trump is bluffing about a 2024 run.
As far as Palin is concerned, though, Trump would be crazy not to. "I think he should run again in 2024 because we need not just the media but politicians on both sides of the aisle held accountable. He's a master in holding people accountable," she opined. In fact, the former "Apprentice" host reportedly called Palin shortly before she announced her congressional bid and joked about what it would be like if both of them held office at the same time. "I said that sure would shake up a lot of things," Palin quipped.
Trump proudly endorsed the former governor and vice presidential nominee for her seat. "Sarah shocked many when she endorsed me very early in 2016, and we won big. Now, it's my turn," he noted in a statement at the time. He pointed to Palin's commitment to her home state and her history for pushing hard for her constituents, too.