Kris Jenner's Alleged Characterization Of Blac Chyna Has Fans Seeing Red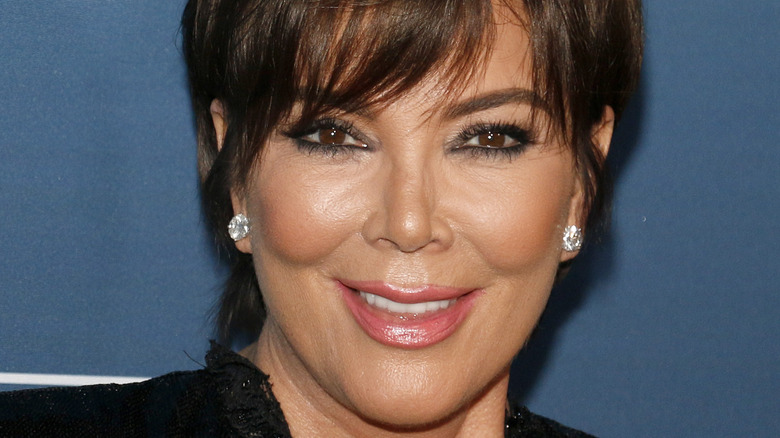 Tinseltown/Shutterstock
In case you've been stuck trying to refresh Hulu and get the streaming platform to show the second episode of "The Kardashians" after it crashed Thursday, you probably know that Rob Kardashian's ex and the mother of their child, Dream, is suing the famous family claiming loss of earnings. Blac Chyna's lawsuit, which the family is clearly taking seriously, seeks over $100 million from the Kardashians, whom she said influenced E! to cancel the reality show she starred in with Rob in 2016. According to Deadline, "Rob & Chyna" was not renewed for a second season and the star claims it was her former fiancé' and his mom and sisters who are to blame.
The trial is currently underway in Los Angeles, with Chyna's lawyer, Lynne Ciani, presenting as evidence texts that Kris Jenner allegedly sent to producers at the E! Network as well as at Bunim/Murray. The messages contain insults to her son's ex, calling her "stupid" as well as "really ghetto" (via The U.S. Sun). Jenner also allegedly texted producers that they should "ditch the b***h" as in not renew her show with Rob. While we don't know for sure that these texts are real, Twitter is blasting the 66-year-old.
Twitter has some choice words for Kris Jenner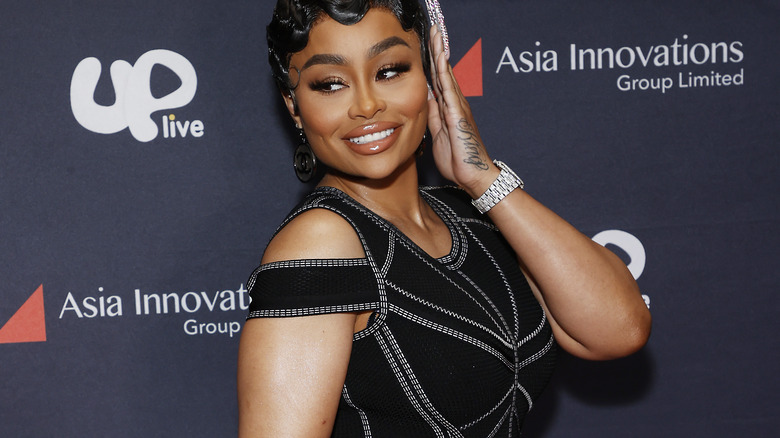 Michael Tran/Getty Images
Kris Jenner is definitely in the hot seat as fans learn she allegedly sent texts demeaning Blac Chyna as "stupid" and "really ghetto" (via The U.S. Sun). Twitter was taking the family matriarch to task, with one person tweeting, "Kris Jenner is a special kind of awful that needs to be studied. I wonder about her relationship to her mother in reference to her own kids. Her dislike for black ppl & culture while understanding how to monetize it. Her ability to groom & sacrifice her children for the money."
Someone else blasted Jenner by tweeting, "Kris Jenner really has some nerve referring to any Black woman as 'ghetto.'" Other Twitter users called the momager "racist" for her alleged remarks about Chyna. Many other tweets referenced Jenner's comments as hypocritical in no uncertain terms.
Meanwhile, as Twitter reacted to Jenner's alleged texts, more inflammatory claims from the trial were making headlines, such as the mom's claim that Chyna threatened to kill Kylie Jenner (via BuzzFeed News). As fans are aware, Rob's ex used to be engaged to Tyga, whom the cosmetics mogul later dated.