The Law & Order: SVU Episode You Forgot Starred James Van Der Beek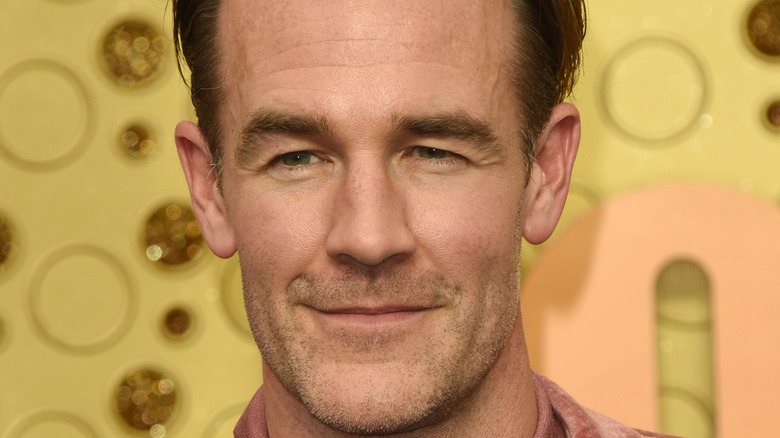 Kathy Hutchins/Shutterstock
Most of us were introduced to James Van Der Beek in the late '90s. You may recall him from a little show called "Dawson's Creek," which also helped introduce Katie Holmes, Joshua Jackson, and Michelle Williams to stardom. The show famously featured a theme song that is almost impossible to forget. You can hear it right now, can't you?
"Dawson's Creek" followed the lives of teens who were seemingly really proud of the words they picked up in their SAT prep classes. The storylines included things you would normally find in a primetime teen network drama. But what viewers found to be the most enthralling was the developing relationship between Dawson, Joey, and Pacey (via Life Hacker). Joey (Holmes) was the sweet girl next door, and Pacey (Jackson) was the boy with a touch more edge than his bestie Dawson (Van Der Beek). 
Since the last episode aired in 2003, Van Der Beek has experienced a pretty full career, and he seems to be doing alright. He even made a cameo on "Law & Order: SVU" (via IMDb). Let's come right out with it; he's not playing the Dawson Leery you know and love on "SVU." The role he plays is not a cute one. But we're getting ahead of ourselves...
James Van Der Beek creeped us out on Law & Order: SVU
James Van Der Beek appeared on "Law & Order: SVU" in 2012 (via TV Guide). We can likely all agree that when your favorite actor shows up on "SVU," there's a 50% chance they do so playing the main creeper. This is absolutely the case for Van Der Beek in the Season 13 episode "Father Dearest." 
In the episode, the Special Victims Unit detectives follow a case where several teen girls have been preyed upon by a man claiming to be their sperm donor and biological father. The girls went online looking for "Donor 141," aka Dr. Colin Barnes (via All Things Law and Order). Instead, they found Sean Albert, a man posing as Dr. Barnes. Albert meets them and convinces them to have sex with him even though he is supposedly their biological dad. Yikes...
Sean Albert, played by Van Der Beek with a chillingly malevolent demeanor, manipulates them with "a father's love" and a random jazz song. Viewers learn he did so because of a grudge he had with the real Dr. Barnes. Plot twist: Dr. Barnes is married to Sean's ex-girlfriend Anne, who he is convinced should be with him. And the creep keeps creeping. Sean then gets a hold of Anne and Dr. Barnes' daughter, Taylor. 
Van Der Beek delivers a particularly villainous performance in the interrogation room as he tells Anne that Taylor is dead while they slow dance.
James Van Der Beek took himself too seriously in the past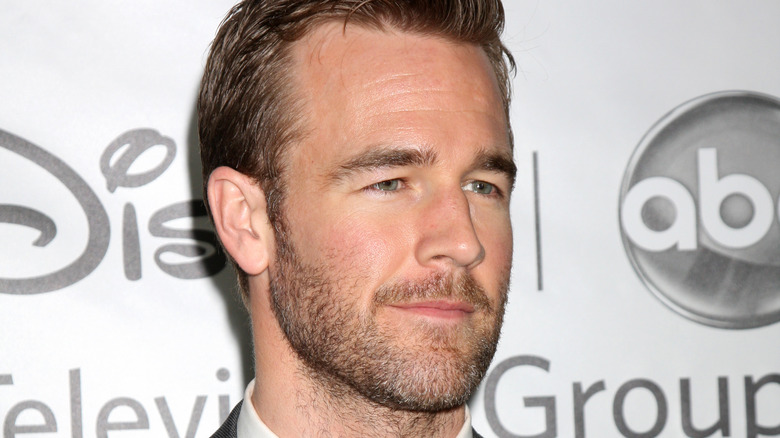 Joe Seer/Shutterstock
It's been years since he was on "Dawson's Creek," but the role is central to James Van Der Beek's career. He even inspired an iconic meme in the role. The "Pose" actor seems to have plenty of fun with the roles he has chosen since. One example would be him playing a version of himself on the short-lived ABC sitcom "Don't Trust the B—- in Apartment 23." 
The role is one he couldn't see himself doing as a younger actor. "I took myself way too seriously. The ego certainly is the biggest obstacle as an artist or performer, so any chance you get to destroy that is really healthy," he told the Los Angeles Times. There are infinite examples on the internet of the "Varsity Blues" actor no longer taking himself too seriously. Check out "What Would Diplo Do?" or Vandermemes, for instance.
One thing Van Der Beek does seem to take seriously is his family. Back in November 2021, he and his wife Kimberly welcomed their sixth child into the world (via People). The family of eight recently left LA for bigger spaces in Austin, Texas. Van Der Beek is also currently the voice of Boris, the main character's dad, in the Disney Junior animated series, "Vampirina" (via IMDb). With six children of his own, this seems like a safe choice if he wants any of them to watch his work.