Another Royal Tour Is Being Met With Controversy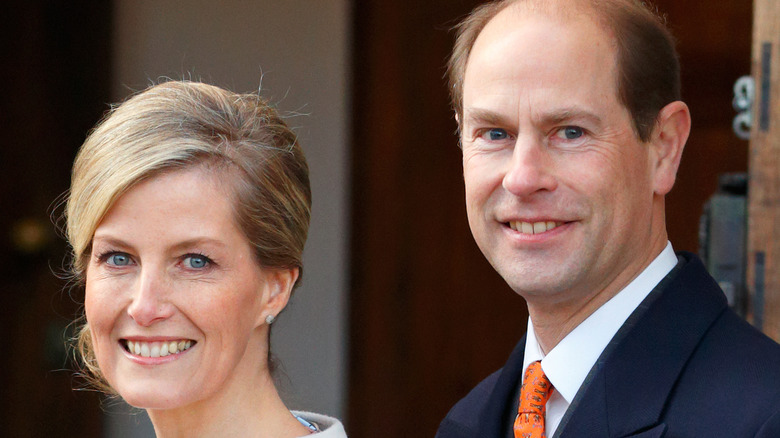 Max Mumby/indigo/Getty Images
For the British royal family, conducting a successful royal tour is paramount to upholding their reputation. These tours simultaneously present countries with the opportunity to increase tourism, which is one of the foundational benefits of the agreements existing between the royal family and Commonwealth governments (per Metro U.K.). While the premise of the royal tour is a positive one, the execution of these events isn't always fruitful. Prince William and Kate Middleton found that out the hard way during their recent trip to the Caribbean, as their royal tour became messier and messier as the days progressed.
William and Kate were met with protests during their trip to Jamaica, as locals called for slavery reparations from the United Kingdom (per the Independent). The Duke and Duchess of Cambridge reportedly felt as though changes needed to be made for future royal tours to Commonwealth Nations following the extensive backlash they experienced during this series of events (via Us Weekly). The exact changes have yet to be revealed, though a presumed undertaking may take place in the upcoming months (per CBC).
Though the Cambridges faced difficulties in the Caribbean, Princess Anne was well received during her royal tour to Australia in mid-April, which seemingly alluded to more prosperous occasions for the family moving forward. However, another royal tour is being met with controversy once again, as Prince Edward and his wife Sophie, Countess of Wessex, travel to the Caribbean.
The Earl and Countess of Wessex experienced an unexpected change to their royal tour schedule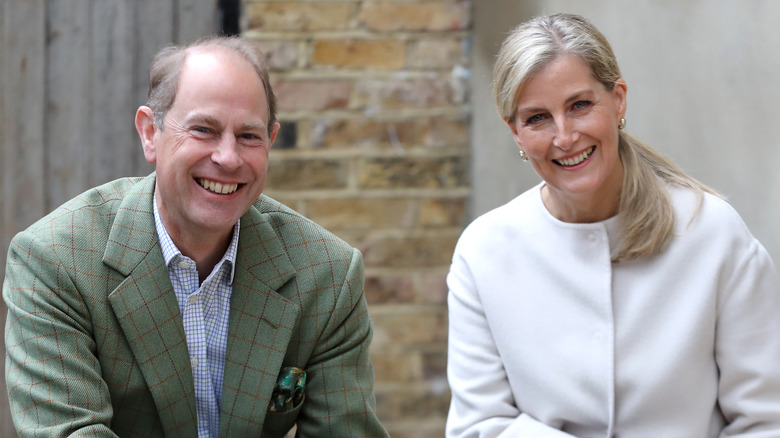 Chris Jackson/Getty Images
Prince Edward and his wife, Sophie, the Countess of Wessex, are set to embark on a royal tour of the Caribbean in celebration of Queen Elizabeth II's Platinum Jubilee. Edward and Sophie are reportedly scheduled to make appearances in Barbuda, Saint Vincent and the Grenadines, Saint Lucia, and Antigua during this tour of Commonwealth Nations (per People). However, Grenada was dropped from the Earl and Countess of Wessex's tour schedule just prior to their departure from the United Kingdom.
Buckingham Palace released an official statement about the change, stating, "In consultation with the Government of Grenada and on the advice of the Governor General, The Earl and Countess of Wessex's visit to Grenada has been postponed," (via People). Though the Palace failed to elaborate on an exact reason for the postponement, Evening Standard reported that the decision may have come directly from Grenada's government.
Royal tours are elaborately planned between the royal family and government officials — the Evening Standard surmises that the Government of Grenada may not have been satisfied with the length of time granted by Edward and Sophie during this visit. As such, the outlet believes that the government may have called to postpone the meeting until a more favorable arrangement could be made.