Jane Seymour Names The Roles That Best Prepared Her For Harry Wild - Exclusive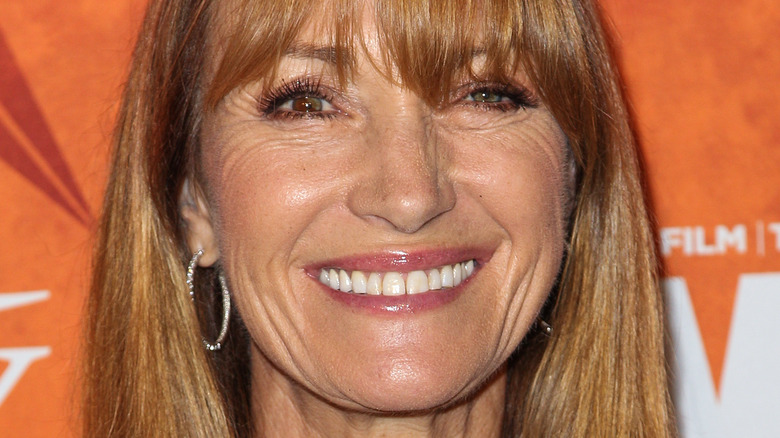 Press Line Photos/Shutterstock
For Jane Seymour, taking on a new project is just another day at the office. In fact, this is why Seymour's career is so exciting. Her star has risen higher and higher from her roles in projects like "Dr. Quinn, Medicine Woman" and "Wedding Crashers," and she's showing an entirely new side of herself in her new show, "Harry Wild," on Acorn TV (via IMDb). 
In this thrilling, comedic mystery series, Seymour portrays the eponymous Harry, short for Harriet, a retired English literature professor who wants to find the thrills in the real world just as she always has in novels and other literary texts. Luckily for her, Harry's son is a detective, and she snoops her way into one of his cases, much to his dismay. Then, she sets out to solve a case in which she shouldn't have any involvement, and in the meantime, she creates some interesting tension with her son. 
At the end of the day, "Harry Wild" perfectly blends comedy with the series' mystery storyline, and Seymour proves once more that she can thrive in any role given to her (though certainly, no one would believe otherwise). In fact, in an exclusive interview with The List, the "Live and Let Die" star not only told us how her comedy work affects her serious roles but also revealed the past roles that best prepared her to play Harry.
Jane Seymour credits her success to many projects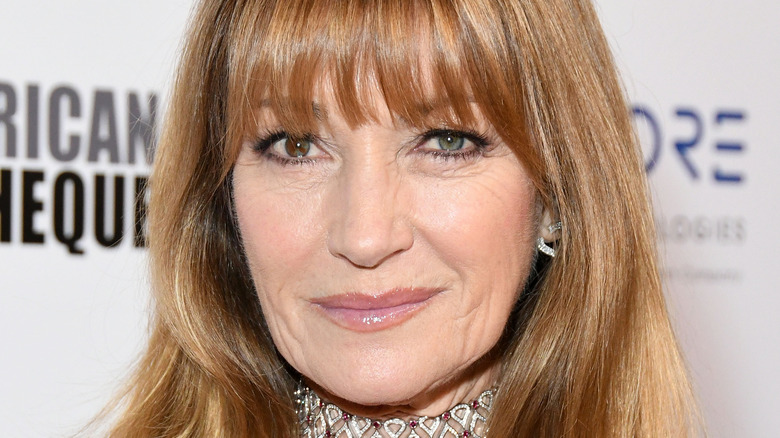 Quinn Jeffrey/Shutterstock
Jane Seymour's stunning net worth has accumulated nicely due to her diligent and diverse work over her decades-long career, and these roles have also helped prepare her for her newer ones, including her time as Harriet "Harry" Wild on Acorn TV's "Harry Wild." In fact, when asked which roles best prepared her for the new mystery series, Seymour named several.
"'War and Remembrance,' I dove very deep into that. It was a very hard, heart wrenching, difficult shoot, nine months," Seymour told us, though she didn't stop there. "'East of Eden' was an amazing role. I played [Cathy Ames] from 13 to [her] late 50s ... How can you not hone your skills with that?"
To this day, Seymour remains known for "Dr. Quinn, Medicine Woman," which ran from 1993 to 1998, and it's clear how much it's impacted her, too. "[Another role was] 'Dr. Quinn,' because it was great material, but my God, to get up every day and do nine, ten pages of that outside, literally if it was frost on the ground or it was a hundred and something degrees, or we had rattlesnakes, or we had mountain lions or we had fires, it all happened there," she explained. "It was pretty amazing."
Other roles offered intrigue for different reasons. "I played Marie Antoinette in 'The French Revolution,'" she told us. "[For] 'Wedding Crashers,' the challenge was, why am I the only woman in the [film] who is actually naked? What went wrong here? Why am I at this age and they have body doubles?" Now, fans can look to "Harry Wild" to see Seymour's culmination of talent and experience.
Acorn TV's "Harry Wild" premiered on April 4, with new episodes airing weekly thereafter.