Here's What Michelle Visage And Adore Delano's Relationship Is Like Today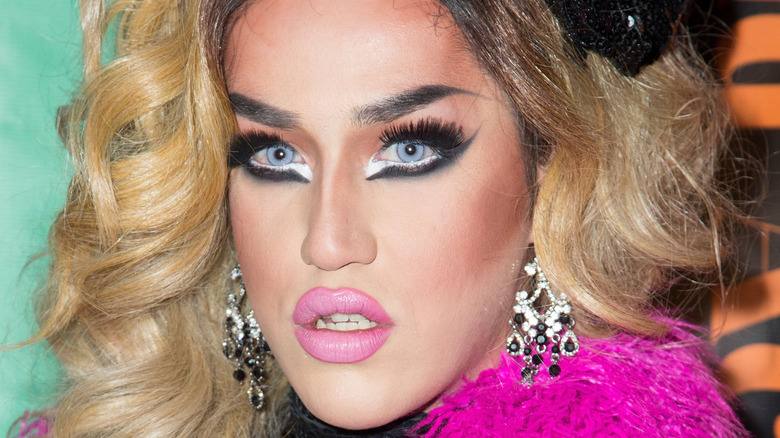 Vincent Sandoval/Getty Images
Competing on "RuPaul's Drag Race" is life-changing for drag queens looking to make their mark on the world. However, not everybody looks back on their time on the hit reality show with affection. 
There are plenty of incredibly popular queens who refuse to compete again. Some of them are even fan favorites. In fact, the real reason Adore Delano wouldn't return to "Drag Race" might surprise you, since the Season 6 star actually competed a second time before ultimately deciding it wasn't for her. 
In an interview with Bianca Del Rio, who won Adore's season, for Gay Times, the proud Azusa native explained it's an entirely different show than the one in which the two of them originally took part.
"I wouldn't be comfortable at all," Adore explained, referencing the difficult experience she had participating on "All Stars 2." As longtime "Drag Race" fans will be aware, a major part of why Adore walked off the show was her treatment at the hands of notoriously tough judge Michelle Visage.
But, years on from their conflict, have Adore and Visage managed to bury the hatchet? 
Michelle Visage was partly to blame for Adore Delano's All Stars exit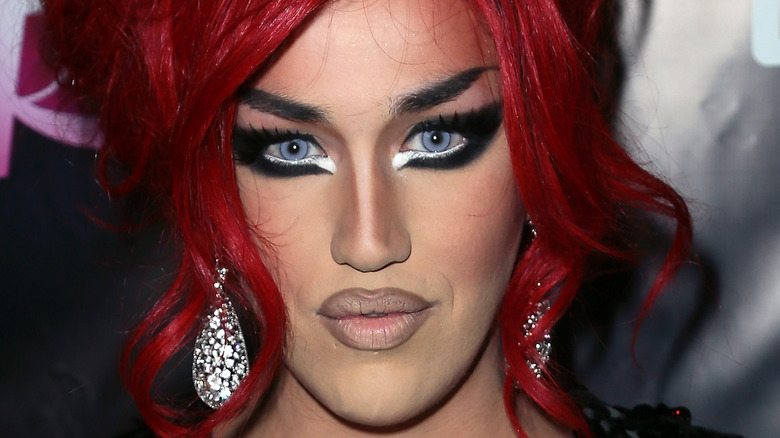 David Livingston/Getty Images
As CheatSheet notes, Adore Delano was a major fan favorite when she first popped up on "Drag Race," charming us all by constantly declaring, "Party!" in response to, well, whatever anybody else said.
Naturally, "All Stars" came calling, but, when Adore showed up to compete in the second season, which was ultimately won by Alaska, she was brought down to earth in a big way. Adore received what she felt were unfairly harsh critiques from regular judge Michelle Visage and guest judge Raven-Symoné. 
Reasoning that she wasn't mentally or emotionally prepared for it, particularly after carving out a friendship with Visage on the road, Adore opted to leave the competition. Per EW, in a follow-up Periscope session, the "Drag Race" alum acknowledged it was Raven-Symoné's comments that hurt more than Visage's.
As a result, the real reason Adore Delano dropped out of "RPDR All Stars" had more to do with protecting herself than anything else, though she notably stands by her decision. 
Are Michelle Visage and Adore Delano friends now?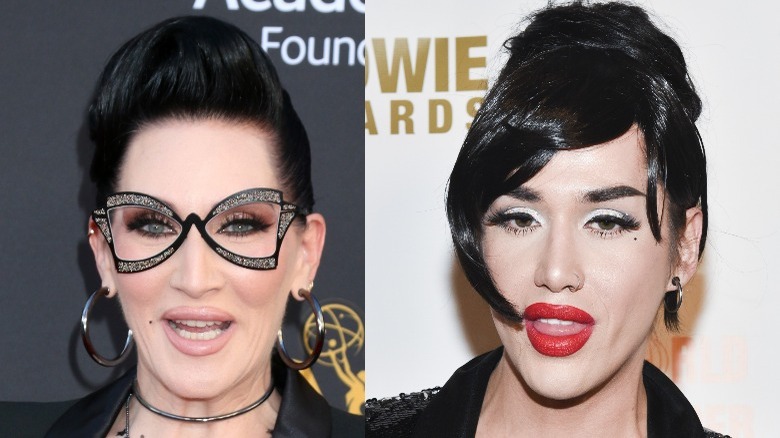 Rodin Eckenroth/Getty; Kathy Hutchins/Shutterstock
Michelle Visage took a lot of heat from fans over her comments to Adore Delano on "All Stars 2," even though the judge did try to convince her not to go home. 
In an interview with HuffPost, Visage admitted she was initially shocked when Adore decided to peace out of the competition. "I understand her choice, because if she didn't want to be there, why should she stay there? If I didn't want to be there, I would have left too."
The "Drag Race" host doesn't regret her comments, arguing she expected more from Adore, particularly on an "All Stars" season. Visage pointed out there was plenty of positive reinforcement that wasn't included in the final edit, either.
"My apology was because I love her, and I didn't want her to think that it was something that it wasn't," Visage clarified. She also noted, for the record, that the two are good friends IRL. In fact, Adore wasn't impressed with the amount of hate Visage received when the show aired. The two were even texting each other at the time, solidifying their close bond. 
Adore remains adamant about never returning to "Drag Race," telling Vice that she realized early on that the show is still, essentially, a pageant and had to get out of there immediately as a result. Still, at least there's no bad blood between her and Visage.