Kris Jenner Finds Herself In Hot Water Over Treatment Of An Employee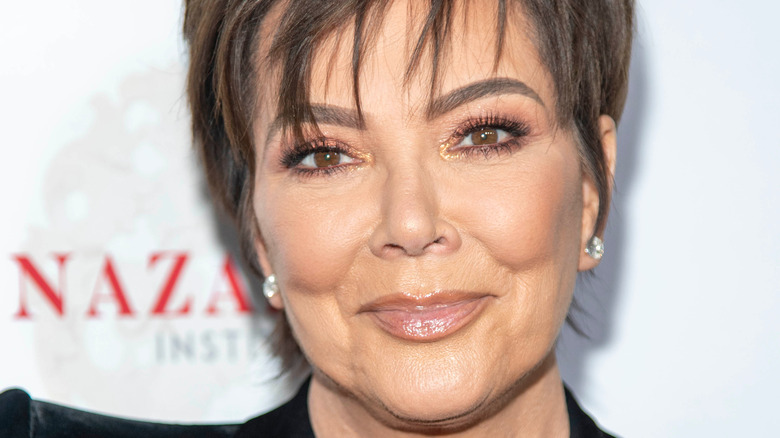 Eugene Powers/Shutterstock
Kris Jenner is seemingly putting her foot in her mouth a lot lately. Just last week, the Kardashian family matriarch had fans seeing red over alleged texts she sent producers of the show "Rob & Chyna," in which the star insulted Blac Chyna with racially-insensitive comments. Now, viewers who tuned in for the second episode of the new Hulu reality show "The Kardashians" are calling out Jenner for treating a driver in an eyebrow-raising way.
The moment that has fans seeing red yet again involves Jenner rudely addressing the driver while sitting in a car with Khloé (via BuzzFeed). The 66-year-old wants to have a private conversation with her daughter and asks the driver to leave them. We hear Jenner ask the mom of one if the driver rolled up the window. Then, the momager notices the trunk of the vehicle is still open and that's when her ugly side takes over.
Jenner repeatedly yells at the driver to close the trunk, and as viewers noted, she came across as entitled and rude, so much so that the Good American mogul even seems appalled and calls her mom out. "It's not what you say, it's how you say it," she says after politely requesting that the driver close the trunk.
Twitter condemns Kris Jenner while applauding Khloé Kardashian
Twitter quickly revolted against Kris Jenner when the second episode of "The Kardashians" — which was rumored to temporarily crash Hulu — revealed that the reality star was less-than-lovely to an employee. "Just because you have money doesn't mean you get to forget how to talk to people," chided one person who saw the exchange.
Someone else who said they just watched the episode tweeted, "Kris Jenner yelling at the car driver to close the trunk, very rudely...her privilege just jumped out that behavior is so yucky, to talk to someone like they're beneath you...so cringe!"
Countless Twitter users called Jenner's behavior rude, with a fan even claiming she's the rudest celebrity of 2022, while one in particular said the family matriarch acted like she was a "queen" and the driver was a "peasant." Meanwhile, just as many fans were impressed that Khloé Kardashian treated the employee respectfully and corrected her mom's tone.
At least one skeptical person shared the belief that Jenner planned the encounter as a way to get attention, because she orchestrates every aspect of the reality family's lives.