Is Elon Musk A Bigger Problem For Donald Trump Than He Originally Thought?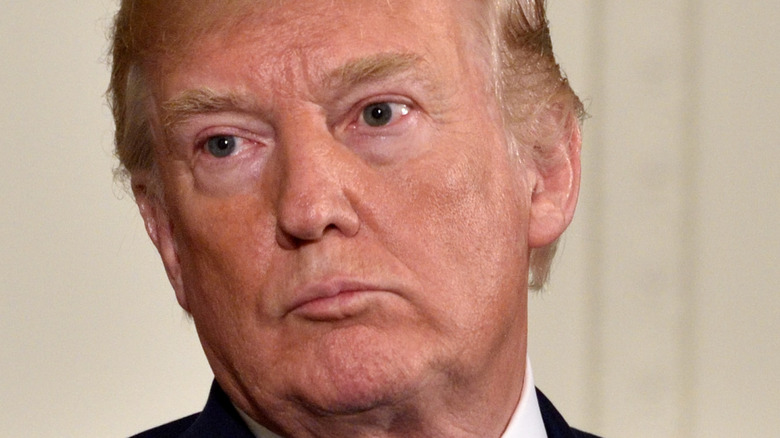 Evan El-Amin/Shutterstock
Tesla founder Elon Musk is no stranger to making headlines. However, his recent adventure has been catching the media by storm. While he has several business ventures, many of which you might not even know of, Musk made his next move public.
Musk, fed up with what he believes is censorship on the social media platform Twitter, decided to make a bid at buying the tech giant. According to The New York Times, the company is nearing an agreement with the billionaire, who has offered to provide large sums in financial backing.
Fans of Musk were quick to applaud this idea, hoping that the new owner would be able to allow former President Donald Trump, who had his Twitter account permanently banned from the platform following the January 6th riots at the Capitol, back on Twitter (per The Daily Beast). However, it seems Musk may be more of a rival for Trump than an ally when it comes to social media presence.
Musk moving to Twitter might be new competition for Trump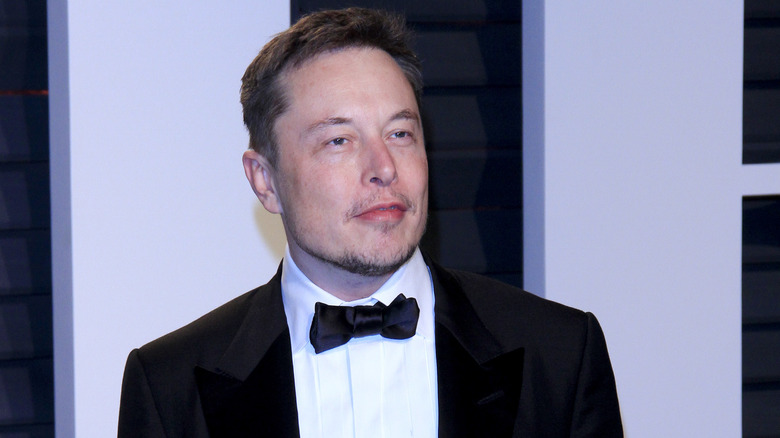 Kathy Hutchins/Shutterstock
Elon Musk making an offer on Twitter had fans of former President Donald Trump delighted, but it seems that there may be conflict in the situation now. According to The New York Times, following the unsuccessful launch of Trump's own social media platform, Truth Media, Musk's move to Twitter may make them rivals rather than allies.
With Musk taking over Twitter, Truth Media could lose a bulk of its already small clientele. The billionaire's reasoning for buying the platform is to allow more free speech, the backbone on which Truth Media has been founded. If Twitter allows more right-leaning content on their platform with Musk onboard, Trump's social media platform could disintegrate.
However, as Bloomberg reports, there is still hope for many Trump fans that he will be allowed back on Twitter following Musk's involvement. The question will be whether Trump will want to, given that the new owner could be competition for his own social media site.