Here's Who Joshua Morrow Is Married To In Real Life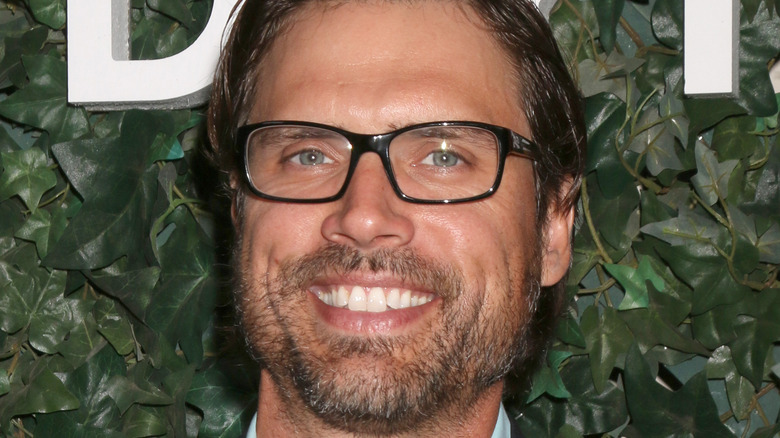 Kathy Hutchins/Shutterstock
Nick Newman is a single man on "The Young and the Restless" as of this writing, and that typically doesn't suit him well. After all, he frequently has a woman by his side. In fact, Nick enjoys being married so much that he wed Sharon Collins (Sharon Case) soon after the two of them graduated high school. 
They stayed together for over a decade, which is a big deal for a soap opera couple (via Soaps In Depth). In 2022, it even looks like Nick and Sharon may get together again now that her husband, Rey Rosales (Jordi Vilasuso), was killed in a car crash (via Soaps.com).
Nick has also been married to Phyllis Summers (Michelle Stafford) and Sage Warner (Kelly Sullivan). Tragically, Sage died after they were barely married a year. While the character has dated around, Joshua Morrow, who plays Nick, is a one-woman man and has been for more than 20 years.
Joshua Morrow is married to Tobe Keeney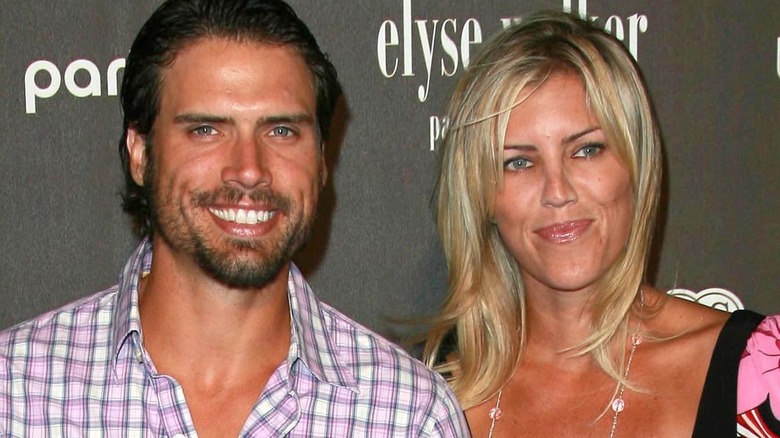 s_bukley/Shutterstock
While Nick Newman has a habit of getting married (like soap opera men are apt to do), Joshua Morrow is a one-woman man. He wed Tobe Keeney on August 4, 2001, according to Soaps In Depth. Nick's last attempt at re-marrying Sharon in 2018 ended with her dumping him at the altar when she learned he slept with Phyllis (via Soaps.com), but Morrow has nothing but good memories of his one and only wedding.
"[It was a] beautiful day up at the Bacar in Santa Barbara," he told Soaps In Depth. "You throw around 'unforgettable day' quite often, but that truly was. My wife arranged that entire wedding, did it all herself. I've never seen her look more beautiful, more ethereal. She looked like an angel coming towards me as she came around the corner. It was just a magical day."
Will Nick ever have another day like that on-screen? Many fans still want to see Nick and Sharon together and maybe they will get it right next time around.
Joshua Morrow and wife are raising a big family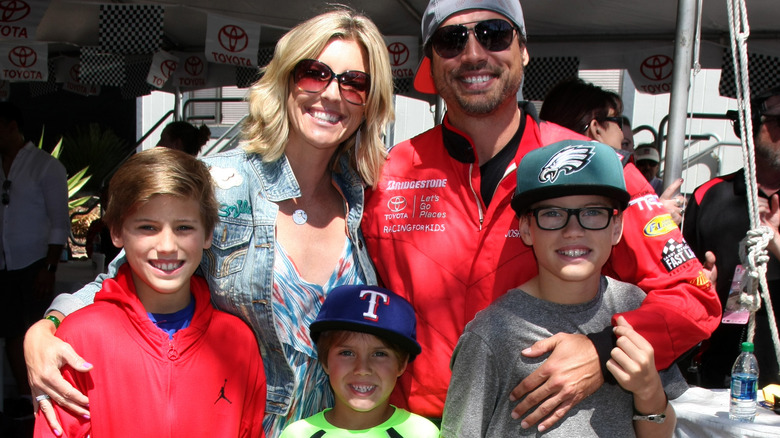 Kathy Hutchins/Shutterstock
Nick and Sharon raised multiple children together; Joshua Morrow and his wife of over 20 years Tobe Keeney are also raising several kids. They are parents to Cooper, Crew, Cash, and Charlie Jo.
"My beautiful wife has given me the four coolest children that I could ever have asked for," Morrow said (via Soaps in Depth). It's been a great run!"
The youngest of those children turned out to be the little girl the couple longed for after three boys. Perhaps Nick has even taught Morrow a thing or two about raising a teenage girl. After all, both he and Sharon had issues with their teenage daughter, Faith Newman (then played by Alyvia Alyn Lind), drinking and driving in 2021 (via Soaps.com). It tuns our Morrow definitely plans to be overprotective.
"She's not going to be allowed to date," Morrow told Soaps in Depth. "This is going to be the Fort Knox of daddyhood. In fact, it's going to have to be a super hero. No one else need apply because it's not gonna happen!"