Shanna Moakler Opens Up About Co-Parenting With Travis Barker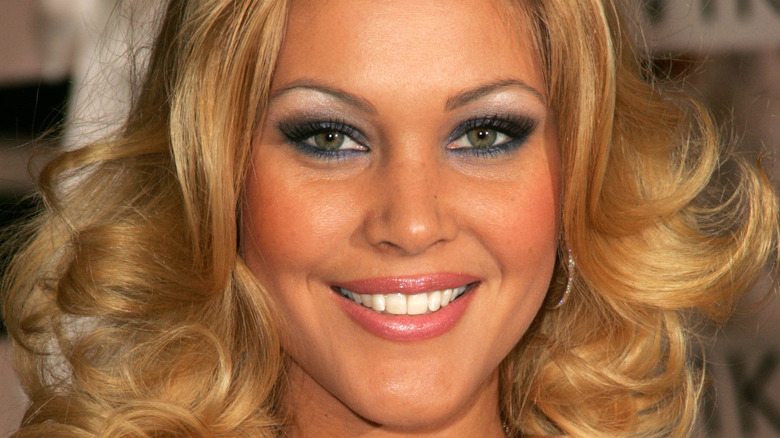 s_bukley/Shutterstock
When Kourtney Kardashian and Travis Barker first went public with their romance, Shanna Moakler had plenty to say about it. As Cosmopolitan reported at the time, the actor threw major shade on social media, particularly when it came to the new couple's OTT PDA. From liking a comment about how the punk rocker had "downgraded" to sharing a meme about pitying the people "dating your ex," it was clear how Moakler felt about the unlikely pairing. Moreover, when fans wondered why she wasn't oversharing about her own partner, Matthew Rondeau, the former model clarified, "Unlike some people my relationship status isn't based on social media posting... I'm happy on life not on IG..."
Moakler and Barker were married from 2004 to 2008 and even appeared on a reality show together, "Meet the Barkers." In a follow-up interview with People, the Blink 182 drummer's ex made it clear she's totally over him. However, Moakler admitted, "Do I think some of the PDA that he's doing with her is weird? [Yes]." She took particular issue with the couple bonding over cult classic "True Romance," which was the theme of Barker and Moakler's wedding, as well as the inspiration for their daughter's name. Regardless, she wished them all the best. Her attitude to Barker's new relationship caused issues elsewhere, though. Moakler and her kids endured some tough times as a result.
Thankfully, everything seems to have settled down now, clearing the way for the exes to focus on being good parents.
Shanna Moakler and Travis Barker are in a good place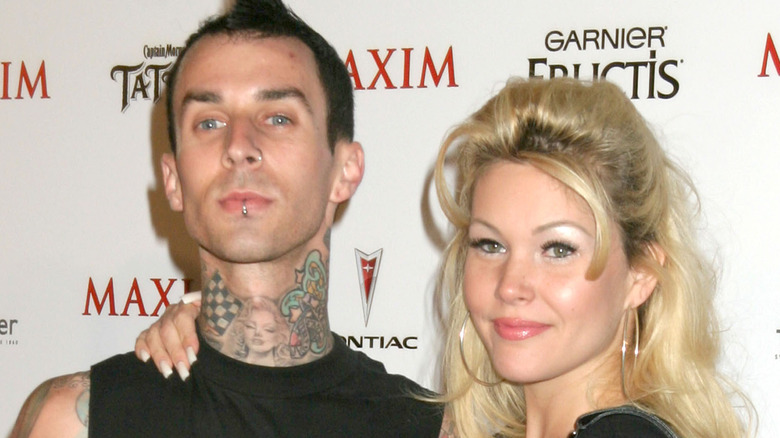 carrie-nelson/Shutterstock
Shanna Moakler wants to make it clear there's no bad blood between her and baby daddy Travis Barker. "We're co-parenting really great right now," the former model told Us Weekly. Moakler added, "We're getting along ...I'm happy for that." She and the Blink 182 drummer share two children: 18-year-old Landon and 16-year-old Alabama. Moreover, the former pageant queen took responsibility for speaking out of turn about her ex's fiancé, Kourtney Kardashian, whom Moakler previously accused of causing problems with their children. 
"At one point in time, [his relationship] did affect my relationship with my kids, but my kids and I are in an amazing place. We have a great relationship with one another. ...I've been a very active mother for the last two decades. My kids and I are in a great headspace," she explained. Following Kardashian and Barker's huge relationship news, about casually tying the knot in Las Vegas, Moakler notably shared a congratulatory statement with People, wishing them the best of luck in their future together. 
She previously told the outlet, "As long as [Kardashian's] good to my children, that's truly all I really care about. My kids seem to really like her and her family, so that's key." Moakler also informed Entertainment Tonight that she and Barker were focused on getting along and co-parenting their kids above all else, reiterating, "Travis and I haven't been together for almost a decade."