The Truth About What's Going On With Shanna Moakler And Her Kids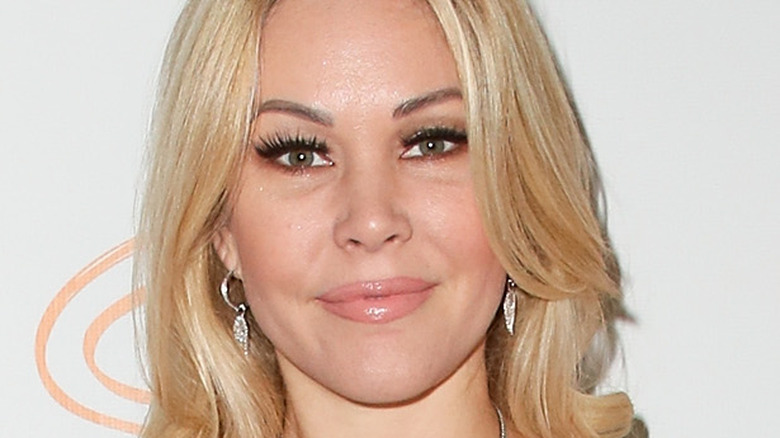 David Livingston/Getty Images
Shanna Moakler can't seem to catch a break. The ex-wife of Travis Barker, and mother of his children, previously called out the Blink-182 rocker for his over the top PDA moments with new girlfriend Kourtney Kardashian, only to walk back her comments by claiming they were all in good fun (via People). The former Playboy model has been fielding near-constant negativity from Kardashian superfans who believe she's jealous of her ex's new relationship. Now, her kids are taking shots at Moakler too. As Life & Style reports, her 17-year-old son Landon and 15-year-old daughter Alabama have been all over social media, allegedly trying to set the record straight about who their mother really is.
It all started May 11, when Alabama seemingly called out Moakler in a TikTok video. Her brother subsequently revealed to a fan, also on TikTok, that the kids have never been close with their mother. On May 15, Alabama reiterated that the former reality star hasn't been a major component in their lives, requesting, "Can you guys stop painting her out to be an amazing mom?" A follow-up TikTok video referred to cutting family off because they do you "dirtiest." Landon also schooled a fan claiming on Instagram he needed to respect his mom, stating, "I'm actually very grateful for my dad because he's been there for me like no one else." Unsurprisingly, Moakler has plenty to say in response to her kids' damning claims.
The dedicated mother takes exception to her children's claims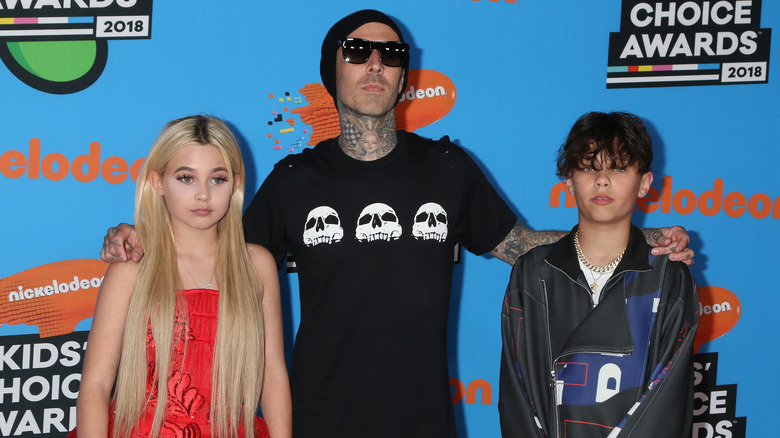 Shutterstock
As Us Weekly reports, Shanna Moakler responded to her children by dismissing their claims as, "Completely rediculous [sic]" in an Instagram comment. The model shares Alabama and Landon with ex Travis Barker, whom both kids are claiming is more of a parent to them than she ever was. As Life & Style magazine advised in early April, Moakler previously tackled why her kids supposedly spend more time at Barker's house than hers during an Instagram Q&A session with fans. "Because he lives behind two gates, has a mega mansion and is cooler than me," she quipped. The Playboy model also took the opportunity to confirm they "have shared custody" but continue to enjoy a good relationship.
She admitted to People it took the former couple a while to figure out their co-parenting dynamic, admitting it was difficult to learn how "to separate our personal lives and our memories and feelings towards one another." Moakler acknowledged it didn't happen right away. The model also gushed about her special relationships with each of her children, describing Landon as "my crazy young guy," and Alabama as "this wild, crazy extrovert [who] is just very true to herself." Overall, the dedicated mother enthused, "I'm really proud of the young little souls that they are." Hopefully, the estranged family can get things back on track soon, particularly as Kourtney Kardashian continues to be a presence in their lives.