Questions About Donald Trump's Twitter Account Are Swirling Amid Elon Musk's Takeover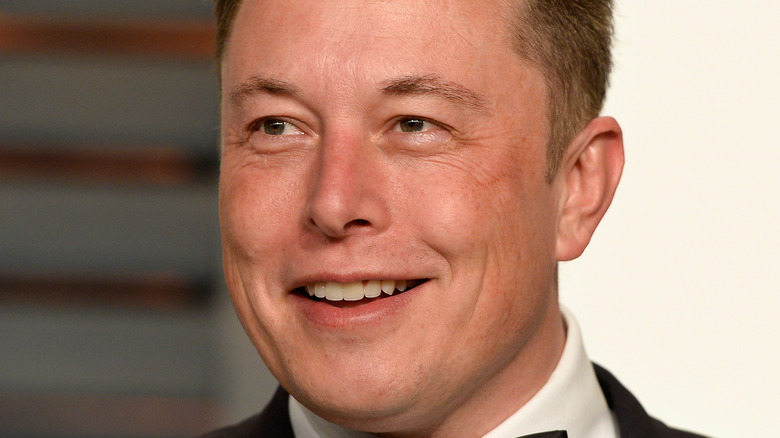 Pascal Le Segretain/Getty Images
Social media is abuzz with the news that tech billionaire Elon Musk has purchased Twitter for a whopping $44 billion. Per BBC News, Musk believes the platform has "tremendous potential." He's focused on, first and foremost, relaxing Twitter's severe content restriction rules as well as cracking down on the proliferation of fake accounts on the site.
In a statement announcing the deal, Musk enthused, "Free speech is the bedrock of a functioning democracy, and Twitter is the digital town square where matters vital to the future of humanity are debated." Forbes' confirmed richest person in the world also promised to enhance user experience on the social media app with mysterious "new features."
As Reuters points out, Musk, a self-described free speech champion, is predominantly concerned with making Twitter's highly-guarded algorithm for prioritizing certain tweets above others public. As a result, conservatives are eager to see more freedom on the app in general, alongside the reinstatement of banned accounts including, most pertinently, that of former president Donald Trump.
There were rumors Twitter was going to allow Trump back on its platform when Musk joined its board, but it didn't happen. Now that the Tesla founder has bought the company outright, is there more of a chance his buddy could be back sooner than later?
Could Trump's Twitter account finally be reinstated?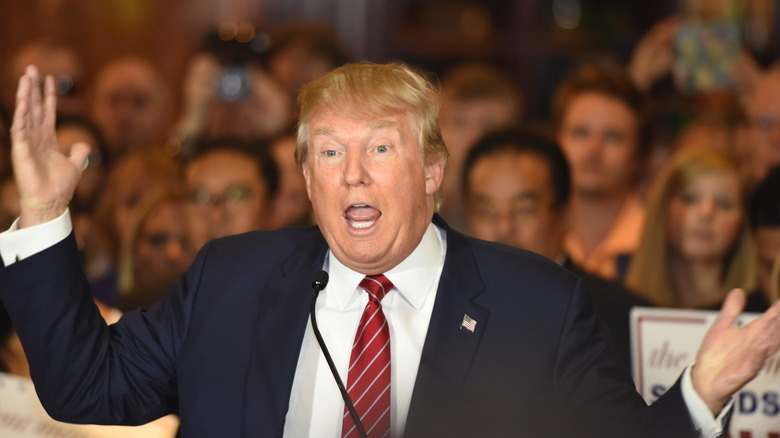 a katz/Shutterstock
Twitter shocked the world with its stunning announcement about Donald Trump's account, banning the controversial politician outright and essentially cutting off his loudspeaker after Trump was accused of inciting the violent Capitol riot. Although the Twitter ban didn't hurt the Trump campaign's fundraising efforts, he struggled to reach followers in the same manner without his account. However, now that Elon Musk has taken over, we might be on the cusp of welcoming the former "Apprentice" host back to the service.
Musk and Trump have a good relationship, but it's worth noting the tech billionaire didn't condemn Twitter for banning the former president. Rather, Musk argued the site shouldn't position itself as "the de facto arbiter of free speech." Despite the fact he's taken over, though, Trump won't be coming back. Fox News confirms the former reality star is focused on his own recently-launched app, TRUTH Social, rather than getting back on Twitter. 
Although Trump reckons his buddy will "make improvements" to the site, he has no plans to return. Moreover, TRUTH Social is allegedly even more popular, with Trump claiming, "We're taking in millions of people, and what we're finding is that the response on TRUTH is much better than being on Twitter." It's worth noting, per the New York Post, stock in TRUTH Social has plummeted since Musk's acquisition of Twitter was made public.