Chariot's Thomas Mann Explains His Approach To Accepting Specific Roles - Exclusive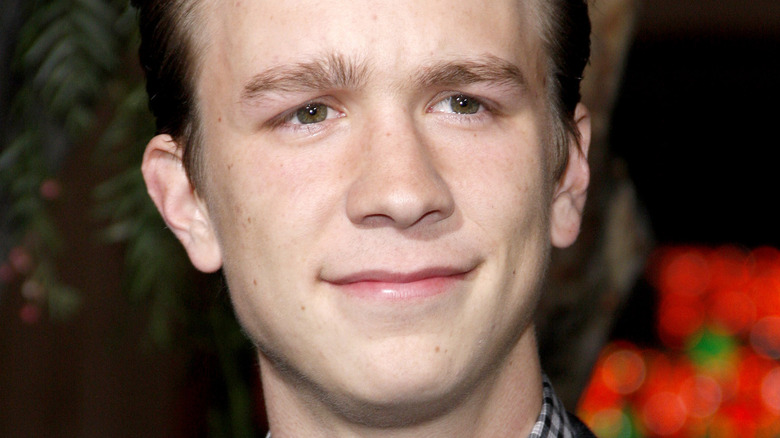 Tinseltown/Shutterstock
Thomas Mann is an actor whose career is extensive for his age — the "Project X" star is just 30 years old — and he continues to delight viewers with his appearances. In fact, he's perhaps one of the actors who you immediately recognize when you see him on the screen, even if you don't know his name. He pops up everywhere, his work spanning projects from "Me and Earl and the Dying Girl" to "Hansel & Gretel: Witch Hunters" to "Amityville: The Awakening," among others (via IMDb).
His list of credits already boasts many different genres that sweep the spectrum of cinema, and Mann isn't done yet. His latest project, director Adam Sigal's "Chariot," sees him playing Harrison Hardy in a psychological thriller that tests him against the clock of fate. "Chariot" compellingly invites viewers into a world that possesses a distinct reincarnation system — one that doesn't let folks remember their previous lives but still allows them to live on in future selves. (Their memories are stored, however.)
Naturally, Harrison becomes the glitch in the system, a problem that John Malkovich's Dr. Karn, who upholds the system, must solve. Harrison is beginning to remember his prior lives, which is made even more pertinent when he meets Rosa Salazar's Maria, a lover from a former life. She intrigues both him and his memories even more.
In an exclusive interview with The List, Mann revealed how "Chariot" tested his philosophies on life as well as named the films and artists that inspired his performance in the film. Interestingly, he also revealed to us how he selects his roles.
Thomas Mann seeks a specific type of role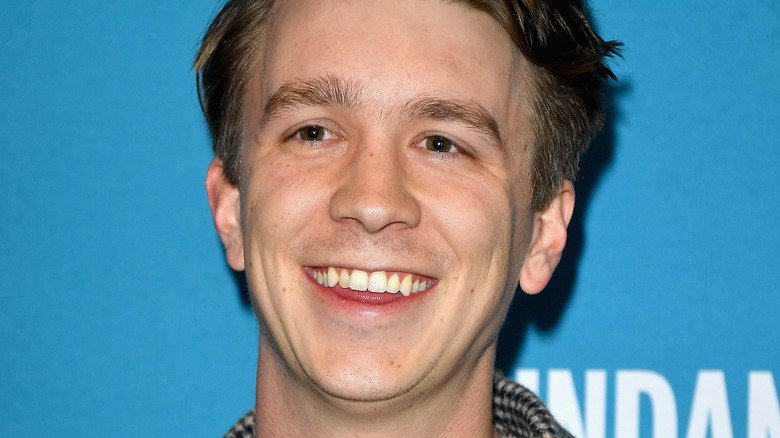 George Pimentel/Getty Images
Now that Thomas Mann has established himself as an actor, the "Halloween Kills" star is allowed more freedom when choosing the roles he'll take on. In fact, he opened up to us about his selection process, noting that one specific type of role always stands out to him — even if it's a general category of work.
"Every time I take a part, I try to find a new version of myself to be," he told us. "I'm not someone who is like, 'Oh, I completely became Harrison.'" This is because Mann wants to remain authentic to himself not only for himself but also for viewers. "It's always a version of me. I'm always trying to be more myself in that way, because when you're doing different characters, it's always going to be an extension of you."
Still, each role allows him to expand his repertoire of skills and experience. "I try to treat it as something new every time so I don't feel like I'm rehashing my old tricks," Mann continued. Some of those roles and projects have particularly helped him hone his craft and prepare for films like "Chariot." "I did a movie called 'Preppie Connection' actually, that was a thriller, not a psychological thriller, about this kid who was smuggling cocaine from Colombia and funneling it back to his New England prep school," he explained.
"That was similar to Harrison in this movie," Mann added. "What I liked about this character is that he was unique." For Mann, then, roles must be unique and tease out a new part of him.
"Chariot" is now playing in select theaters. The film is also available on demand and for digital rental or purchase.