Jameela Jamil Doesn't Hold Back In Her Final Post Before Elon Musk's Twitter Takeover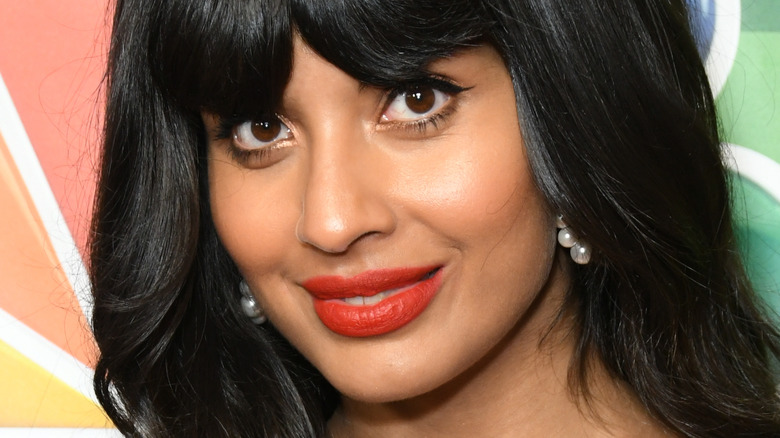 Quinn Jeffrey/Shutterstock
You might know Elon Musk as the founder of Tesla and SpaceX and the world's richest person, per Forbes. You might even know him as the former romantic partner of Grimes. After all, Musk and Grimes also have two children together: X Æ A-12 and Exa Dark Sideræl (via People). You may also known him now as the new owner of Twitter. 
Musk is spending $44 billion — yes, billion with a "b" — to help shift the social media site into the "private" sphere, according to NPR. Upon announcing the sale, according to PR Newswire, Musk said some of his goals for Twitter include "making the algorithms open source to increase trust, defeating the spam bots, and authenticating all humans." What that will actually look like, it's hard to say at this point, but some think that, with relaxed rules on Twitter, it will result in more trolling and bots, per NPR.
One person who is not happy to hear of the takeover is actor Jameela Jamil. In response to the news, Jamil posted what she said would be her last tweet.
Jameela Jamil thinks this Twitter takeover will increase abuse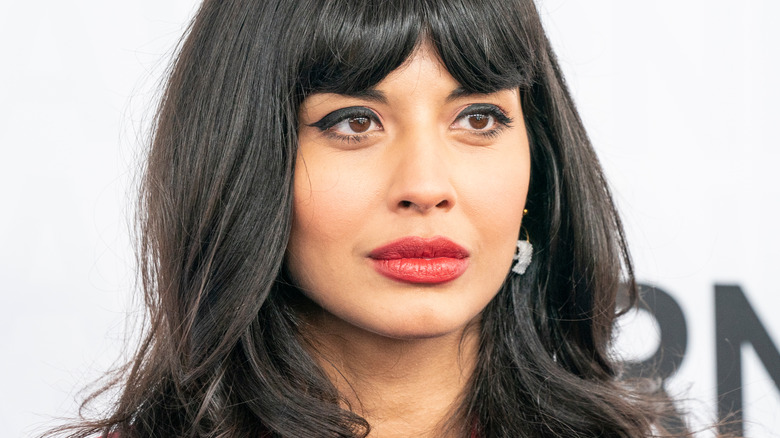 lev radin/Shutterstock
Jameela Jamil posted some cute pictures of her holding her dog, Barold, but she also said it was her last tweet because Elon Musk bought Twitter. In fact, she tweeted, "I fear this free speech bid is going to help this hell platform reach its final form of totally lawless hate, bigotry, and misogyny. Best of luck." The "The Good Place" actor has previously been vocal about the damage that social media can do, particularly for women. On the matter, she previously told Harper's Bazaar, "I think we underestimate the damage that photo editing can cause."
Jamil also created the I Weigh Community and podcast, which, according to its website, was created to be a safe space for people to share ideas and "mobilize activism." One of its major accomplishments has been helping Instagram and Facebook update policies to help prevent minors from seeing diet and detox merchandise. There's no update or response to the Musk takeover on the I Weigh Twitter feed, though, at the time of writing.
As it turns out, Musk isn't thrilled with people's upset about his purchase. Musk, not in a direct response to Jamil, tweeted, "The extreme antibody reaction from those who fear free speech says it all." Meanwhile, Amnesty International noted that Twitter can be a toxic platform for women, and Twitter co-founder Jack Dorsey has previously acknowledged that the platform needed to do more to address abuse and harassment, per ABC News. Now, might Musk have Twitter staff worried following his purchase?