Dirty Dancing's Jennifer Grey Dishes On What It Was Like To Date Johnny Depp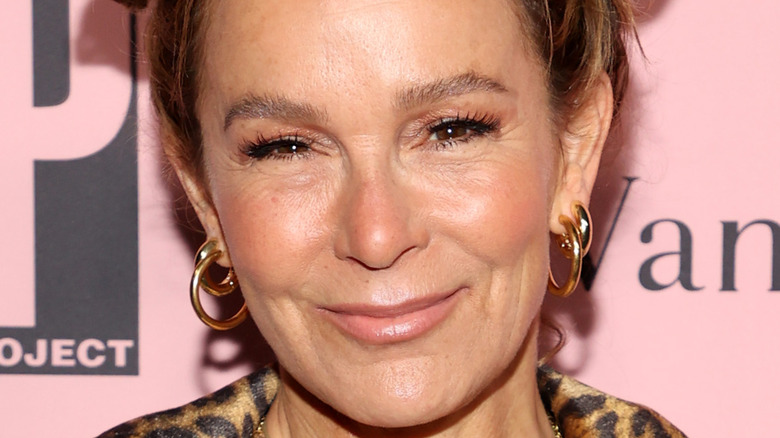 Amy Sussman/Getty Images
We may receive a commission on purchases made from links.
Jennifer Grey became a household name through her role as Frances "Baby" Houseman, the star of "Dirty Dancing." The coming-of-age film showed Grey as an awkward high schooler who learns about love, loyalty, and choreography during a 1963 summer at a Catskills resort. Offscreen, however, Grey didn't exactly resemble her innocent character. Her new book, "Out of the Corner: A Memoir," is a no holds barred look at her life, loves, and journey to find herself — a journey very different from Baby's. 
As Grey explains in an exclusive interview with People, growing up as the daughter of "Cabaret" star Joel Grey and actress Jo Wilder gave her access to the glamorous New York party scene of the '70s. At 16, rebelling against her parents' good girl expectations, Grey was hanging out at hot spots like Studio 54 and the Andy Warhol-owned The Factory. "[T]here was lots of drugs and drinking. All the time," Grey recalls. She also felt pressured to get a nose job, which she was told would make her more marketable as an actress. Instead, she became unrecognizable even to fans.
Unlike Baby, who discovers love for the first time with dance instructor Johnny (played by the late Patrick Swayze), Grey has a colorful dating history, starting with an older boyfriend in high school. "I never dated a teenager in my life," she told People. However, one of her past boyfriends was a very famous Johnny — and Grey has some choice words to say about him.
Jennifer Grey had a smoldering relationship with Johnny Depp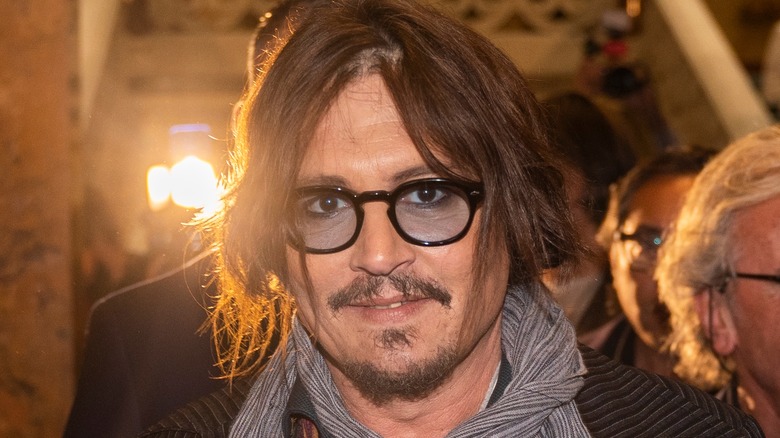 Jakov Simovic/Shutterstock
Jennifer Grey is just as candid about her past romantic history as she is about other areas of her life. For a time, she had a relationship with her "Ferris Bueller's Day Off" costar Matthew Broderick, about which she says, "I learned so many things about myself" (per People). "[H]e was just this genius, smart, funny, cute." But one defining and life-changing moment of their relationship occurred during a trip to Ireland in which they were involved in a car crash that killed two people. "It was a pure and simple accident that was tragic," Grey says, adding that it left trauma on all involved.
Grey was also involved with Johnny Depp, a short but passionate romance that she describes as "a f***ing bonfire. It was literally like, 'Are you f***ing kidding me? A... I've never seen a guy like this. And energetically, what it was like being with him, it was like, 'Oh, I'm being totally, totally compensated for the s*** I just went through.'" The two were reportedly even engaged, according to ET Online, but they broke up before they had a chance to exchange vows. Surprisingly, Grey not only never dated her "Dirty Dancing" costar Patrick Swayze, but the two didn't get along well offscreen. Still, she said, that tension translated into onscreen chemistry. 
Currently, Grey is divorced and in what she calls "the best half" of her life. As she told People, "I just wanna feel who I am now."
Two of Depp's former partners have spoken out in support of the actor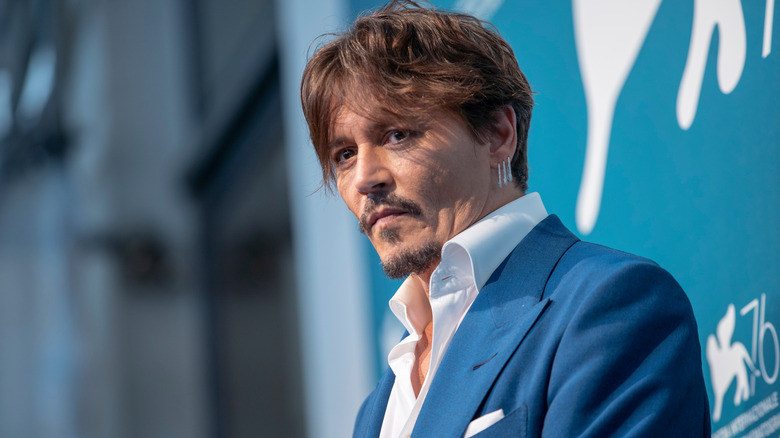 Denis Makarenko/Shutterstock
While Jennifer Grey may be happily single and living her best life, Johnny Depp is currently in the midst of a heavily publicized defamation trial with his ex-wife and "Aquaman" actress, Amber Heard. Depp is trying to clear his name after accusations of domestic abuse were brought against the "Pirates of the Caribbean" actor from Heard in a 2018 Washington Post op-ed. In the story, Heard claimed that she had become a figure of domestic abuse after her relationship with the actor. Now, Depp is trying to prove that Heard's words negatively impacted his acting career.
In 2020, Depp went through a similar trial against the U.K. tabloid, The Sun, after they reported the actor was a "wife-beater," according to People. At the time, two of Depp's exes, Winona Ryder and Vanessa Paradis, came to his defense. Ryder said in her witness statement to the court, "The idea that he is an incredibly violent person is the farthest thing from the Johnny I knew and loved." She also admitted, "I cannot wrap my head around these accusations." Paradis had similar sentiments in her statement to the court, saying, "Through all these years I've known Johnny to be a kind, attentive, generous and non-violent person and father."
While Grey mentioned her past relationship with Depp in her new memoir, the actress has not said anything about Depp's current trial. It could be that while their relationship was passionate, Grey doesn't feel comfortable commenting on the situation as opposed to Ryder and Paradis, who were both in longterm relationships with him. Either way, it'll be interesting to read more about Grey and Depp's relationship in her book.