The Unpredictable Way Thomas Markle Just Compared Himself To Prince Charles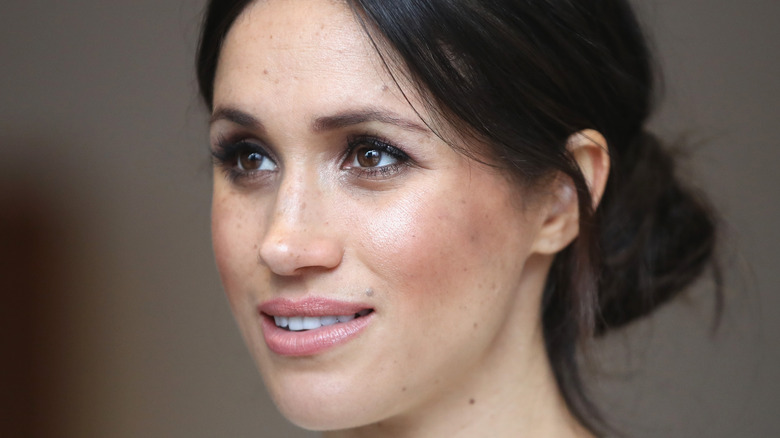 Chris Jackson/Getty Images
Meghan Markle's dad, Thomas Markle, has made it clear many times over that he and his famous daughter are not on good terms. As The Sun details, during her explosive interview with Oprah Winfrey, the former actor shared how her father really crossed the line when he lied to her about selling stories to the British tabloids. The two haven't spoken for years — Thomas was unable to attend his daughter's wedding to Prince Harry as he was recovering from heart surgery at the time.
However, as The Independent notes, at one point Thomas was publicly advising Harry to call off the wedding completely, warning the prince about his daughter's controlling nature. Thomas later apologized during an appearance on "Big Brother VIP," penning an emotional letter to Meghan in which he took responsibility for his past behavior and pledged to do better in the future. According to the former "Suits" star's father, the fame went to his head and he couldn't handle it.
And yet, Thomas continues to court controversy by sitting down to do interviews with various news organizations, where he repeatedly makes comments about Meghan and Harry. His latest comments about Prince Charles, during one such chat, have left fans scratching their heads.
Thomas Markle believes he and Prince Charles have something crucial in common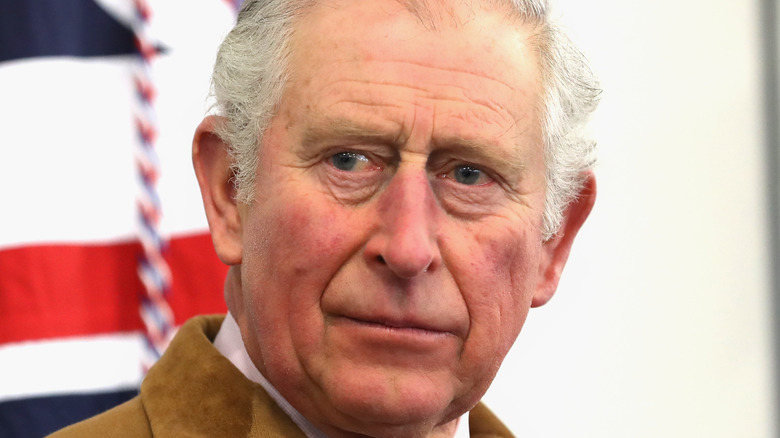 Chris Jackson/Getty Images
Thomas Markle is raising eyebrows over his latest outlandish claims. During a recent appearance on GB News (via YouTube), Meghan Markle's estranged father expressed his desire to meet with Prince Charles during his upcoming visit to the U.K. Thomas reckons the two men would have plenty to talk about since, first and foremost, the Prince of Wales walked his daughter down the aisle. And secondly, as Thomas sees it, they have "both been ghosted by our children."
Despite repeatedly, and very publicly, criticizing his daughter and her husband, Thomas remains hopeful their relationship can be mended. He's planning to travel to Britain in June, for the queen's Platinum Jubilee celebrations, at which time Thomas also hopes to meet his grandchildren, Archie and Lilibet, for the first time. "I'm looking forward to it," he said. Thomas went on to explain, "I'm going to show my respect for the queen and I'm going to make sure that the queen understands that my entire family respects the queen and the royals." 
Despite hoping to fix things with the Sussexes, Thomas also took a moment to brand Harry an "idiot." He also agreed with the notion of Harry being "whipped," referencing how, earlier this week, Donald Trump shared the same sentiment when discussing why he doesn't think Meghan and Harry's marriage will last. Evidently, her father agrees with the former president.
Viewers weren't impressed with Thomas Markle's appearance on GB News
Express notes that GB News' highly-anticipated "world exclusive" interview with Thomas Markle, during which he promised to reveal shocking news, was met with eye-rolls from social media. Thomas's main revelation was about his plans to attend the queen's upcoming Platinum Jubilee celebrations in June, leading Twitter users to decry the chat as a waste of time. "Is that it ??? World exclusive ???? Are you serious ???? Who cares ??? Omg," wrote one commenter, while another wondered how Meghan Markle's estranged father continues to dominate the airwaves.
As one Twitter user argued, "Thomas Markle must stop pushing this viciousness ... and keep away from the people he so hates!" Another was even harsher, suggesting Thomas was just doing interviews because he needed the money and denouncing him as "pathetic." During the interview, Thomas argued that the Sussexes should definitely attend the celebrations out of respect for the queen, suggesting any concerns about security were unfounded (via YouTube). Moreover, Thomas criticized Meghan for leaving the children behind during the couple's recent trip to Britain, particularly young Lilibet.
Turning his attention to Harry, Thomas railed, "I think he owes an apology to his father, he certainly owes an apology to the Queen, and Meghan as well should be making the same apologies."