How Lisa LoCicero Really Feels About Leo's Adoption On General Hospital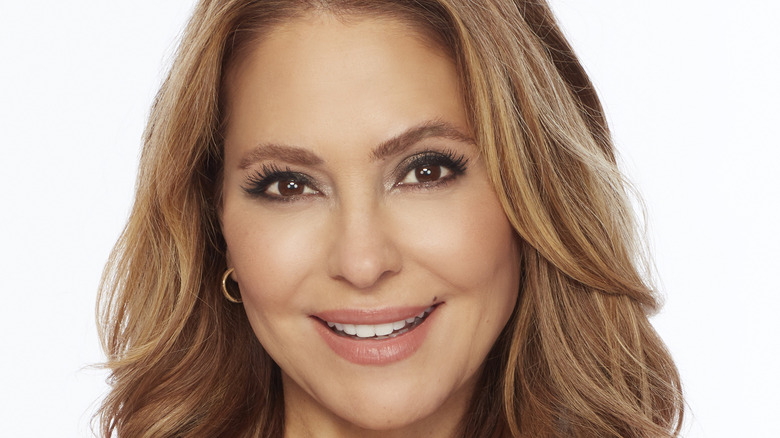 Craig Sjodin/ABC
It was a celebration for the Quartermaine family of "General Hospital" in the spring of 2022 when little Leo Falconeri (Easton Rocket Sweda) officially became little Leo Quartermaine. 
While Leo has been raised by Ned Quartermaine (Wally Kurth) practically since birth, the adoption was only appropriate (via Soaps In Depth). However, for the first few years of Leo's life, his biological father, Julian Jerome (William deVry), was around. But Julian has been gone for more than a year, as of this writing, and Olivia Quartermaine (Lisa LoCicero) felt it was time for her young son to officially become a Quartermaine.
It was a long time coming for various reasons, one being that Ned and Olivia were on the outs for quite a while after she learned Ned had a one-night stand with his ex, Alexis Davis (Nancy Lee Grahn), according to Soap Hub. Olivia didn't even know if she wanted to stay married to Ned, much less make him her son's official dad, so how did Ned and Olivia finally get to this day?
Ned has always been there for Leo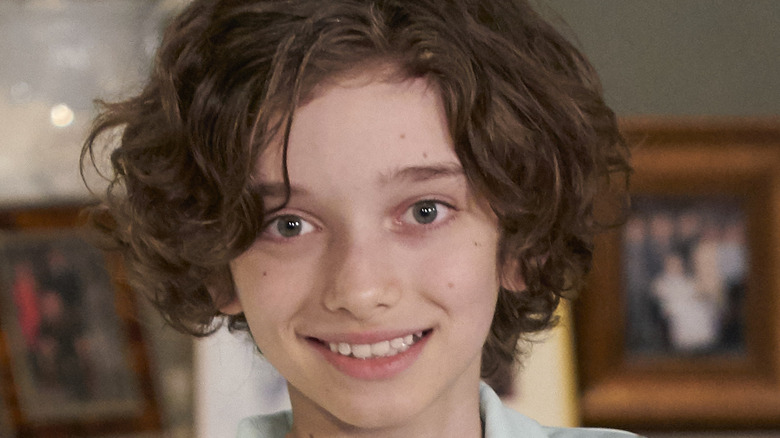 Craig Sjodin/ABC
When Olivia became pregnant in 2015, it was after just one drunken night with Julian Jerome that she never meant to happen. She was already falling for Ned and even tried to pass her unborn child off as his, but Julian wasn't buying it. Since Julian was a mobster and Olivia didn't want his lifestyle to affect her baby, she lied to Julian after Leo was born prematurely and told Julian his son died (via Soaps In Depth).
That's what made him try to clean up his act, and he eventually learned that Leo was indeed alive and definitely his son. So, when Olivia and Ned wed, Ned became Leo's stepdad and Julian remained a part of his life until his mobster ways caught up with him and he was killed just before Christmas in 2020 (via Soaps.com).
Despite the fact that Olivia wasn't sure if she wanted to stay married to Ned, Olivia and Leo remained in the Quartermaine mansion, where Ned started seeing that something seemed different about Leo. That led to an autism diagnosis that Olivia fought seeking (via Soap Hub), but once she realized how much Ned helped her son, she saw the sense in reconciling with Ned and letting him adopt the boy — and actress Lisa LoCicero couldn't be more thrilled.
Olivia forgave Ned when he helped rescue Leo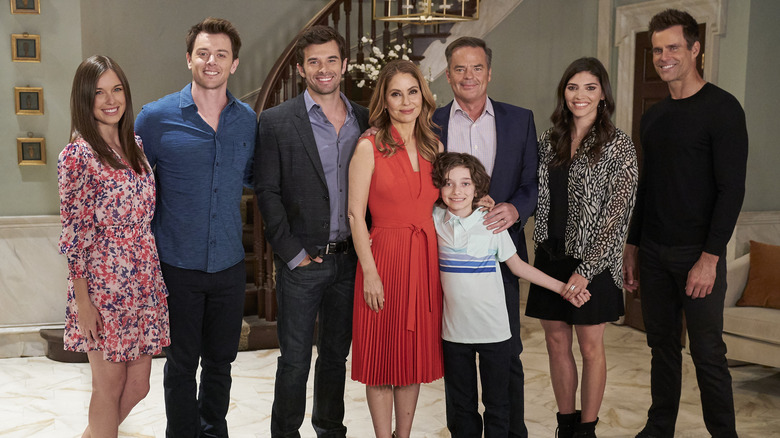 Craig Sjodin/ABC
Lisa LoCicero credits the time that Leo disappeared from the Jerome Gallery art show and Ned knew just where to find him as the moment Olivia realized Ned would always be there for her and her little boy (via Daytime Confidential). It was a frightening night when Leo was found by the river and Olivia thought he would jump in and drown, but he was there because he has a love for sea animals.
"When Leo went missing after he left Ava's gallery, Ned's attention and devotion and presence were the things that made it all okay. He proved [his love] through actions," LoCicero told Soap Hub. "He really showed who he is on a deep level by caring about what was most important. That's where Olivia lives. She's all about family and loyalty. Ned repaired a bridge there with her. She felt that on a visceral level and it moved them forward."
The actress also admits with her signature humor that Leo is going to have a different kind of life now that he is a wealthy Quartermaine. "Of course, there's privilege," she said. "Down the line, there will be the issue of shares [in ELQ] that Leo's going to get. Is there a downside? That'll be for the writers to decide. What's the downside of being super-rich?"