Why Good Sam's Dr. Griffith Is Sophia Bush's Favorite Character To Date - Exclusive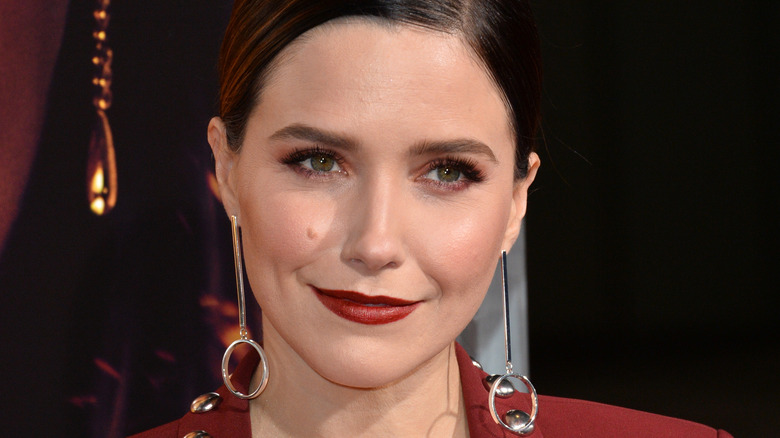 Featureflash Photo Agency/Shutterstock
If you're into medical dramas, then you might be familiar with the CBS show, "Good Sam." The new series is based around Dr. Sam Griffith, played by actress Sophia Bush, who has a strong back and forth with her onscreen father, Dr. Rob Griffith, over the role of hospital chief. The series contains twists and turns from the beginning, including unexpected love affairs, intense dramatic moments, and even some light comedy.
During an exclusive interview with The List's sister site, Mashed, Bush explained how it feels to be a producer of "Good Sam," as well as playing the lead character. The actress is known for her iconic television characters on "Chicago P.D." and "One Tree Hill," in which her jobs had her shadow and research women's lives in law enforcement, fashion, and, now, the medical field. Although characters Erin Lindsay and Brooke Davis, respectively, still have some hardcore fans to this day, Bush revealed that her favorite character happens to be her latest, Sam Griffith.
'Good Sam' encourages a collaborative work environment
To prepare for playing Dr. Sam Griffith, Sophia Bush had the opportunity to follow doctors throughout surgeries, lectures, and teaching, which she described was the 'ultimate privilege.' When asked about her newfound outlook on the television industry, Bush said, "'Good Sam' has proven the thing that I always knew was possible to be true, that you can build a work environment where everyone is respected and where people love coming to work every day." 
She further explained that her co-workers, as well as herself, often feel valued and appreciated, as the collaborative work environment allows. Bush continued, "Everyone's ideas are valid. Everyone on that set is important. I always knew we could do it. I've always operated under that ethos, and it's a pretty incredible thing to finally be in a room where everyone else does too." The actress even gave some hints about the end of Season 1, in which there is increased tension between Sam's love interests (Caleb and Malcolm), along with some continued family drama.
The "One Tree Hill" star goes into further detail on why she is so proud of "Good Sam," as the themes and conversations within the episodes are many that people can relate to. But that's not all she's up to — Bush also recently collaborated on another project with One Tree Planted and Planet Oat to promote donations for newly planted trees in honor of Earth Month.
Visit Planet Oat's website to learn more about this initiative or One Tree Planted's website to get involved in reforestation efforts.