How Lori Harvey Schooled Michael B. Jordan On Skincare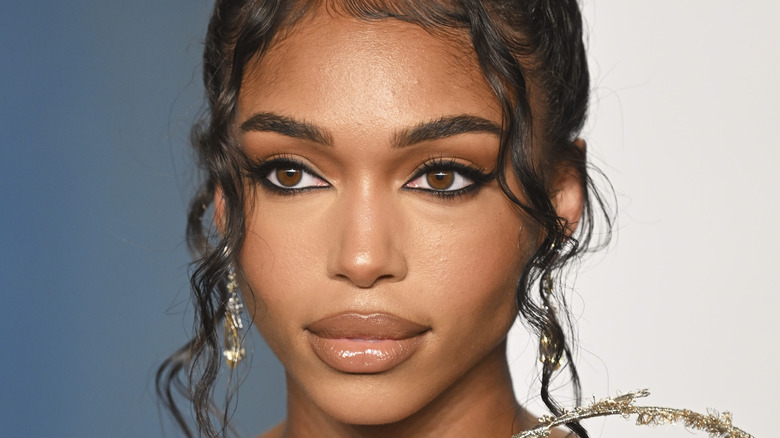 Karwai Tang/Getty Images
In 2021, Lori Harvey, a successful model and beloved daughter of the talk show host Steve Harvey, took a significant step in her career with the launch of her vegan and cruelty-free beauty line, Skn by LH. She also made a big splash with her new relationship status and high profile beau, "Black Panther" actor Michael B. Jordan. After the pair were spotted in November of 2020 by TMZ, they made their relationship Instagram-official in January of 2021, per Insider.  
When Harvey first went public with Jordan, reactions were across the map, and there was a good amount of ambivalence coming from her father, Steve Harvey. He was initially protective of his daughter, uncomfortable with the couple's PDA, and even doubted Jordan's sincerity. However, Harvey told Entertainment Tonight, "This dude was sincere, and he's proven to be a really, really good, good guy. I'm pulling for him, you know, for them."
Since receiving Steve Harvey's blessing, the couple has since been busy working in their respective industries, posting adorable photos on Instagram, and attending star-studded events like the Vanity Fair Oscars party, where they walked their first red carpet as a couple, per Cosmopolitan.
She taught People's Sexiest Man Alive about skincare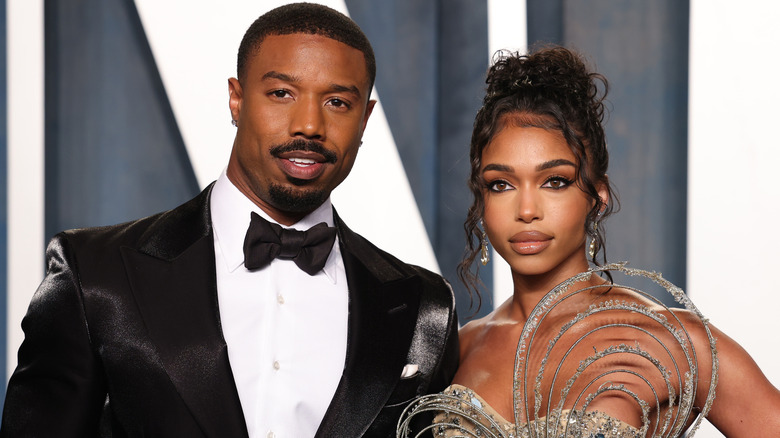 John Shearer/Getty Images
Lori Harvey and Michael B. Jordan's knowledge of their respective fields — hers in modeling and beauty, his in acting — mean the couple has a lot to learn from each other. The proud girlfriend even talked with US Weekly about the improvements she's helped Jordan make to his skincare routine since they began dating. She said, "I really taught him the importance of, 'You gotta take care of your skin. You gotta be diligent.' He's good now, he's educated."
According to Harvey, Jordan's beauty habits weren't always in line with his reputation as People's Sexiest Man Alive for 2020. She told the outlet, "He literally used to wash his face with a wet rag. I was like, 'Oh my gosh, no. I need to put some serum and moisturizer and eye cream on you."
In 2022, she shared with Pop Sugar that she was apprehensive about the success of Skn by LH before it dropped, admitting to being a perfectionist. The blossoming beauty mogul told the outlet, "My anxiety was through the roof ... I questioned every little thing, like, 'Is my packaging OK? Should I have redone this, should I redo this?"
Thankfully, though her stunning beau still had a lot to learn about skincare, Jordan did have some helpful feedback during the beauty line's early stages, according to Harvey's interview with Pop Sugar. She shared that his notes primarily tackled the products' sensory experience, like bubble-factor and fragrance.
Lori Harvey is making big moves in her career and personal life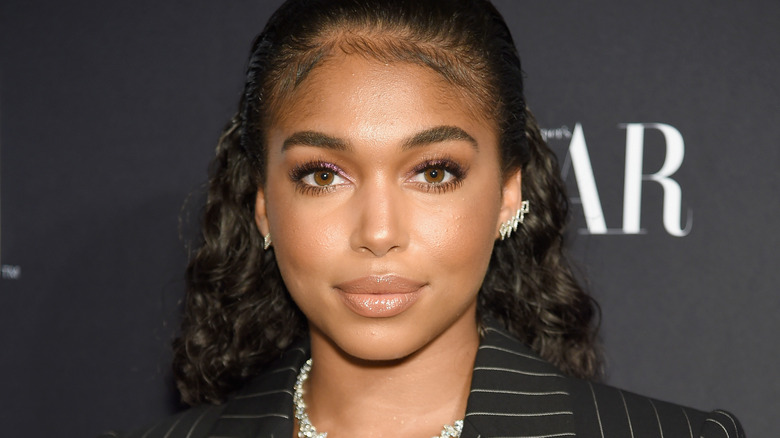 Dimitrios Kambouris/Getty Images
Lori Harvey has a clear vision for her future and doesn't seem to be slowing down anytime soon. Her boyfriend, actor Michael B. Jordan also has plenty of projects on his plate, including the green-lit sequel to 2007's "I Am Legend" and the third installment of the "Creed" series, which will see Jordan making his directorial debut, per Deadline.
Lori's father Steve Harvey shared with Entertainment Tonight in 2021 that the couple are doing well, but that the high-profile nature of their relationship came with its own obstacles. He told the outlet, "Being in a relationship in Hollywood is hard ... there are so many traps and pitfalls in it. Especially the younger you are." 
However, in 2021, Lori Harvey assured Bustle that she and Jordan maintain a healthy balance between their public and private personas. "I think we're both very private people naturally. So we just decide, if we take a picture or whatever it is, do you want to post this? We have a conversation about it, like, 'You want to post this or we keep this to ourselves?'"
The star shared even some of her career goals for the next five years with Pop Sugar; "Hopefully, I will have many more businesses that have successfully launched." Harvey also had specific ambitions for her personal life that may very well include her beau Michael B. Jordan; 'Hopefully, I have a baby; hopefully, I'm married."