How The April 30 New Moon Will Affect You If You're A Scorpio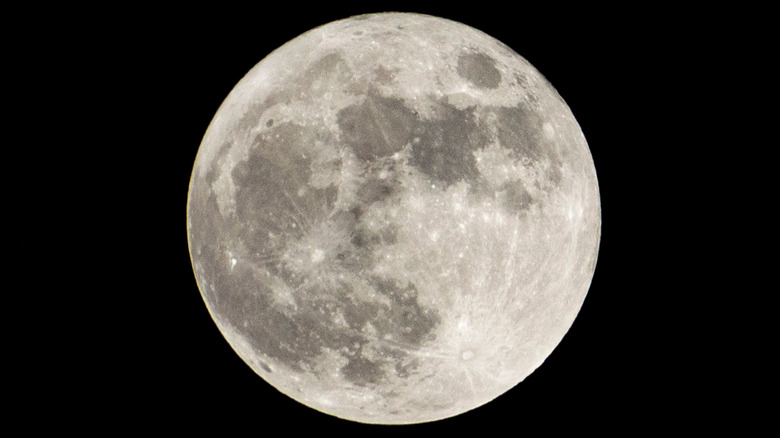 Fernando Astasio Avila/Shutterstock
Get ready for the second new moon of the month, or the "Black Moon," which will occur on April 30, per Bustle. The lunation will also coincide with a solar eclipse, which is sure to leave many members of the zodiac feeling some strong vibes. The good news is, that the new moon will occur near the North Node, which implies that the changes being made during the lunar event will be positive ones (via Refinery 29). "It's as if you may finally have clarity in how you're growing, improving, and upleveling your life," astrologer Madi Murphy tells the outlet.
Fellow astrologer Kalina Trifonova, also stated that the new moon and eclipse will kick off some big changes. "This new moon and solar eclipse will mark the beginning of a long period of alterations in what we have in our life," she said. "Whether it is about love, friends, family, home, education, our career, or ourselves — we are guided to leave or adapt."
If you're a Scorpio, the new moon may have a big impact on your relationships.
Relationships will be highlighted for Scorpio during the new moon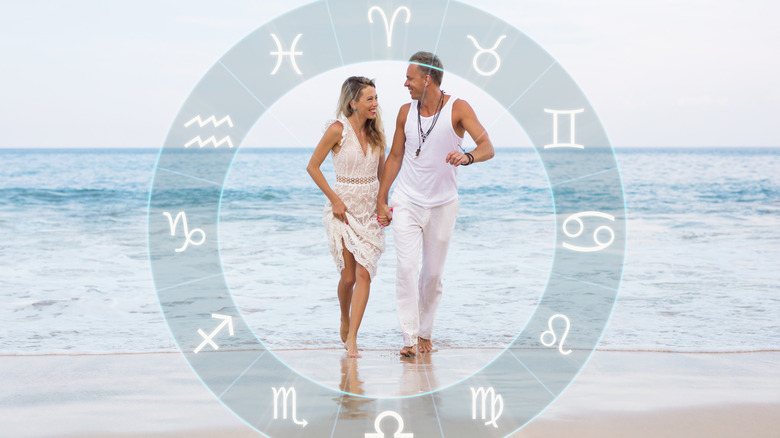 Kaspars Grinvalds/Shutterstock
BestLife reveals that those born under the sign of Scorpio (October 22 to November 21), may see a significant shift in their relationship around the time of the new moon on April 30. The lunation, in conjunction with the solar eclipse, proves to be an ideal time to focus on friendships, partnerships, and family connections. It could also be a big time in your love life. If you're in a romantic relationship, you may want to consider taking the next step, whether that be making the relationship official, moving in together, talking about marriage, or even starting a family. Be sure to be open and honest about your feelings so that your partner knows exactly where you stand.
Woman and Home suggest that Scorpio use the time of the new moon and eclipse to re-evaluate their relationships and even look for ways to spice up their romance so that it doesn't feel like your relationship is at a standstill. Find a way to connect with your partner and new levels and you likely won't regret it.
Scorpio will want to avoid confrontation during the new moon on April 30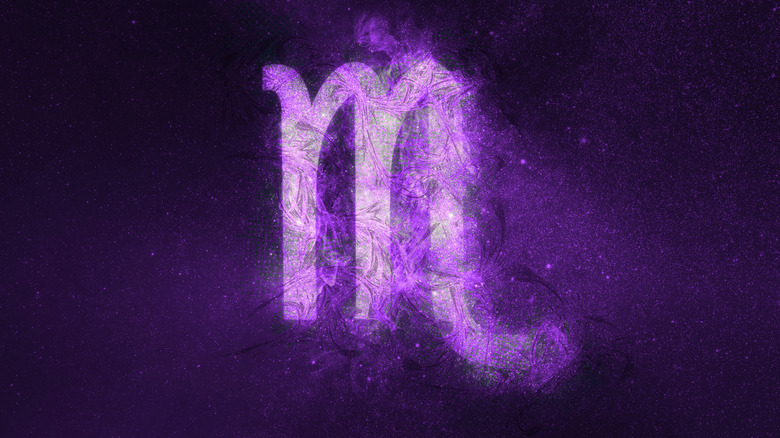 Allexxandar/Shutterstock
In addition to focusing on your relationships, Scorpio may also need to dial back their emotions during the new moon on April 30. Allure reveals that the time can often be emotional or stressful for many different signs, but that the water sign shouldn't take it out on their partners. The outlet suggests keeping yourself calm and even staying away from situations that you know may cause conflict between you and a loved one. Try to avoid any arguments and keep things as peaceful as you can. If you find yourself getting worked up, perhaps you can try meditation or going for a walk to calm down until you can proceed with a cooler head.
Shape notes that Scorpio will be one of the zodiac signs most impacted by this lunation and that focusing on yourself and your health can be extra helpful during this time. It seems that Scorpio will have a lot on their plates during the final new moon of April, but with a little grace and patience, all should be good.