Kim Kardashian Unloads On Fans Over Speculation That She Photoshopped Recent Photos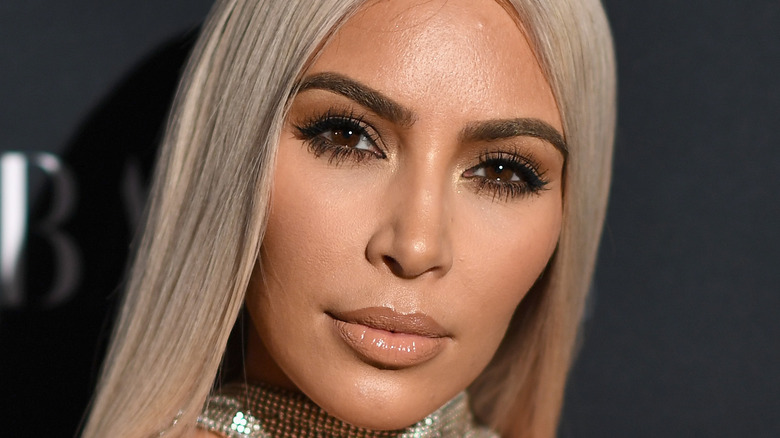 Dimitrios Kambouris/Getty Images
The Kardashians are no strangers to (allegedly) heavily editing their pics, with Khloé Kardashian recently admitting to a huge Photoshop fail after inserting daughter True Thompson into Disneyland shots in which she didn't originally appear. 
Fans are becoming increasingly wise to the various tricks employed by celebrities and waste no time calling them out, particularly when they're too obvious to ignore. 
As BuzzFeed News notes, during a recent episode of their new family reality show "The Kardashians," Khloé tackled the relentless accusations head on, admitting the backlash is frequently so intense it makes her not want to post anything at all. "
Even when I barely did retouching, I'm so afraid to post it, because people are gonna say I did," she revealed.
In April 2021, Khloé took to Instagram to share a video of herself in response to fans claiming her photos were edited in an effort to prove her body really is as amazing as it looks. 
And, in response to a leaked, un-retouched bikini photo, the reality star admitted she loves "a good filter, good lighting and an edit here and there," while also acknowledging the pressure of being in the public eye.
Her sister, Kim Kardashian, faced backlash over a possible Photoshop mishap recently, but, unlike Khloé, she took a more direct approach to it.
Kim Kardashian shot back at fans accusing her of mistakenly editing out her belly button
Kim Kardashian posted a selection of reliably gorgeous photos to Instagram, proudly showing off a nude bra-and-panties set from the reality star's Skims shapewear line. 
Fans immediately flooded the comments with questions about where her belly button had disappeared to, leading them to accuse Kim of retouching the pics to a ridiculous extent. "You forgot to leave in your bellybutton!" one pointed out. 
And, since Kim is training to be a lawyer, she's not one to back down from an argument. As Today notes, "The Kardashians" star took to her Stories to dismiss the Photoshop accusations as "dumb." Ever the businesswoman, Kim followed up with a hilarious post, which included one of the offending shots. 
"Belly button insecurities?! Well... why don't you head on over to skims.com to conceal that saggy belly button of yours with a great pair of high waisted underwear like I did! you're welcome!!!" she wrote alongside it. 
Several fans did note that the bottoms clearly went up over her navel in the first place, to be fair.
Kim didn't stop there, either. Per Us Weekly, she also used her Stories to cheekily address claims she had retouched boyfriend Pete Davidson's jawline to make it smoother and more leading-man-worthy. Acknowledging only that she'd employed a "grainy filter" to give the image a cooler look, Kim quipped, "How do you photoshop a live photo?"