Elon Musk Has Some Strong Words For Donald Trump's Truth Social Platform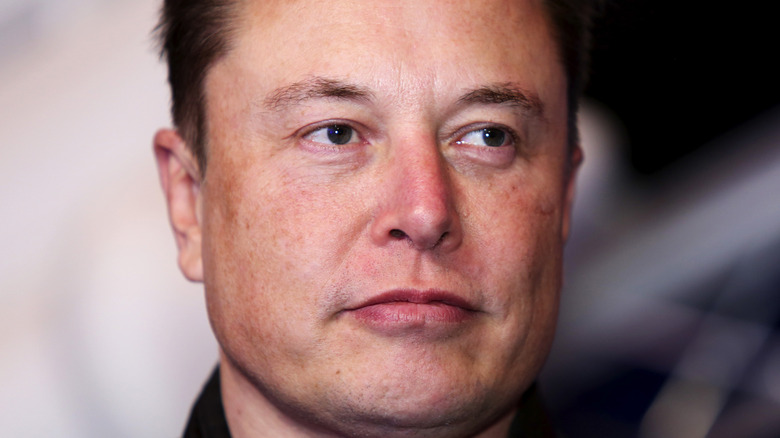 Bloomberg/Getty Images
Elon Musk has been very wrapped up in Twitter as of late. The entrepreneur recently bought the social media company for a whopping $44 billion, CNN reports, taking the once publicly-traded company private.
What Musk's takeover could mean has many people worried. Internal Slack messages obtained by The Wall Street Journal show just how worried Twitter employees are about what this means for their future. Vijaya Gadde, Twitter's head of legal, did her best to comfort employees, telling them: "Letting this cycle pass and focusing on the important work we do everyday is the best path forward."
Gadde's team is responsible for writing and enforcing the company's policies, including decisions about account suspensions. According to The Wall Street Journal, during Gadde's decade at Twitter, she and other Twitter executives have been escorted by armed security on more than one occasion due to threats of retaliation against rule enforcement.
Her team's biggest concern is Musk's broad definition of acceptable speech and what it could mean for what's allowed back on the platform. Based on Musk's tweets on Wednesday, it appears Twitter employees have every right to be worried about the future of the social media company.
One thing they might not have to worry about now, though, is former president Donald Trump's return to the platform.
Elon Musk launches attack on Twitter's top legal aid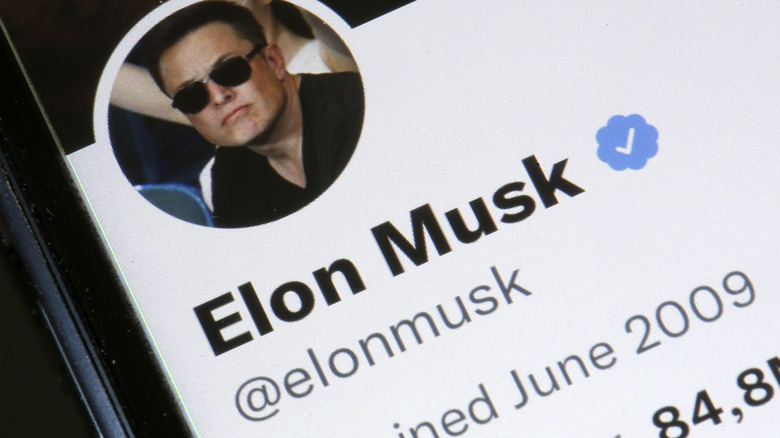 Chesnot/Getty Images
Elon Musk's relationship with former President Donald Trump has been the topic of much discussion. While many fear Trump's return to Twitter, others have been rejoicing, believing Musk's acquisition would mean the reversal of Trump's lifetime ban.
Musk took to Twitter on Wednesday to share his thoughts about a variety of subjects, including both Trump and Twitter's head of legal, Vijaya Gadde. To his more than 86 million followers, Musk retweeted a post made by a political podcaster that called Gadde Twitter's "top censorship advocate." Gadde, the Daily Mail reports, was "pivotal in the decision to ban Donald Trump." Musk also brought up a 2020 decision to suspend the NY Post's Twitter account over a story about Hunter Biden's laptop, which Gadde had also been partly responsible for.
The sway Musk has over his Twitter followers appears to be strong. As a result of his retweeting Eneti's tweet, the tweet quickly got more than 400,000 likes, retweets, and replies, many including sexist and racist remarks aimed at Gadde, per The Wall Street Journal.
This isn't the first time Musk's followers have gone after someone he's criticized, either. The Washington Post reports that after Missy Cummings was appointed as an advisor to the National Highway Traffic Safety Administration, Musk tweeted that he felt she was "extremely biased." Cummings was attacked and harassed so viciously that she deactivated her Twitter account for what she says was fear for her personal safety, per The Washington Post.
Here's what Elon Musk really thinks about Truth Social
Win Mcnamee/Getty Images
In addition to leaving Twitter completely, many Donald Trump supporters are finally joining his social media platform, Truth Social. Elon Musk tweeted about it holding the top spot in the Apple App Store, despite reports that Trump's platform doesn't live up to the hype. According to Musk, the only reason Truth Social exists is "because Twitter censored free speech." Then, in a tweet reminiscent of Justin Timberlake's "drop the 'the' from Facebook" moment in "The Social Network," Musk added that the platform should've been called "Trumpet" instead.
Free speech is the main issue that seems to have drawn Musk to Twitter. "If in doubt, let the speech, let it exist ... if it's a gray area, I would say let the tweet exist," Musk said at a TED conference. "But obviously in a case where there's perhaps a lot of controversy, you're not necessarily going to promote that tweet. I'm not saying I have all the answers here."
But special media experts warn against this simplistic view of free speech. According to The Washington Post, they believe that a space that allows discourse with "few or no rules and restrictions, ignores that such a freewheeling environment could result in violent or harassing attacks that can actually shut down people from participating in the online conversation."
According to the experts, minimizing harassment can allow for more people to add their voices to critical conversations, and the majority of Americans seem to agree.