Pete Davidson Just Showed His Support For Kim Kardashian In A Big Way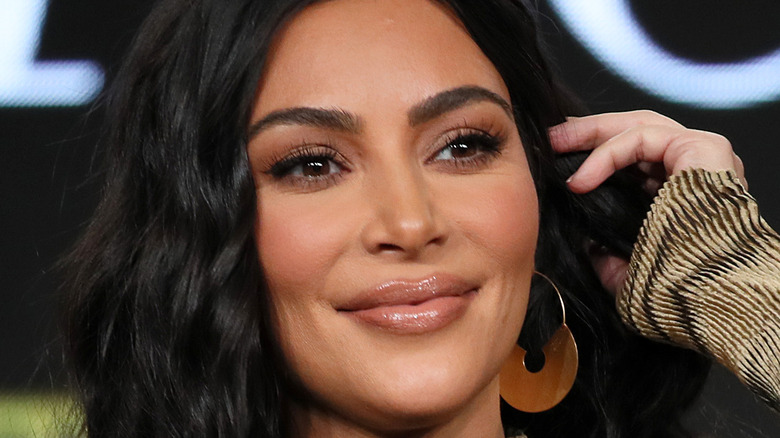 David Livingston/Getty Images
Blac Chyna's case against the Kardashians was wrapped up in her lawyer's closing statements earlier this week, during which, per Page Six, she accused the famous family of "gaslighting" jurors. 
"Let's forget that this is a famous family," Lynne Ciani said. Referencing the physical abuse Rob Kardashian alleges he suffered at the hands of his former partner, she asserted, "For a person to claim that his fiancée struck him with a metal pole ... but there were no marks in his body ... no phone calls to police, not even a band-aid ... that person is not credible."
Chyna's lawsuit surrounds the couple's short-lived reality show, "Rob & Chyna." She believes the Kardashians were instrumental in its cancellation, which led to a significant loss of income. As Ciani argued, "There is no reason that she should not still be on TV except for what this family did to her." 
Kardashian lawyer Michael Rhodes reasoned that it was Chyna's fault her reputation took a hit. In fact, TMZ reported that, during their own testimony, Rob's sisters Kim and Khloé Kardashian acknowledged they were prepared to end "Keeping Up with the Kardashians" if it meant protecting him.
The case is obviously generating plenty of interest, but Kim's relationship with Pete Davidson remains an equally hot topic. Just last week, speculation was rife about whether Kim photoshopped Pete's face in their latest pic together. These two are guaranteed to grab headlines wherever they go, including the courthouse. 
Pete Davidson supported his girlfriend in court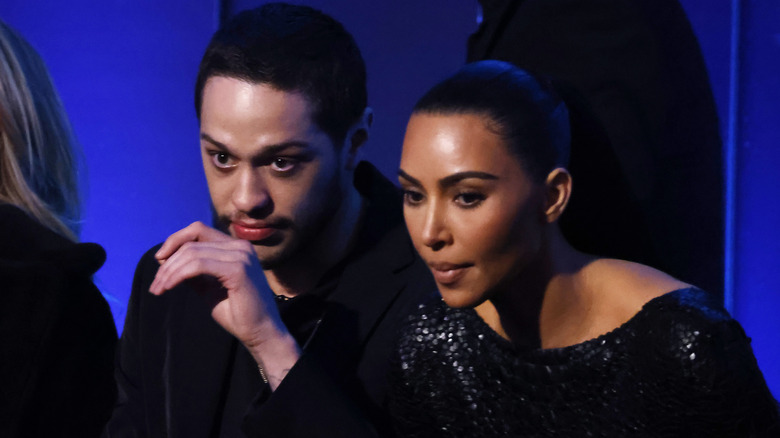 Paul Morigi/Getty Images
TMZ reports that Pete Davidson showed up to support his girlfriend, Kim Kardashian, during the latest day of Blac Chyna's ongoing defamation suit against her family. The outlet reports he sat in the courthouse, listening to the closing arguments after slipping in through the back door. 
Notably, Davidson remained in the back row while the Kardashians sat upfront. The "SNL" star even laughed at one point, after the family lawyer made a joke about breaking a gingerbread house. Matriarch Kris Jenner was happy to see Davidson and greeted him warmly, while he embraced Kim in the hallway afterwards and reportedly kissed her, too.
The comedian and actor has been spending some quality time with his lady and her extended family during a California sojourn, with speculation rife that Davidson may be preparing to relocate to be closer to Kim. 
A source told Entertainment Tonight, "[He] has been playing with the idea of getting a place in Los Angeles. He has a ton of friends and work in LA. Even though New York is home, he has been digging the bicoastal vibe." 
However, the insider also noted that Kim is very busy juggling her career and four kids, alongside an increasingly contentious divorce from ex-husband Kanye West, so the timing may not be right just yet. 
We just learned that Kardashian and Davidson's meet-cute happened earlier than we all originally thought, so, clearly, these two are in it for the long haul.