How The April 30 New Moon Will Affect You If You're A Leo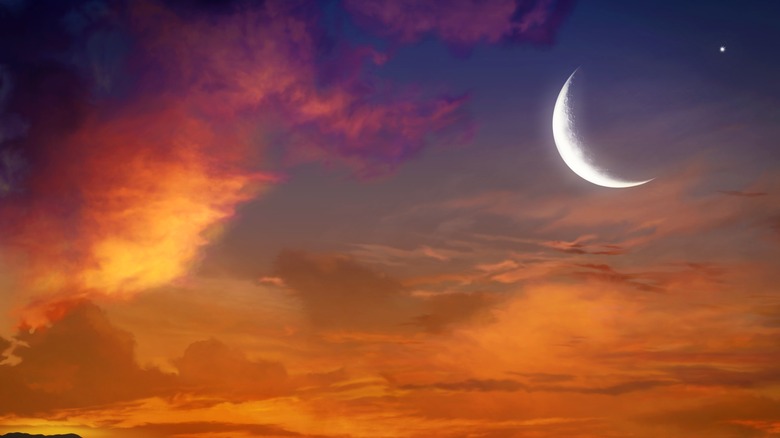 yaalan/Shutterstock
April 2022 has been a whirlwind of celestial events like no other. By the end of the month, we'll have experienced a new moon, a full moon, a second new moon, and a partial solar eclipse all within the span of 30 days. 
So, if you've been feeling a lot of heightened and intense emotions, that's why — and, for once, it has nothing to do with mercury turning retrograde. Right around the corner is the grand finale combo of the April 30 new moon and solar eclipse. 
Landing in the sign of Taurus (April 19 to May 20), this new moon and solar eclipse event is an especially powerful one with an intense call for transformation, per Refinery29. New moons are all about new beginnings. Marking the start of a new moon cycle, they also mark the chance for a new chapter for you. 
Understanding this intense convergence of power might leave you feeling overwhelmed, but astrologer Stephanie Campos explains to Refinery29, "When we embrace the uncertainty, we will be rewarded."
While the solar eclipse itself may work to block light, the new moon is here to shed light — perhaps on areas of your life that are pleading for change and transformation. Woman & Home explains that this is a time when rapid change can take place, so be prepared to embrace new opportunities and take a leap of faith. 
In order to do so, it's crucial to understand how your zodiac sign should harness the eclipse and new moon's power.
The spotlight is on you, Leo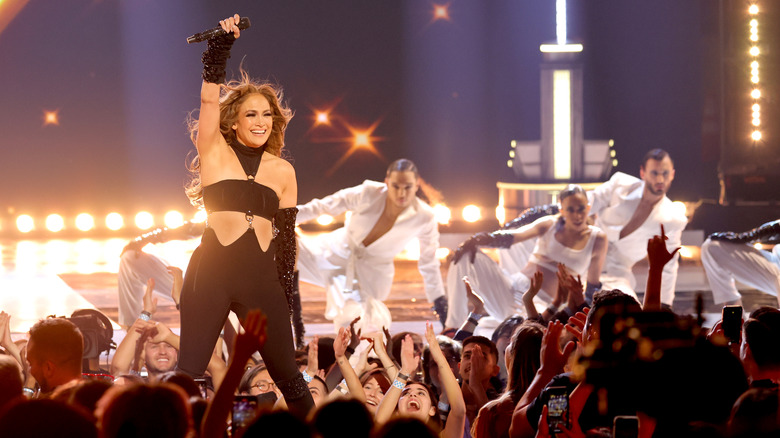 Matt Winkelmeyer/Getty Images
Leos (July 22 to Aug. 22) — like megastar Jennifer Lopez — are all about big passion and even bigger energy. And, during this new moon, it's time to apply that to your career, per Co-Star. 
The new moon and partial solar eclipse happen to land in Leo's 10th house of career, fame, and public persona, which sounds like a Leo's dream. The latter two place the spotlight exactly where you like it: on you.
Woman & Home explains that this could come in the form of new opportunities arising or getting the recognition you've been working so hard for. Bask in the spotlight, and make plans to celebrate. 
According to Glamour, the communication planet will put your social life into overdrive this weekend. Treat yourself to a fun-filled weekend with friends, or reach out to someone you haven't seen in a while for a fulfilling catch-up. 
Whatever you do, make sure to network — because this new moon is all about career moves for you, too. So don't let the spotlight distract you too much.
Time to make some money moves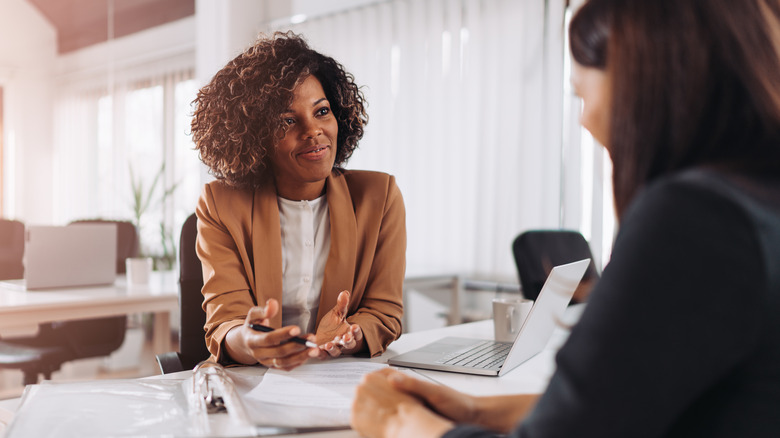 Zivica Kerkez/Shutterstock
You'll get your dues this new moon, Leo, but there's still work to be done. 
Given the fact that the new moon is landing in your 10th house of career, the absence of the moon during this new moon night is likely to reflect similar darkness in your professional life. Perhaps you've been feeling unfulfilled, and, while you know that all you have to do is put your mind to it, you've let things falter. 
Whether you're craving growth within your own job or wanting to find professional fulfillment elsewhere, this new moon is the time to take action. Elite Daily reassures you that the partial eclipse and new moon will shift things into place to help cushion your leap of faith. 
Ask for that promotion. Apply for that new job. There's no better time to make some serious money moves, and the new moon's energy is here to help them pay off. 
Bustle suggests that this would also be the best time to jump at any opportunities. Don't shy away from the discomfort of change in your career. Outside of your comfort zone is where the magic happens, after all. The universe has your back.