How Shaun White Really Feels About Girlfriend Nina Dobrev's Role On The Vampire Diaries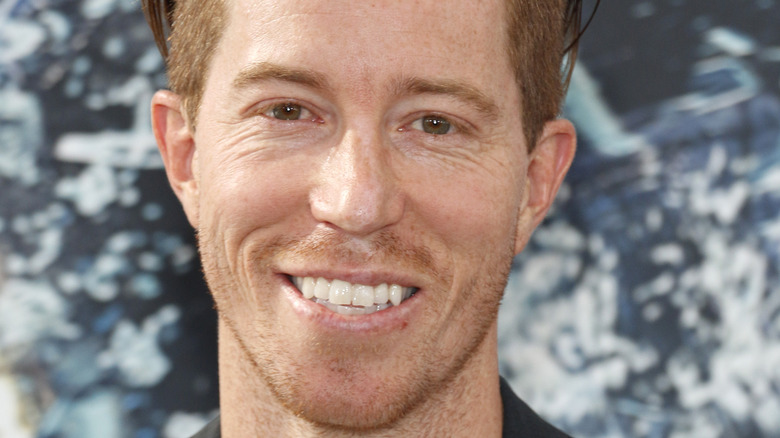 Tinseltown/Shutterstock
The truth about Nina Dobrev and Shaun White's relationship is that the two make an adorable couple. According to US Weekly, the pro snowboarder has been dating the famous actress for over two years, and "they're enjoying their time together and getting to know each other better." Prior to getting involved with White, Dobrev had starred in "The Vampire Diaries," an iconic TV show about a girl caught in a love triangle between two vampires (via IMDb). 
Although Dobrev eventually left "The Vampire Diaries," we can only imagine how many girls envied her for her role as Elena Gilbert. Elena had to choose between two gorgeous vampires, Damon Salvatore, portrayed by the dashing Ian Somerhalder, and Stefan Salvatore, portrayed by the charming Paul Wesley. While the actress had plenty of other impressive acting jobs as well, even performing in movies such as "The Perks of Being a Wallflower" and "Love Hard," (via IMDb), her starring role in "The Vampire Diaries" is arguably her most famous part. 
Since it's such a steamy show, we were curious as to how White feels regarding his girlfriend's role in the beloved teen drama. Thanks to a TikTok posted by the Olympic gold medalist, we finally have some insight into the matter.
White got candid about Dobrev's time on TVD during a TikTok
In a recent TikTok video, Shaun White responded to someone who asked if he's seen "The Vampire Diaries." White replied that he has watched and enjoyed the show. The snowboarder went on to say, "It was just funny because Nina was shooting a movie in Canada, and I wasn't allowed to get into Canada, it was during the quarantine, and I wasn't gonna see her for like three months. I was like 'Oh, this will be cool, I'll start the show, I'll kind of see her without seeing her.'"
He hilariously added, "And it was cool but it got a little dark because she's like the love interest of all the guys on the show, and then I found myself really rooting for them ... I was like 'Am I in the way?'" White laughs after sharing the anecdote, and says he isn't sure if it was "healthy or not" to watch Dobrev's famous show. Personally, we admire White's honesty and ability to laugh at himself, and it seems many TikTokers feel the same way. The video has over 400,000 likes on the social media app and counting. 
However, many people were confused by remarks he made about being excited for Season 9 of the show, with one person commenting: "Not you trying to break the internet with 'season 9.'" We suspect he was joking about a possible Season 9, as the series officially concluded in 2017 (per Entertainment Weekly), but either way, we can't get over his adorable relationship with Dobrev!