Naomi Judd's Thoughts About Mental Health Take On A Whole New Meaning Now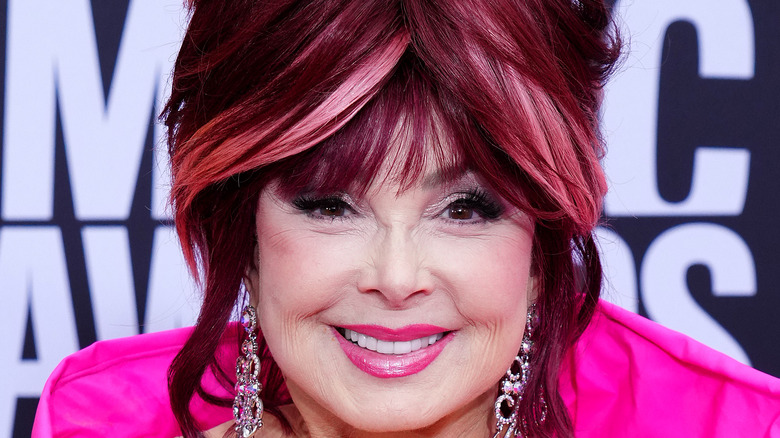 Jeff Kravitz/Getty Images
The country music world is in a state of shock over the heartbreaking death of Naomi Judd at the age of 76. Her daughters, Wynonna and Ashley, announced their mother's passing on April 30, 2022. "Today we sisters experienced a tragedy. We lost our beautiful mother to the disease of mental illness," they wrote in a statement sent to The Associated Press. "We are shattered. We are navigating profound grief and know that as we loved her, she was loved by her public. We are in unknown territory."
The news, which came one day before The Judds musical group — which included Naomi and Wynonna — was to be inducted into the Country Music Hall of Fame, left fans with many unanswered questions. Naomi's husband of 32 years, Larry Strickland, only shared that she had passed away near Nashville, Tennessee. The lack of information led to speculation that the country music legend had died by suicide (via Twitter).
Naomi was candid about her health struggles throughout the years. In 1990, she was diagnosed with Hepatitis C, which she believed she had contracted during her time as a nurse (via Health). Doctors originally told her that she had only three years to live and Naomi subsequently retired from music. While she was able to beat the disease — and made a comeback with The Judds — Naomi also suffered from crippling bouts of depression that left her housebound (per NBC News). 
If you or anyone you know is having suicidal thoughts, please call the National Suicide Prevention Lifeline​ at​ 1-800-273-TALK (8255)​.
Naomi Judd was candid about her struggles with depression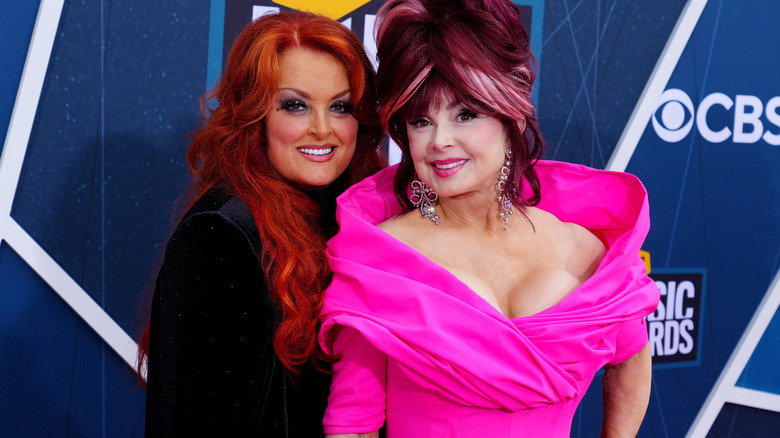 Jeff Kravitz/Getty Images
Naomi Judd was candid about her struggles with depression throughout the years. During an interview on "Good Morning America" in 2016, the singer explained that she had been facing "extreme" and "severe depression" that left her unable to leave her home. "What I've been through is extreme. My final diagnosis was severe depression," she told Robin Roberts at the time. "When people meet me, they think, because they see me in rhinestones, you know, with glitter in my hair, that really is who I am ... but then I would come home and not leave the house for three weeks and not get out of my pajamas, not practice normal hygiene. It was really bad."
Judd also revealed that she had thought about taking her own life during that difficult time. Through treatment that included medication and electroshock therapy, she appeared to have come out the other side. The country music superstar even wrote a book, "River of Time: My Descent into Depression and How I Emerged with Hope," to give others struggling with mental illness hope for the future. "If I live through this, I want someone to be able to see that they can survive because there are 40 million of us out there," Judd said.
Now her family, friends, and fans are left to grieve her loss.
If you or someone you know is struggling with mental health, please contact the Crisis Text Line by texting HOME to 741741, call the National Alliance on Mental Illness helpline at 1-800-950-NAMI (6264), or visit the National Institute of Mental Health website.