How Prince William Reportedly Plans To Take Control Of The Monarchy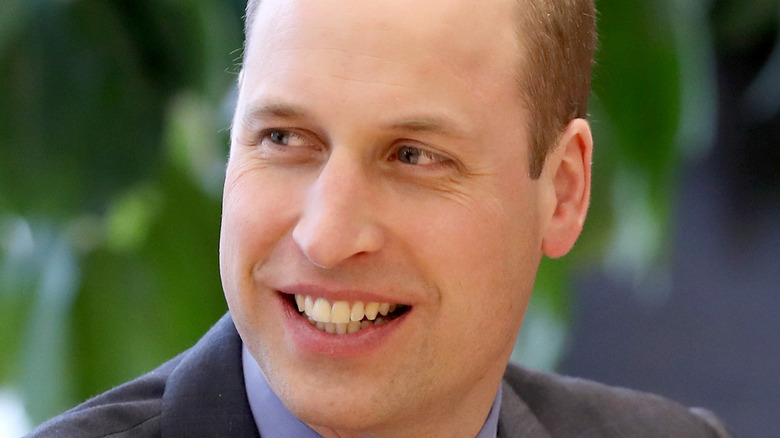 Chris Jackson/Getty Images
Prince William has been open in the past about his reluctance to be king one day. As Marie Claire's royal correspondent, Nicholas Witchell, told The Mirror, William shared, "I certainly don't lie awake at night waiting or hoping for it," admitting, "Because it sadly means my family has moved on, and I don't want that." In fact, in a now-famous interview with Newsweek from 2017, Prince Harry alluded to the fact that no one in the royal family particularly enjoys ruling, saying, "We are not doing this for ourselves but for the greater good of the people.... Is there any one of the royal family who wants to be king or queen? I don't think so, but we will carry out our duties at the right time."
Regardless, royal author Jennie Bond told OK! Magazine (via Express) that it was clear from early on that William was destined to take over, particularly according to his mother, the late Princess Diana. "I remember so vividly how she said the country is lucky to have William, he's all right," Bond recalled. At the same time, William was clearly worried about taking on such an important duty, even from a young age, with Bond noting, "The burden of kingship was already weighing quite heavily on his shoulders." 
The Duke of Cambridge has proven himself in the intervening years, though, and is gradually accepting his destiny. William is second in line to the throne, with his father, Prince Charles, coming first. However, considering Charles is already in his seventies, the duke may ascend sooner than he realizes. And, when he does take over, William knows exactly how to wrest control of the monarchy.
Prince William was ill-prepared for the negative response overseas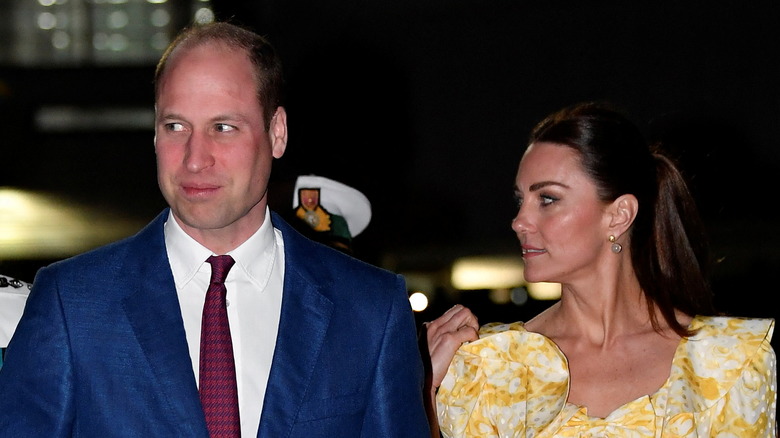 Pool/Getty Images
Prince William is adamant about modernizing the monarchy, ideally sooner than later, following his recent, less-than-stellar royal visit overseas. William and wife Kate Middleton canceled the first stop of their Caribbean tour following protests from locals. And, as the trip wore on, the situation got progressively worse. According to The Mirror, the prince was completely blindsided by the negative response to the couple. Upon returning home, he immediately summoned their entire team to figure out what went wrong, and why they weren't better prepared for what awaited them overseas. 
William is looking to diversify his staff, to ensure the couple remains abreast of everything going on in the world before they venture out on official business again. Candidates are being interviewed accordingly. An insider revealed, "It is pretty clear that the Cambridges need a drastic rethink." William and Kate want to start afresh and establish the "Cambridge Way," so they can solidify their positive public image and pursue their pet projects. According to a source, "William was totally deflated after the tour, but now is the time for change." 
They added, "If William wants to be seen as a modernizer, he needs to get his own house in order." As The Guardian noted at the time, the general feeling among critics was that the Cambridges completely underestimated just how negative the attitude of locals would be toward them. Now, they may even be looking to oust the queen as head of state. 
Prince Charles also wants to bring the royal family into the future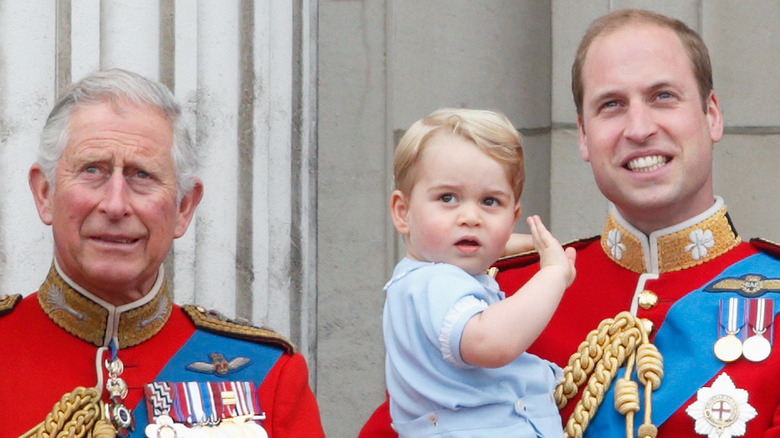 Max Mumby/indigo/Getty Images
Although an insider recently revealed Prince Charles won't delegate to Prince William when he becomes king, due to Charles' intense workaholic nature, it's worth noting that the father and son share a similar approach to ruling. A source told Us Weekly that the duo is actively working together to forge a path forward. Charles will help William out when it comes to preparing for his ascension, while William will be on hand to provide ideas on how to modernize the monarchy.
"William is excited about this new chapter in his life and the challenges he'll be facing," the insider shared, noting that the duke will "be taking on extra duties over the next decade." Crucially, the father-son duo is looking to slim down the monarchy considerably, believing that "less people means less drama."
Royal expert Jonathan Sacerdoti confirmed to Us that Charles wants to ensure that, going forward, what happened with Prince Andrew and the Sussexes doesn't happen again. He'd also like to formalize the overall process. "Prince Charles has always been a hardworking royal and Prince William too, but the more they get to do now, the more the baton is being handed over," Sacerdoti added. "They're getting used to some of those roles for when they themselves are monarch."