The Special Award John Aniston Will Receive At The Daytime Emmy Awards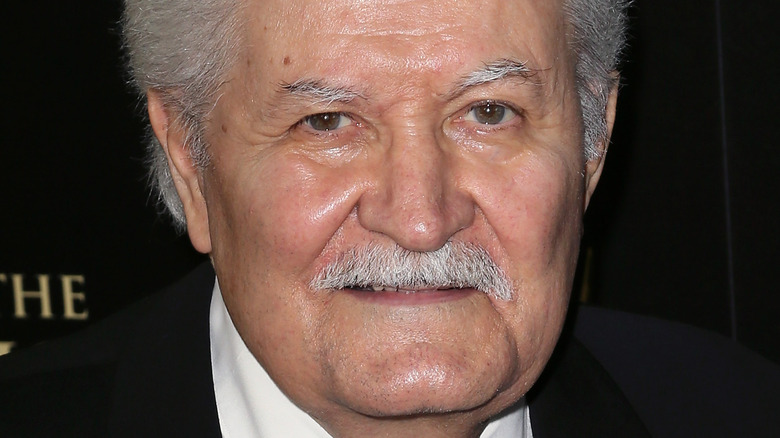 David Livingston/Getty Images
John Aniston has been a staple on daytime television for decades. The actor is best known for his role as Victor Kiriakis on NBC's long-running soap opera, "Days of Our Lives." The actor was born in Greece and was originally named Yannis Anastassakis. When he was young, his family moved to the United States and his father changed their family's surname to Aniston, per Soap Hub.
As Aniston got older he found interest in the performing arts and graduated with a bachelor's degree in Theater Arts from Pennsylvania State University. Aniston later opted to join the Navy, where he served as an intelligence officer who saw active duty in Panama. Later in his military career, he served in the reserves as a Lieutenant Commander.
It wasn't until 1969 — the same year his famous daughter Jennifer Aniston was born — that the actor landed a role in a daytime drama, and the rest is history.
John Aniston originally played the role of Dr. Eric Richards on DOOL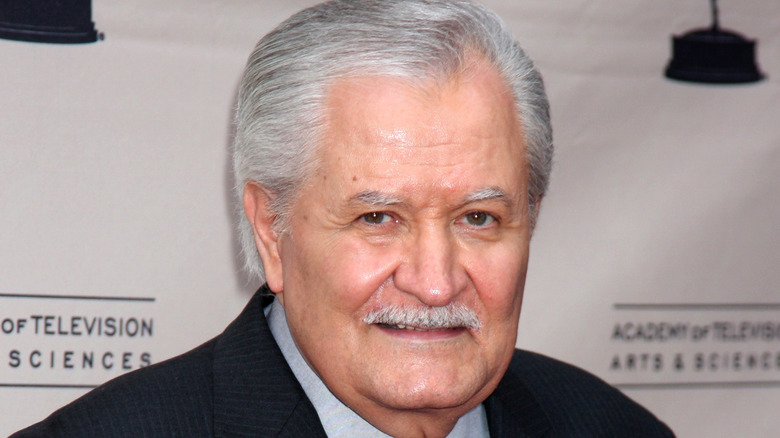 Kathy Hutchins/Shutterstock
According to Soaps, John Aniston first auditioned for the role of Doug Williams on "Days of Our Lives." However, the part eventually went to Bill Hayes. He was later hired to portray the character of Dr. Eric Richards, a man who loved to torment fan-favorite character Dr. Bill Horton. Aniston was so good at playing the bad guy that he claimed fans even attacked him on the street, revealing that one woman came at him with an umbrella and called him "awful" for his character's actions against Bill Horton.
Aniston only held the role of Eric for a short time and was gone from Salem the following year. However, 15 years later, the soap opera brought him back as Victor Kiriakis. In 1985, Victor came to Salem and Aniston has been playing the role ever since. Over the years, Victor has become a beloved character, although he has performed some very devious acts, per Soap Central.
Over his career, Aniston has also appeared on television shows such as "Love of Life," "87th Precinct," "Combat!," "The Shakiest Gun in the West," "Kojak," "The West Wing," and "Gilmore Girls" (via IMDb). Of course, his role as Victor has been his most popular. Now, after decades in Salem, Aniston is finally being given one of the highest honors a daytime actor can receive.
John Aniston will be honored with a Lifetime Achievement Award at the Daytime Emmys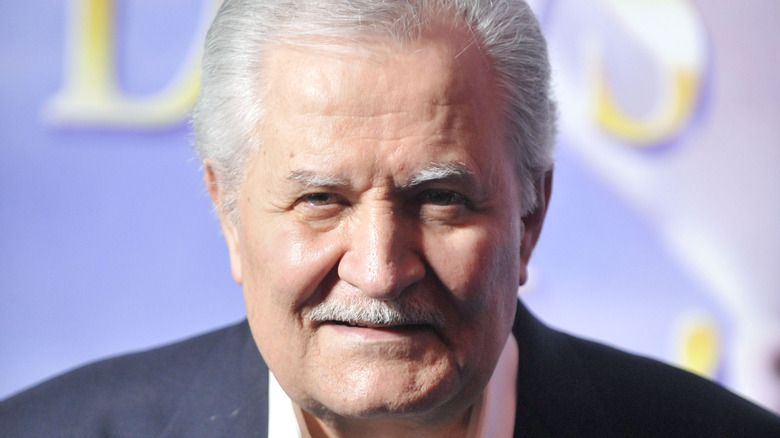 Toby Canham/Getty Images
In April 2022, it was announced that John Aniston was going to be the recipient of the Lifetime Achievement Award at the 49th Annual Daytime Emmy Awards on Friday, June 24, per Soap Opera Digest. Aniston will receive the award just days before he celebrates his 37th anniversary in the role of Victor Kiriakis on "Days of Our Lives."
Because of Aniston's stellar work in the soap opera industry, fans couldn't believe that it took him 42 years to finally get his first Daytime Emmy nomination (via Soaps). However, in 2017, he was finally nominated for his work on "DOOL." Unfortunately, he lost out on the award to actor Steve Burton, who won for his portrayal of Dylan on "The Young and the Restless."
According to TVLine, in addition to Aniston's high honor, Sir David Attenborough, Judy Woodruff, Lesly Visser, Yvette Kanouff, and LeVar Burton will also be receiving Lifetime Achievement Awards for their work in their respective fields.
Fans can watch Aniston receive his award at the Pasadena Civic Auditorium when the Daytime Emmys air on CBS next month.