Here's What A Doctor Has To Say About Megan Fox Drinking Machine Gun Kelly's Blood- Exclusive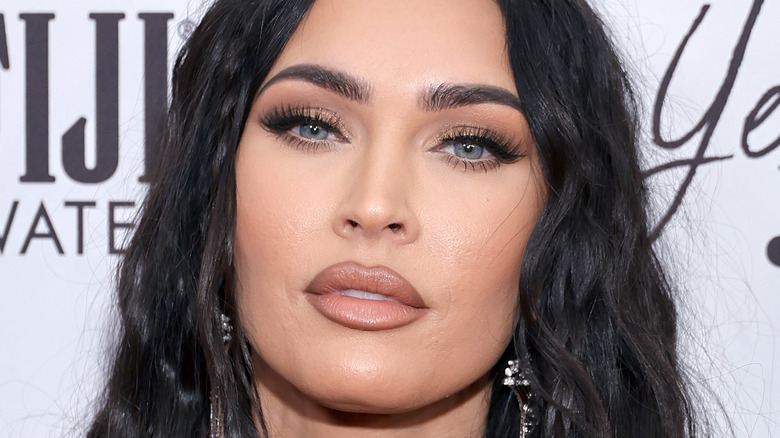 Matt Winkelmeyer/Getty Images
Although a recent video of Megan Fox and Machine Gun Kelly seemed to prove that their honeymoon phase may be over, the two are still kicking up a storm and attracting attention wherever they go. The passionate duo is notorious for their PDA-filled pictures and appearances, in addition to their provocative and intense social media captions. For instance, Kelly posted a hot pic of him and Fox earlier in their relationship in July 2020, captioning the photo, "waited for eternity to find you again." 
After what seemed like a whirlwind, Gothic-love relationship, Kelly and Fox shared happy relationship news: they're officially engaged. The singer and rapper posted a video of the gorgeous engagement ring and included a caption explaining the symbolism behind his proposal and choice of ring. Meanwhile, the actress raised the eyebrows of social-media users with her post regarding the engagement, ending her long caption with the words "and then we drank each other's blood." 
It's not healthy to consume human blood, Dr. Gary Pearson explained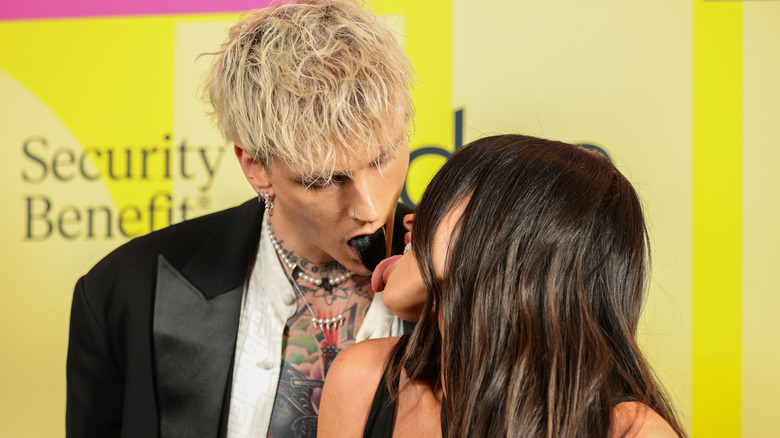 Rich Fury/Getty Images
Megan Fox further explained her caption regarding drinking Machine Gun Kelly's blood in an interview with Glamour UK. "It's just a few drops, but yes, we do consume each other's blood on occasion for ritual purposes only," Fox said.
We were curious about how these rituals may affect Fox's body, so we gathered insight from Dr. Gary Pearson, MD, who has practiced medicine for over three decades. The doctor has a board certification in family medicine, and he's the medical director of a hospital.
"There are no known health benefits from consuming human blood either from others or oneself. If done with regularity, it can lead to hemochromatosis (a pathological condition when there is an abundance of iron in the body)," Dr. Pearson explained. "This can be toxic to the heart and liver and can also lead to other pathologies like diabetes mellitus."
Dr. Pearson further elaborated that the couple's desire to drink each other's blood has a name: "Renfield's syndrome, which is an obsession and compulsion to consume human blood, is known as 'clinical vampirism,'" he said. "It has been known in the medical literature for many years, and it is thought to be a paraphilia but is not recognized separately in the DSM 5 as a known psychological/psychiatric disorder."
Fox and Kelly clearly have affection for each other, but considering what this experienced medical professional has to say regarding their blood-drinking behavior, we don't recommend trying their rituals at home.