Bill Gates Dances Around Savannah Guthrie's Questions About Infidelity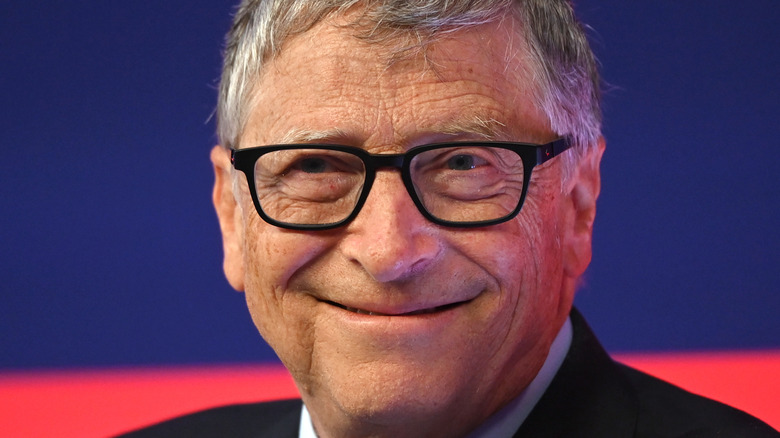 Leon Neal/Getty Images
The world might have been shocked when Bill and Melinda Gates announced that they were divorcing after nearly 30 years of marriage, but according to some sources, the split was in the works for quite some time. Insiders said that the couple timed the end of their marriage for after their youngest child graduation from high school. "They limped through until their kids were out of school like a lot of people," a source told People.
Melinda Gates has also been setting the record straight about the end of her marriage, including Bill's past affair with a Microsoft employee. During an interview with Gayle King on CBS Morning, Melinda talked about how difficult it was to move past her then-husband's infidelity. "I certainly believe in forgiveness, so I thought we had worked through some of that," she explained. "It wasn't one moment or one specific thing that happened. There just came a point in time where there was enough there that I realized it just wasn't healthy, and I couldn't trust what we had."
When asked about rumors that Bill had multiple affairs during their marriage, Melinda insisted that those were questions her ex would have to answer for himself. But when Savannah Guthrie pressed Bill about his affairs during an interview on Today, the Microsoft founder refused to go into detail.
Bill Gates admitted he hurt his ex-wife Melinda during their marriage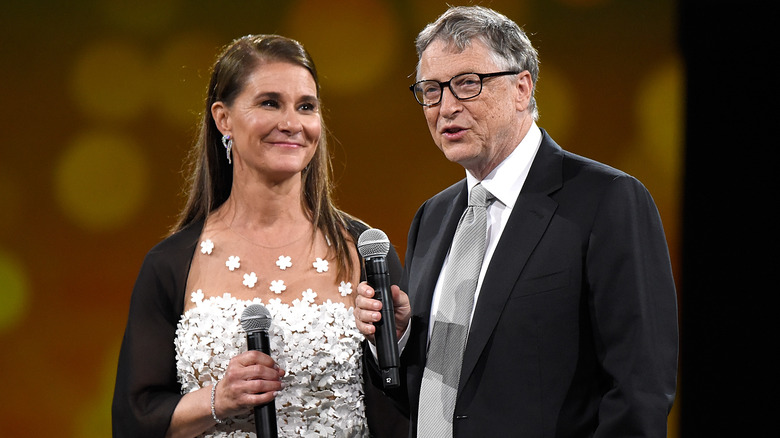 Kevin Mazur/Getty Images
During an interview with Savannah Guthrie on Today, Bill Gates was asked about being unfaithful to his ex-wife, Melinda Gates, during their marriage. While he had admitted to having an affair with a Microsoft employee many years ago, there have been rumors that Bill engaged in multiple infidelities throughout their 27-year marriage.  "I certainly made mistakes, and I take responsibility," Bill, explained, without giving more detail. "I don't think delving into the particulars at this point is constructive, but yes, I caused pain, and I feel terrible about that." 
Guthrie brought up Bill's meetings with Jeffrey Epstein, which also caused a rift in his relationship with Melinda. "I'd add that to the list of big mistakes, including where Melinda's advice was sound and I should have followed it sooner than I did," he said.
Despite the demise of his marriage, Bill revealed in an interview with London's Sunday Times that he has no regrets about marrying Melinda. In fact, he would do it all over again if given the chance. "From my point of view it was a great marriage. I wouldn't have changed it," he explained. "You know, I wouldn't choose to marry someone else."