Why Katherine Langford Sees Speaking On Social Issues As 'A Privilege' - Exclusive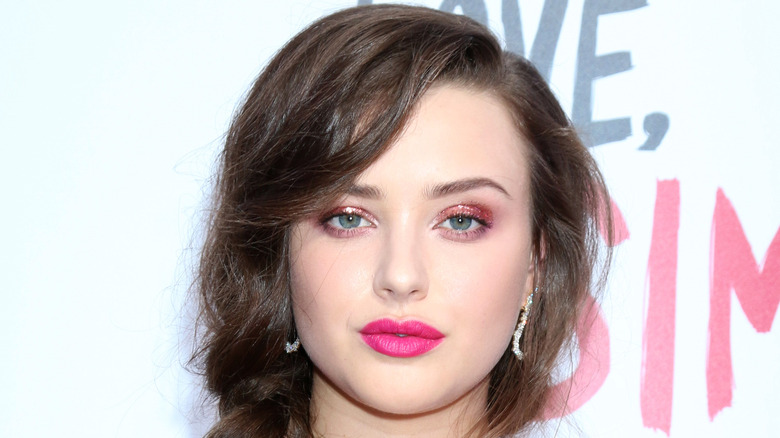 Kathy Hutchins/Shutterstock
Katherine Langford is well-known for her roles as Hannah Baker in "13 Reasons Why," Meg Thrombey in "Knives Out," and Leah Burke in "Love, Simon," with these numerous acting parts in popular films and series gaining the actress a lot of dedicated fans. During an exclusive interview with The List, Langford shared why she sees her relationship with her fans and her substantial platform as an important opportunity to speak out on global issues affecting people and the planet.
She sees both the roles she takes on and the work she does outside of acting as ways to spread messages about vital causes. Such as working in partnership with the L'Oreal Paris Women of Worth initiative, which gives a louder voice to grassroots, women-run philanthropic efforts. Speaking on that project, Langford said she sees it as a way to uplift female voices that have a "profound impact in their local communities."
Langford shares which causes mean the most to her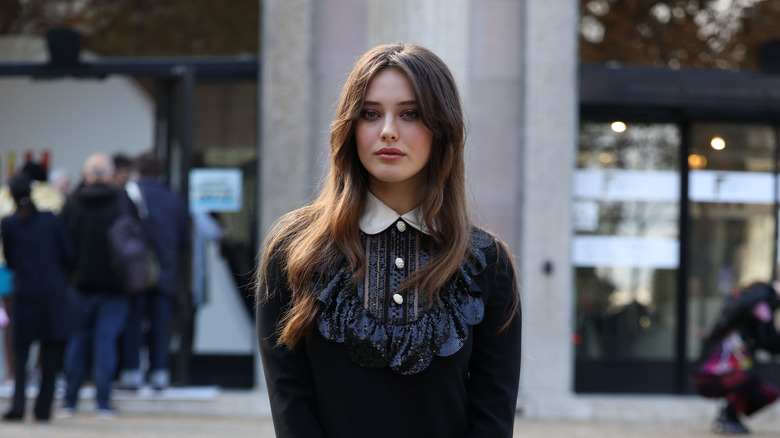 Pierre Suu/Getty Images
Since her career has taken off, Katherine Langford has made a point of using her voice to promote important issues. Some of the causes she's been most adamant about are LGBTQ+ rights, mental health awareness, and climate change. She told The List, "Mental health and LGBTQ+ rights [are] issues I've strongly advocated for, for a number of years, but increasingly, I've also been speaking on the climate crisis and sustainability, as the climate crisis has been shown to disproportionately affect women all over the world. It's a really important factor when we're speaking about equality."
Some of her most well-known roles have also made her an ideal person to speak on these topics. For example, "13 Reasons Why" explores mental health, depression, and other serious health concerns many people face. And, "Love, Simon" centered around a gay teenager's coming-out journey. Langford believes these roles helped her develop a very special relationship with the fans that deeply connected with the stories. "I have an amazing connection to my fans," she said. "It's something I'm really grateful for, but it's so special to be able to connect, not just through art and the work that I've done on screen, but also connect off screen, particularly when it speaks to global issues like mental health and LGBTQ+ rights."
Using her platform for the greater good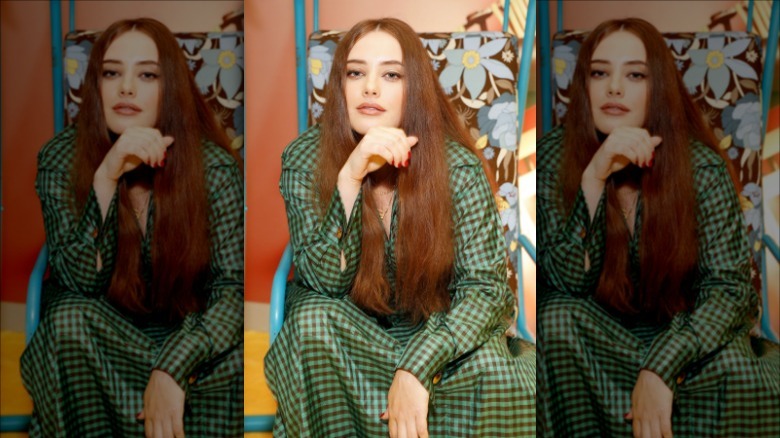 Jp Yim/Getty Images
Katherine Langford also sees her unique position as celebrity as an opportunity to shed light on these important causes. "It's such a privilege to be able to speak about issues close to my heart, but also issues that matter greatly to a number of people all over the world," she shared in the interview. She's used her social media platforms to discuss social and climate issues, as well as lending her voice to projects like the L'Oreal Paris Women of Worth initiative.
Along with seeing her position as one of privilege, Langford added that it's a responsibility she takes very seriously. "It's also something that I don't take lightly, as I know that not everyone has the ability to be heard in the way that they deserve," she said.
Visit WomenofWorth.com to learn about past honoree classes and more about the program.