Dolly Parton Seals The Deal On Her Rock & Roll Hall Of Fame Induction After Much Hesitation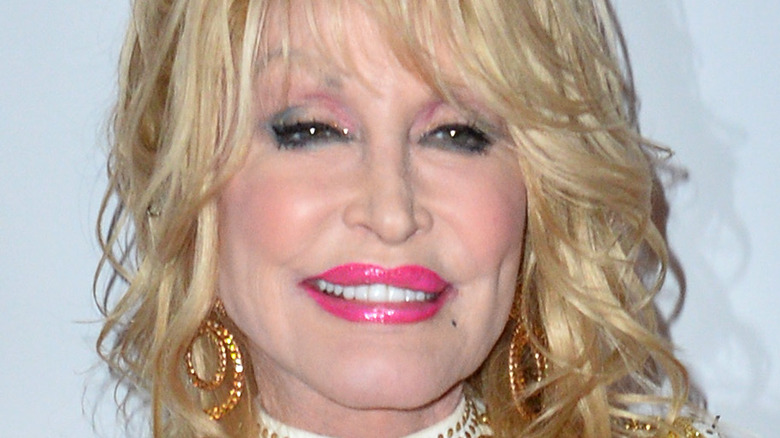 Featureflash Photo Agency/Shutterstock
It's not often you hear of someone turning down a major honor, but that's what almost happened when Dolly Parton was listed as one of the 2022 nominees for induction into the Rock & Roll Hall of Fame. True to her reputation for being gracious and humble, the country superstar at first asked to be taken off the list. "Even though I am extremely flattered and grateful ... I don't feel that I have earned that right," Parton tweeted. "I really do not want any votes to be split because of me, so I must respectfully bow out."
The Hall, however, wasn't having it. They released a statement of their own, via Spin, explaining, "From its inception, Rock & Roll has had deep roots in Rhythm & Blues and Country music. It is not defined by any one genre, rather a sound that moves youth culture. Dolly Parton's music impacted a generation of young fans and influenced countless artists that followed." With that assurance in mind, Parton changed her mind about the honor and said she would accept it if she were voted in.
Parton made the cut when the results were announced on May 4, 2022. She will join Eminem, Lionel Richie, Pat Benatar, Eurythmics, Carly Simon and Duran Duran in the pantheon during the induction ceremony on November 5. If anyone was still wondering whether Parton would change her mind about becoming part of the class of 2022, her response on social media put those questions to rest.
Dolly Parton will join other notable musicians in the Rock & Roll Hall of Fame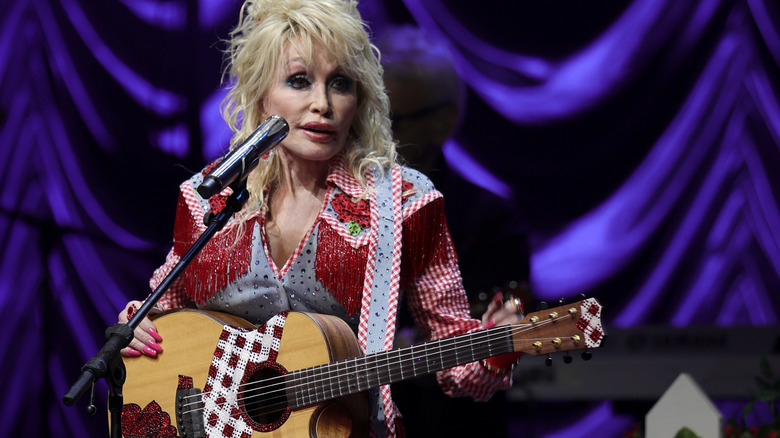 Michael Loccisano/Getty Images
Shortly after the 2022 Rock & Roll Hall of Fame inductees were announced, Dolly Parton offered the reaction that her fans had been waiting for. She tweeted: "I am honored and humbled by the fact that I have been inducted into the Rock and Roll Hall of Fame. Of course I will accept it gracefully. Thanks to everyone that voted for me and to everyone at the @rockhall. I will continue to work hard and try to live up to the honor."
Fans were ecstatic. Among the cheers on Twitter was this one: "Congratulations, Dolly! Well deserved is an understatement! You are a national treasure. When I despair about our country, I think of you, and my spirits are lifted." Another raved, "During this week of heartbreaking news, it's nice to be able to celebrate you!!!" (She may well have been referring to the recent tragic death of Naomi Judd; Parton wrote a poignant tribute to Judd just the day before.)
And while Parton may still feel conflicted about being put in the same musical category as Elvis and the Stones, perhaps she'll make good on a plan she mentioned when she first tried to turn down the nomination. "This has inspired me to put out hopefully a great rock 'n' roll album at some point in the future, which I have always wanted to do!"